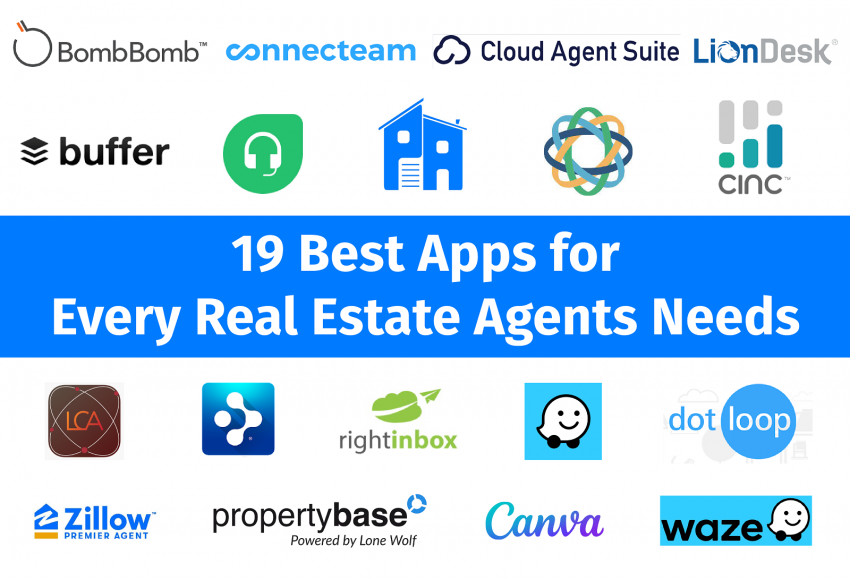 19 Best Apps for Every Real Estate Agents Needs
Being a real estate agent in today's comparative market is not an easy task. A successful real estate agent must help their clients in comparative market analysis, finding the right property listings, and more.
That is exactly why it is important to use the best apps for real estate agents and be up-to-date on these tasks. These real estate business mobile apps can help you automate, simplify, and speed up the entire process.
When you have the best real estate apps and all-in-one tools aiding you, it will be easier to build a brand, find new clients, view the best realtor's property resource, and maintain relationships more effectively.
Best Real Estate Apps for Realtors
Keep reading to explore the best apps for realtors that you can use in this competitive real estate market.
1. Connecteam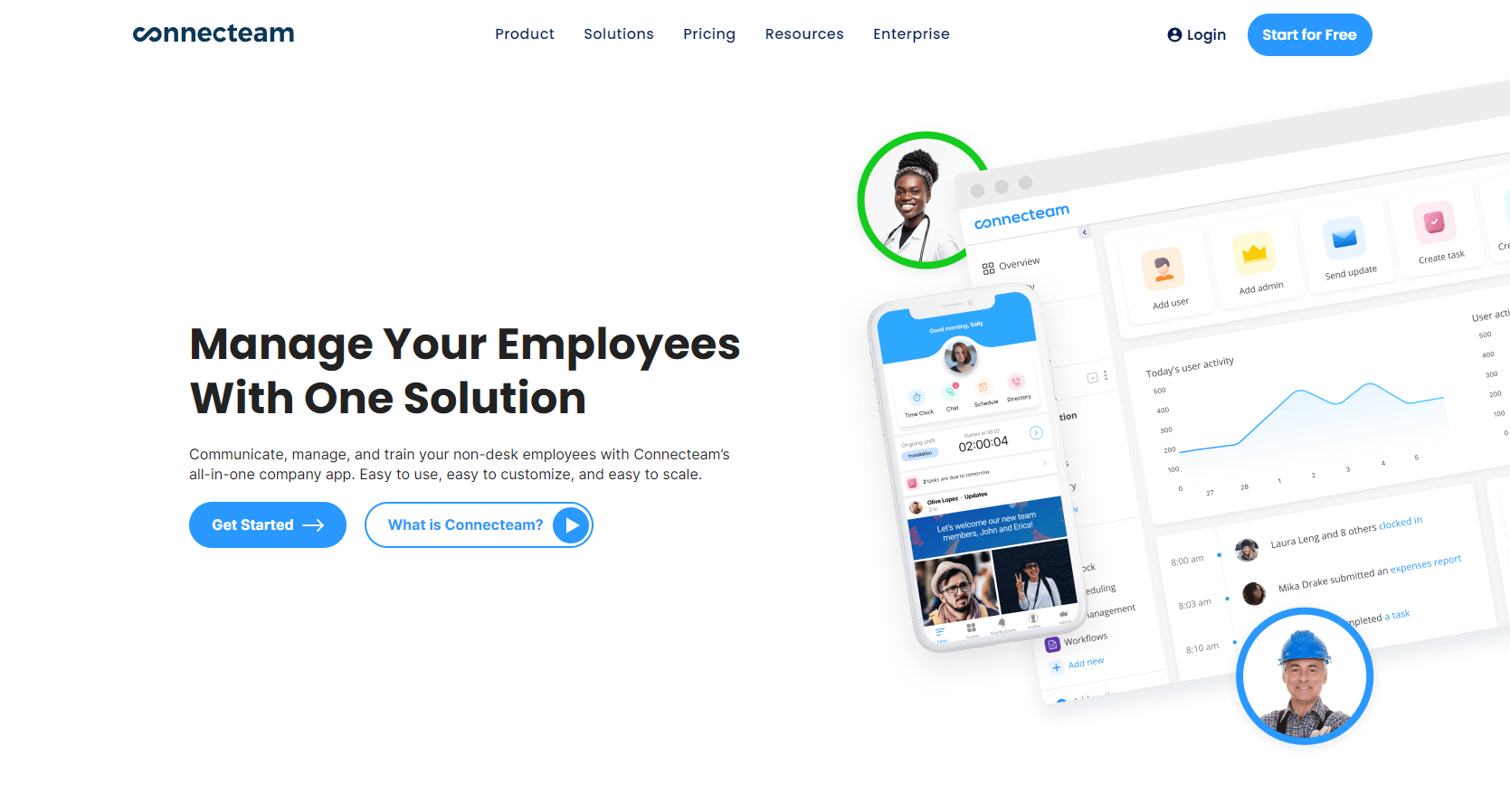 Connecteam is an effective team management application that is the one-stop solution for all your real estate business needs. It allows the business owner to communicate, train, inform and indulge employees – a boon during the pandemic.
It is one of the best apps which can be used to effectively speed up, simplify and automate all your daily tasks. The best part of Connecteam is that it works smoothly on various mobile devices and can keep your real-estate business up and running.
What you'll love:
Supports 100 percent accurate time tracking
This realtor app facilitates easy scheduling creation
Supports instant push notifications
Pricing
Offers a 14-day trial
Costs Starts USD 39 per month
Also has a free plan
2. RightInbox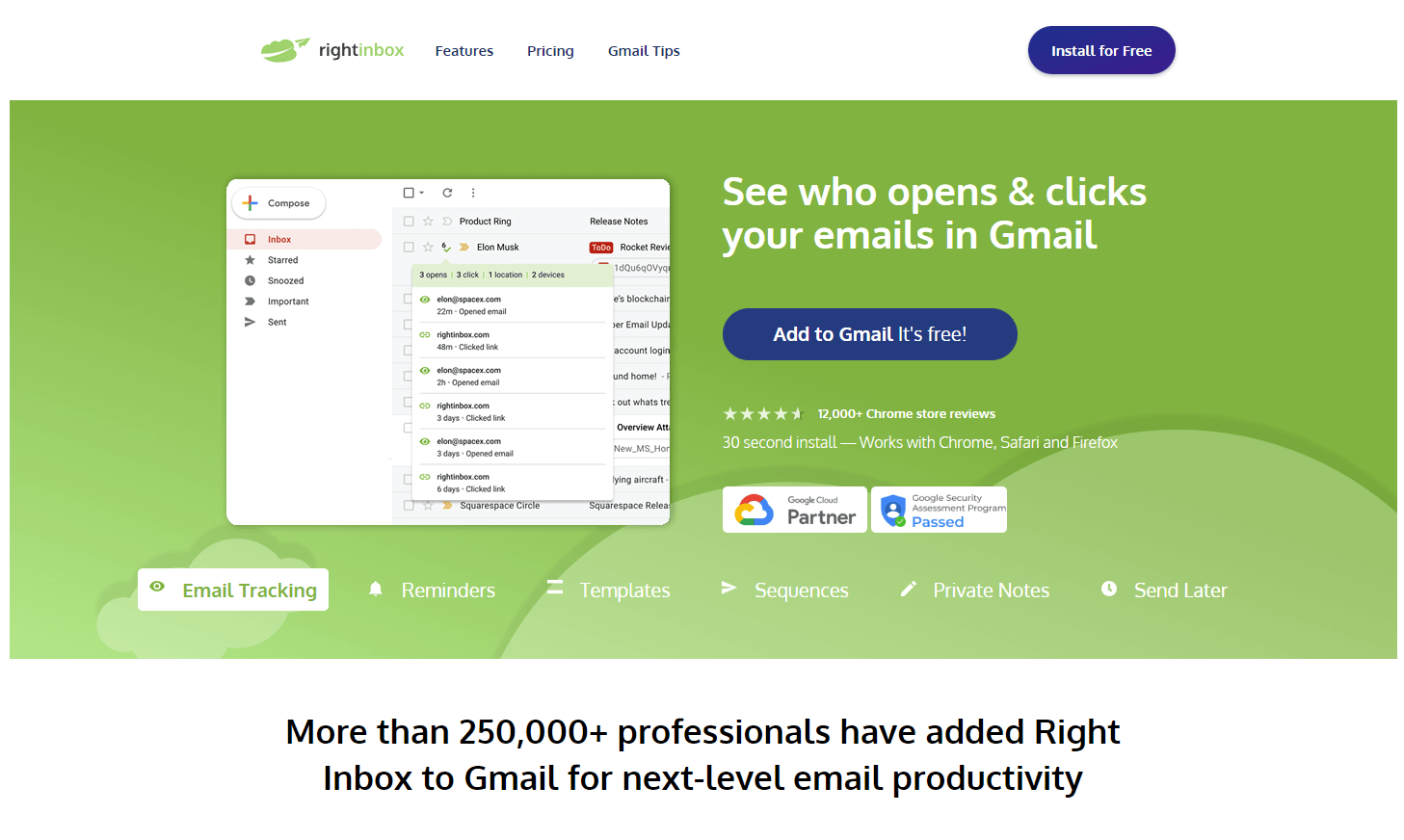 RightInbox is one of the best real estate email productivity tools. The app allows you to send personalized video messages, emails, and more easily.
Moreover, it is important that the communication is clear and campaigns are impactful in the real estate world. That is where RightInbox can help you in the best way!
You can also look at the email management and marketing services other top players provide to level up your game in the real estate market!
What You'll love:
Provides the app users with accurate email tracking
Supports private notes
Recurring emails features
Supports instant response
Pricing
This premier agent app will cost you around USD 7.95 per month.
3. Zillow Premier Agent App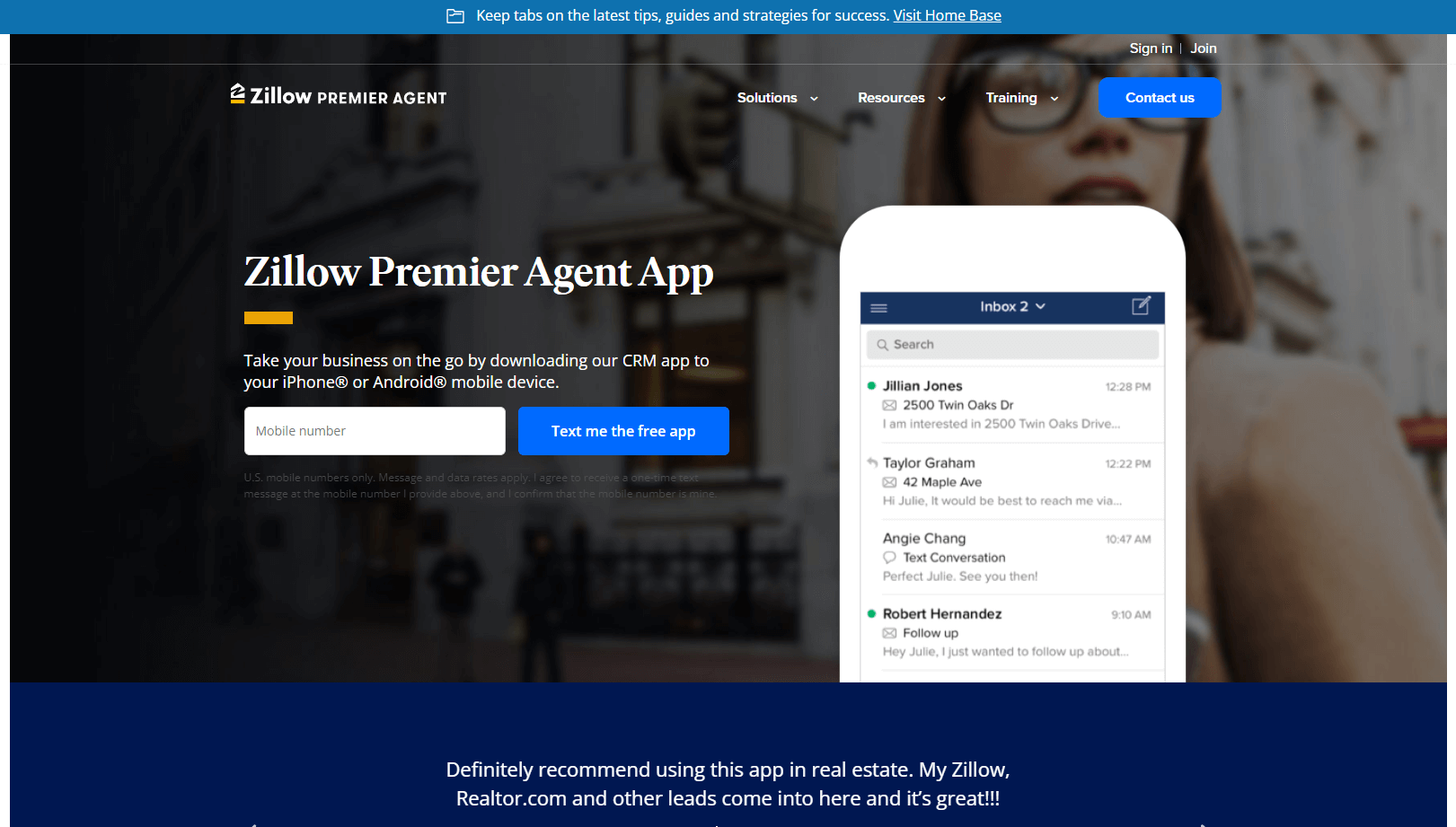 When choosing the top realtor apps, you can't miss out on the Zillow Premier Agent App! This app offers you a comprehensive CRM just like the YesAssistant services, which help import leads from different platforms.
Moreover, Zillow Premier Agent App offers customized solutions for brokers, agents, teams, and brokerages. So, all streams of groups can be benefitted from using this application.
What you'll love:
A good real estate app with a text messaging feature on the mobile platform
Supports reminders of incoming leads
Facilitates easy lead and assignment sorting option
Pricing
4. PropertyBase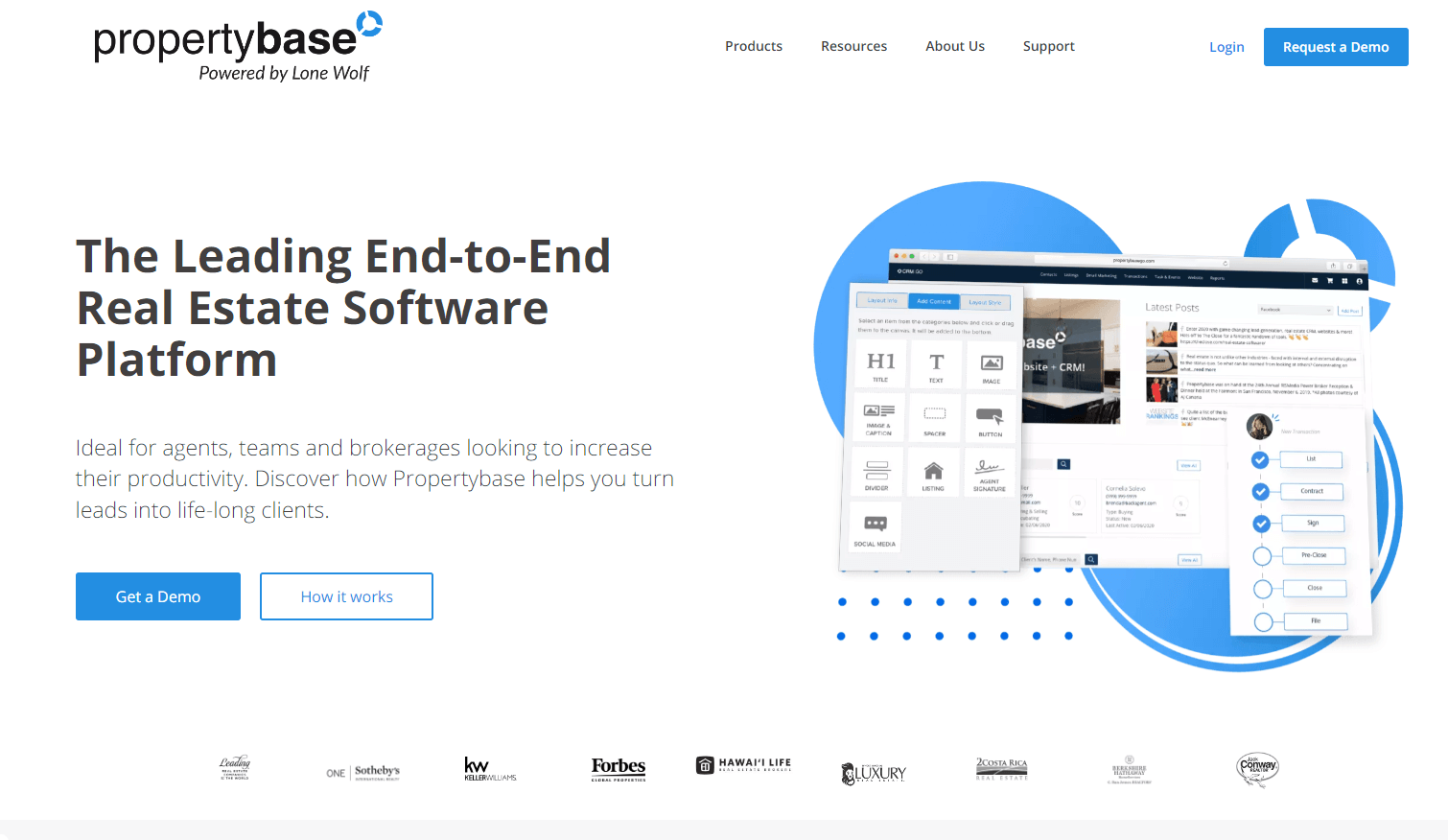 PropertyBase is the perfect deal for agents, brokerages, and teams aiming to increase productivity. This application helps you convert leads into life-long clients and increase your revenue.
What you'll love:
Call logging and text messaging allowed
Supports Mobile and web apps, Pipeline tracking, Dialer
You can also work on drip campaigns
Pricing
You get custom pricing as per your needs
5. Dotloop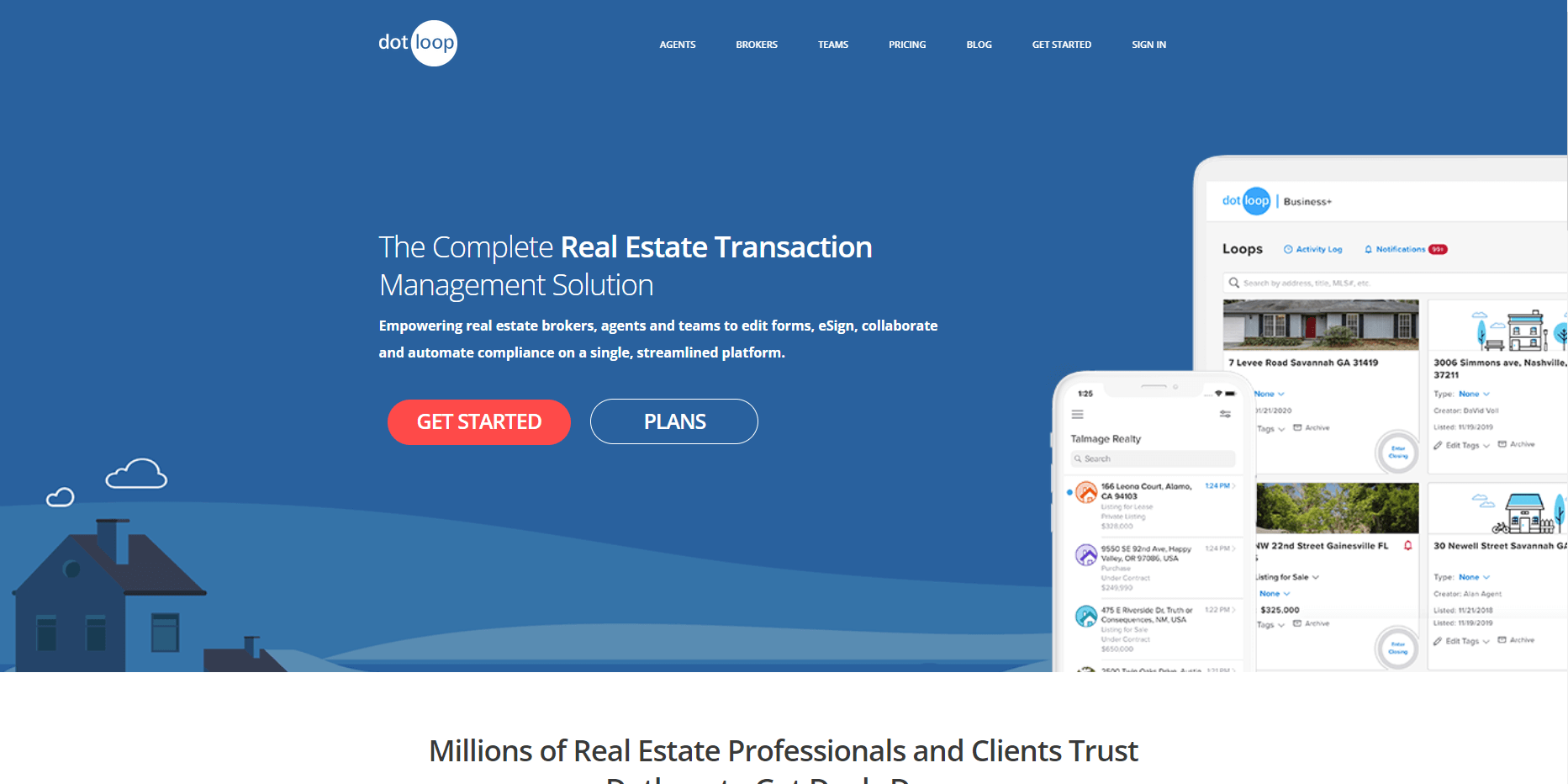 Dotloop is another great app for today's tech-savvy real estate agents! This app is well-known for offering effective transaction management solutions in the real estate industry.
Dootloop allows you to conveniently edit forms, eSign, collaborate and automate compliance on one streamlined platform. Using this application, you can easily keep an eye on property tax, buyer estimates, sales history, and more.
Updated information on these matters will definitely make your work at the office better informed and well put.
What you'll love:
Supports easy document management
Helps in lead generation
Offers property management solutions
Pricing
Team pricing plan
The monthly plan for individual agents can be around USD 31.99 per month
06. Magicplan Real Estate App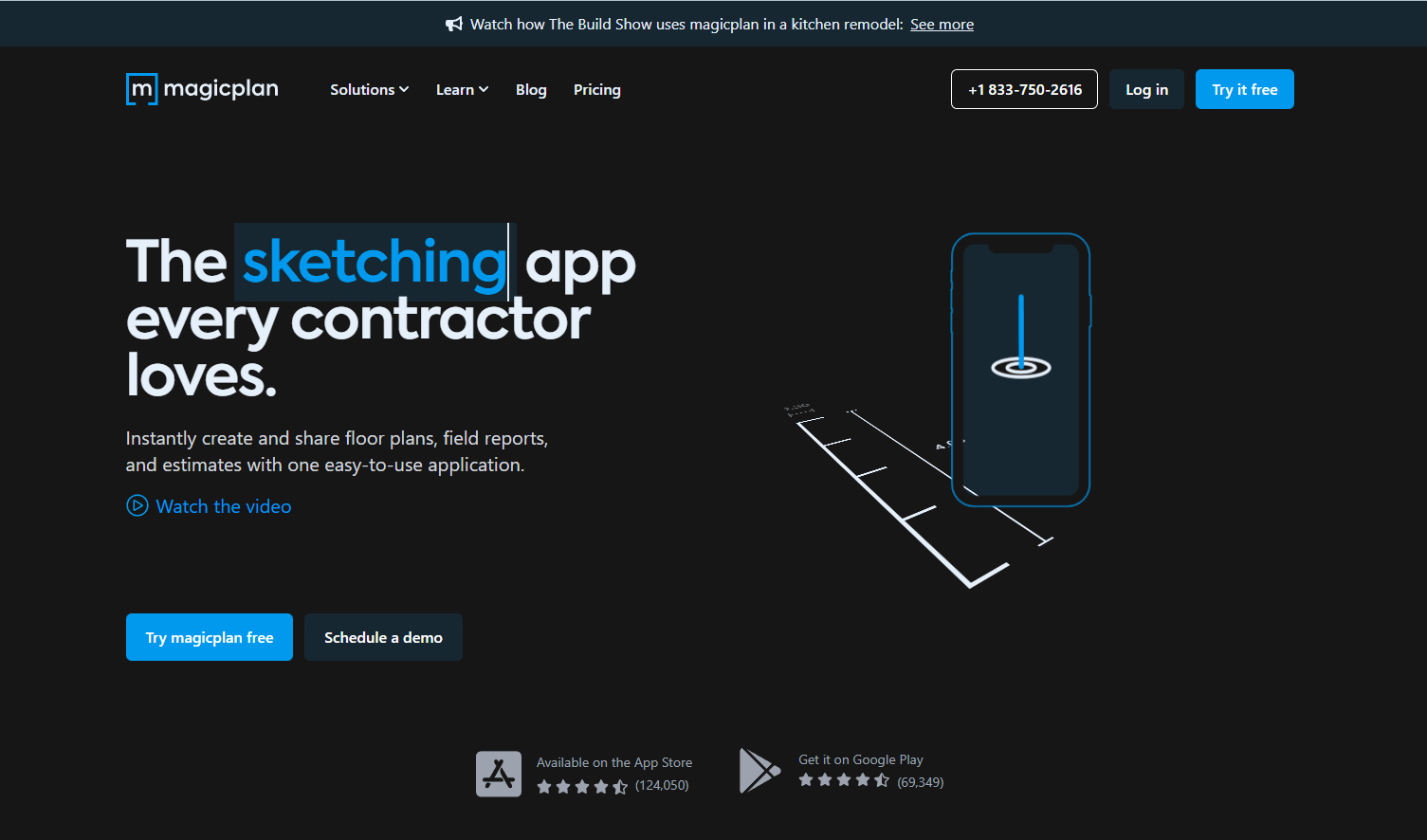 Magicplan is a great app for real estate which is gaining popularity amongst contractors nowadays. Through this application, you can instantly curate and share floor plans, field reports, and estimates with a single easy-to-use application. Additionally, you can easily act as your own personal concierge for sketching through the use of this amazing application.
What you'll love:
You can add renovation pricing
It has all the tools to make property listings look professional
Can offer 3D tours to the buyers
Pricing
Free plans with two free projects with access to all features and usage, with no time limit
Can cost you USD 9.99 to USD 89.99 per month
07. Bubble Level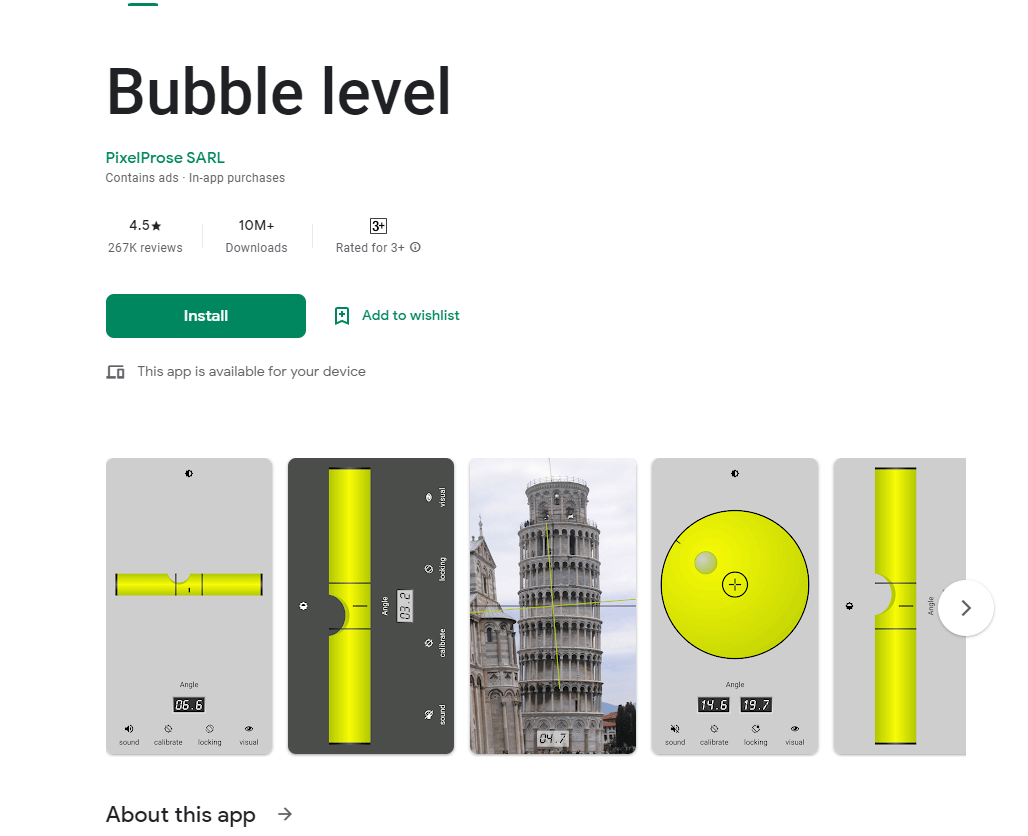 If you are looking for good real estate apps for today's real estate market, then you should opt for the Bubble Level app.
Through this application, you can get a quick reading of projects that need to be completed, such as a door frame or crooked floor. The Bubble Level app is built-in for iOS devices. In case you have an Android device, you will have to download a separate app from the Google Play Store.
What you'll love:
Supports camera-enabled level functions and measurements
You can add the selling price for every property
Screenshots enable to send potential buyers to complete their house hunting or view properties
Pricing
As this is an ad-supported app, it is free to use.
8. LCA Marketing Center App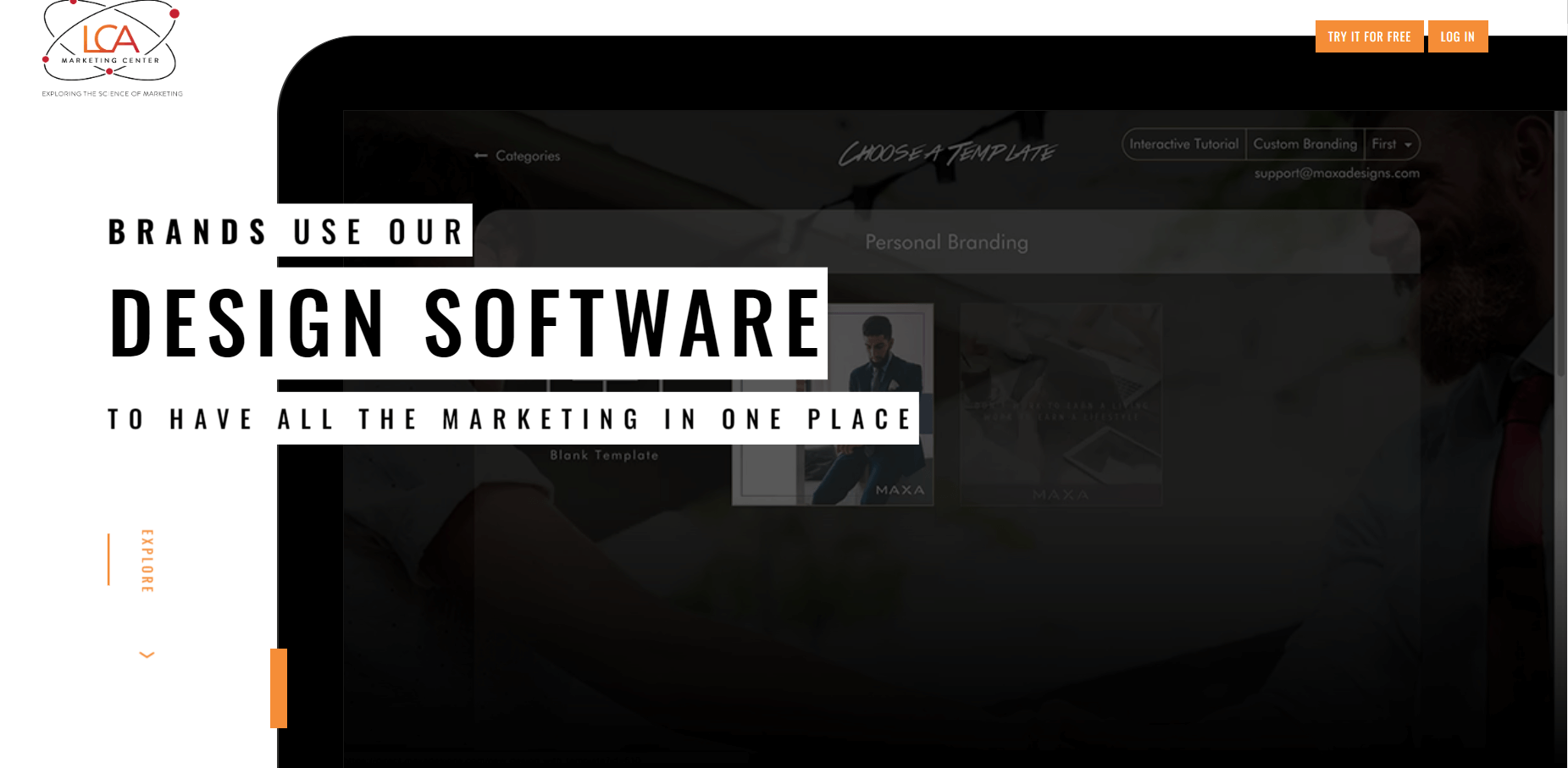 The LCA Marketing Center app helps real estate agents effectively use different social media apps for their real estate business. You can develop attractive content for social media channels using this application.
Agents turn to the LCA Marketing Center app to also create posts through its professional photography feature that helps you import leads.
You can also look at some stand-alone content management services to gain a deeper understanding of the benefits of top-notch content.
What you'll love:
Supports business cards creation function
Fast content editing
Helps in creating flyers
Pricing
This real estate app will cost you around USD 59 per month.
09. Canva
Most people are now using apps for real estate to find homes for sale, and you need to create interesting listing details to get noticed! That is where Canva can help real estate agents.
Using this application, you can make attractive leaflets, business cards, PPTs, and more. You can also look at other apps for real estate providing amazing graphic design services – they have awe-inspiring templates with the best designs.
What you'll love:
Great to make logos
Has hundreds of free presentation templates
Very easy to use
Pricing
Offers a free version
USD 54.99 per month for Pro version
10. BombBomb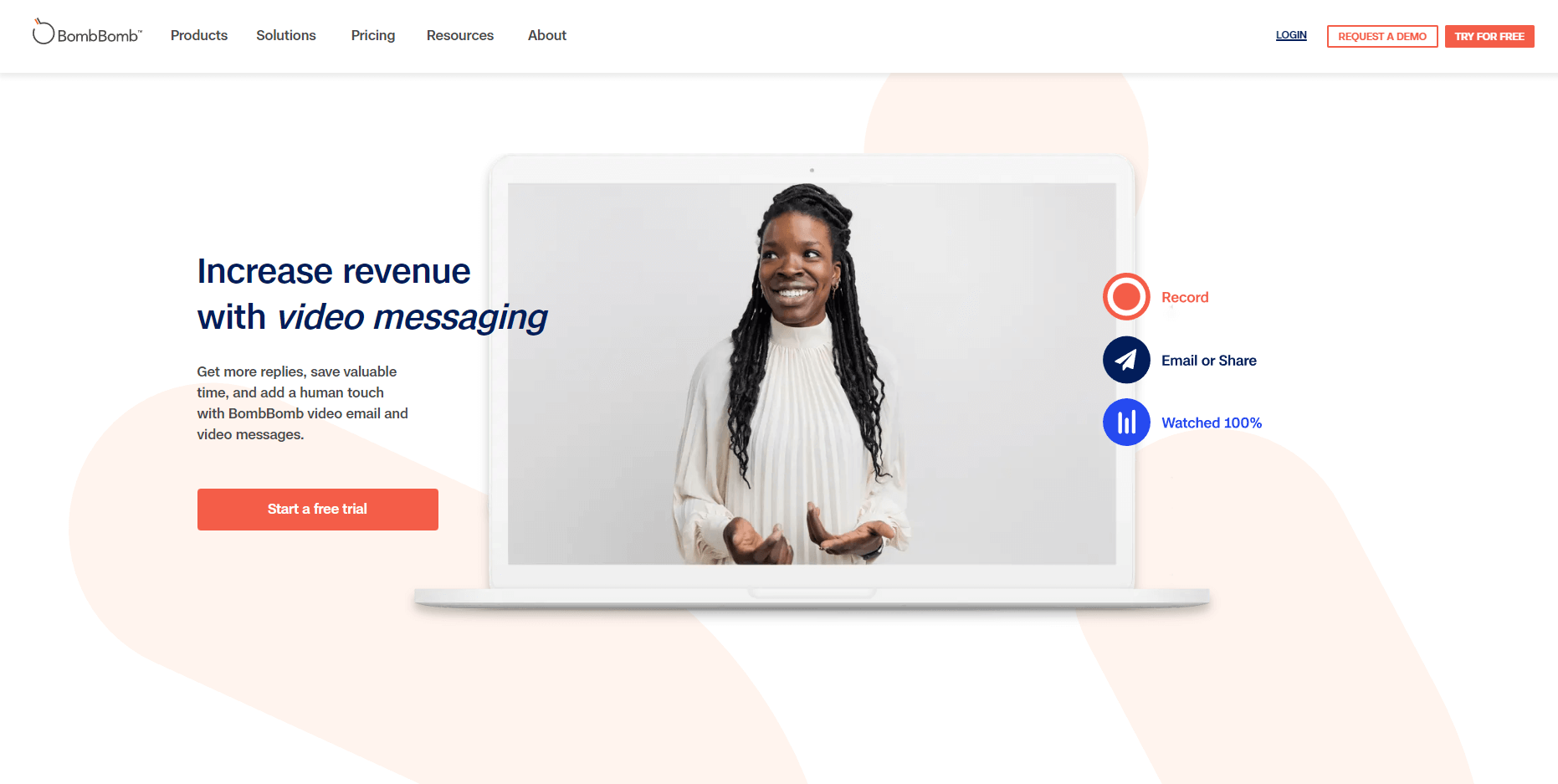 BombBomb is one of the best real estate app in 2022! As one of the most downloaded mobile apps for real estate, it helps agents in this industry to develop and build their relationships using social media, text, and emails. Besides, it also supports video messages.
What you'll love
Support message tracking
Easy to integrate
A good app to organize open houses
Analytics
Pricing
It would cost you around USD 49 per month
11. FreshDesk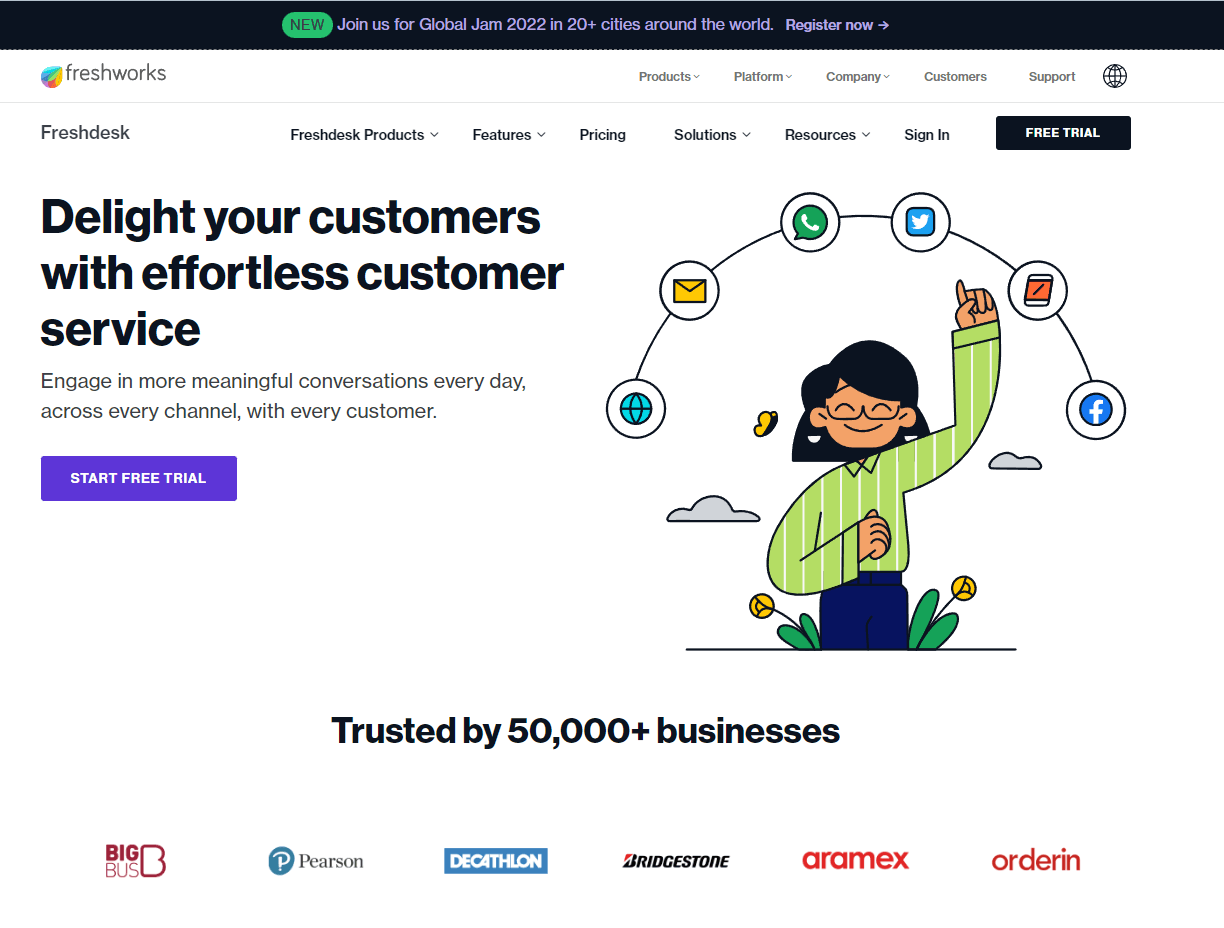 These days first mover's advantage is a big thing, and clients want a fast response. FreshDesk's Live Chat service can help you deal with this demand in an effective way.
It is a true-blue customer service app that fastens the customer query resolution process, allowing you to convert potential buyers.
What you'll love
Supports scheduled message feature
Offers live chat option
One inbox solution
Pricing
Monthly pricing is USD 15
12. CINC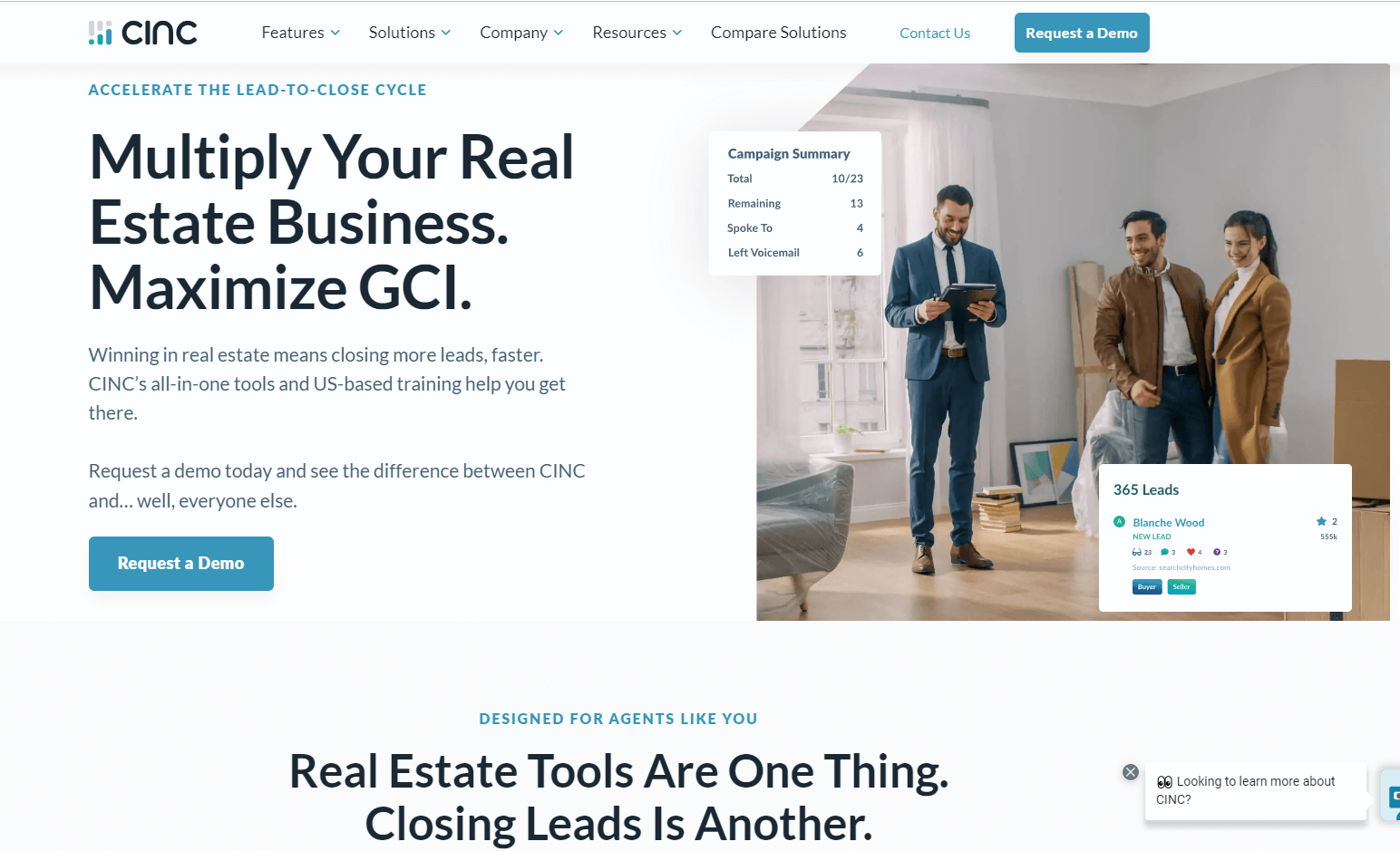 CINC is a brand new real estate app that can help you in tracking all the incoming phone calls and leads and convert them into your clients. This app can be used for email, sending texts about an open house to clients, and more.
You will definitely be able to increase your lead conversion rate through this app for real estate!
What you'll love:
Supports seller net sheets calculator pricing
Task lists
Lead generation
On-time reminders
Pricing
The app is costly, and it will cost you USD 1,500/month
13. Close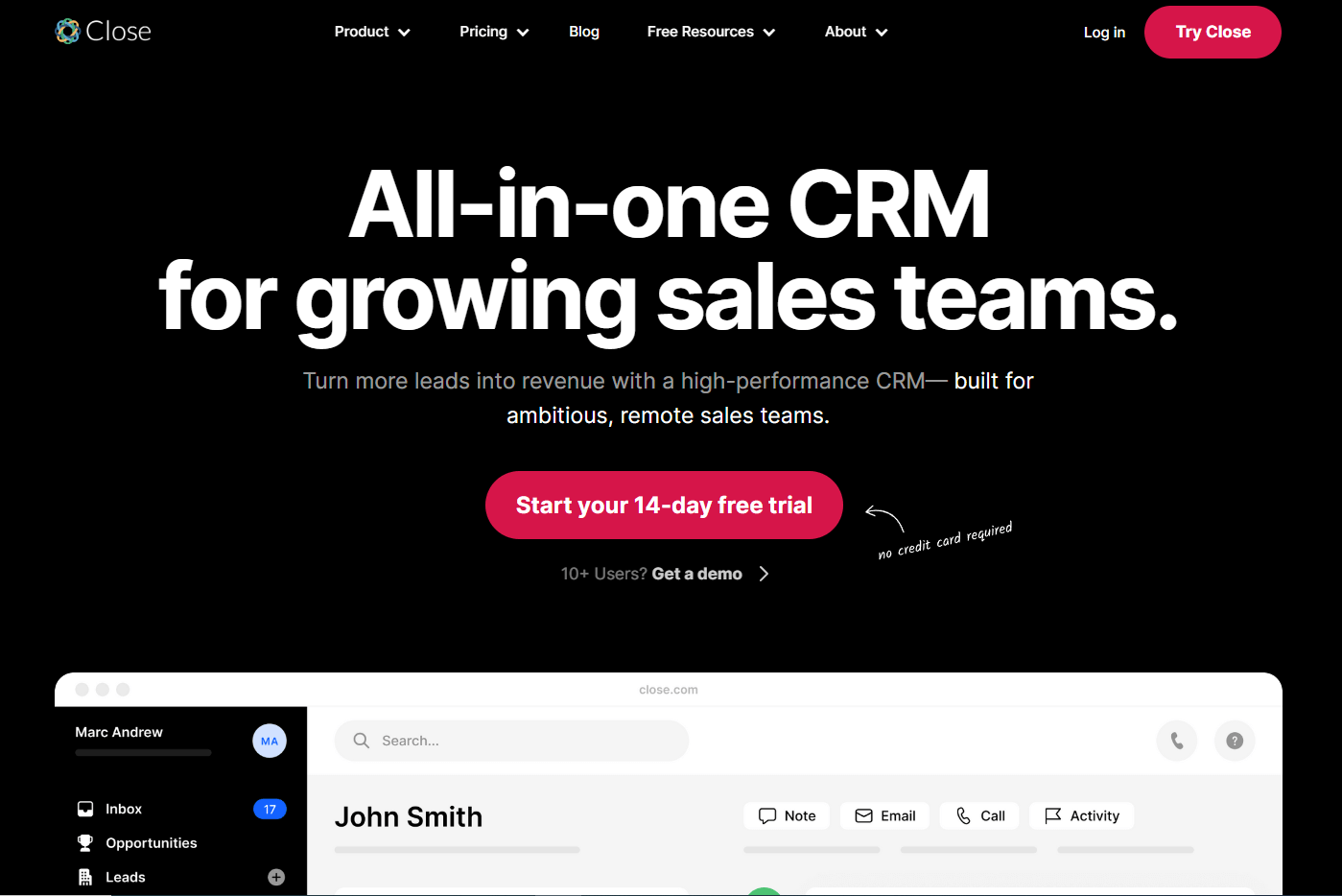 Close is a useful CRM app that can help convert your leads into paying clients. As one of the best apps for real estate agents, it is multichannel and can adapt your plan to websites, social media, etc.
What you'll love:
Offers a visual timeline
Task reminders
Allow you to become a successful buyer's agent
Pricing
The monthly plan is USD 29
14. Cloud Agent Suite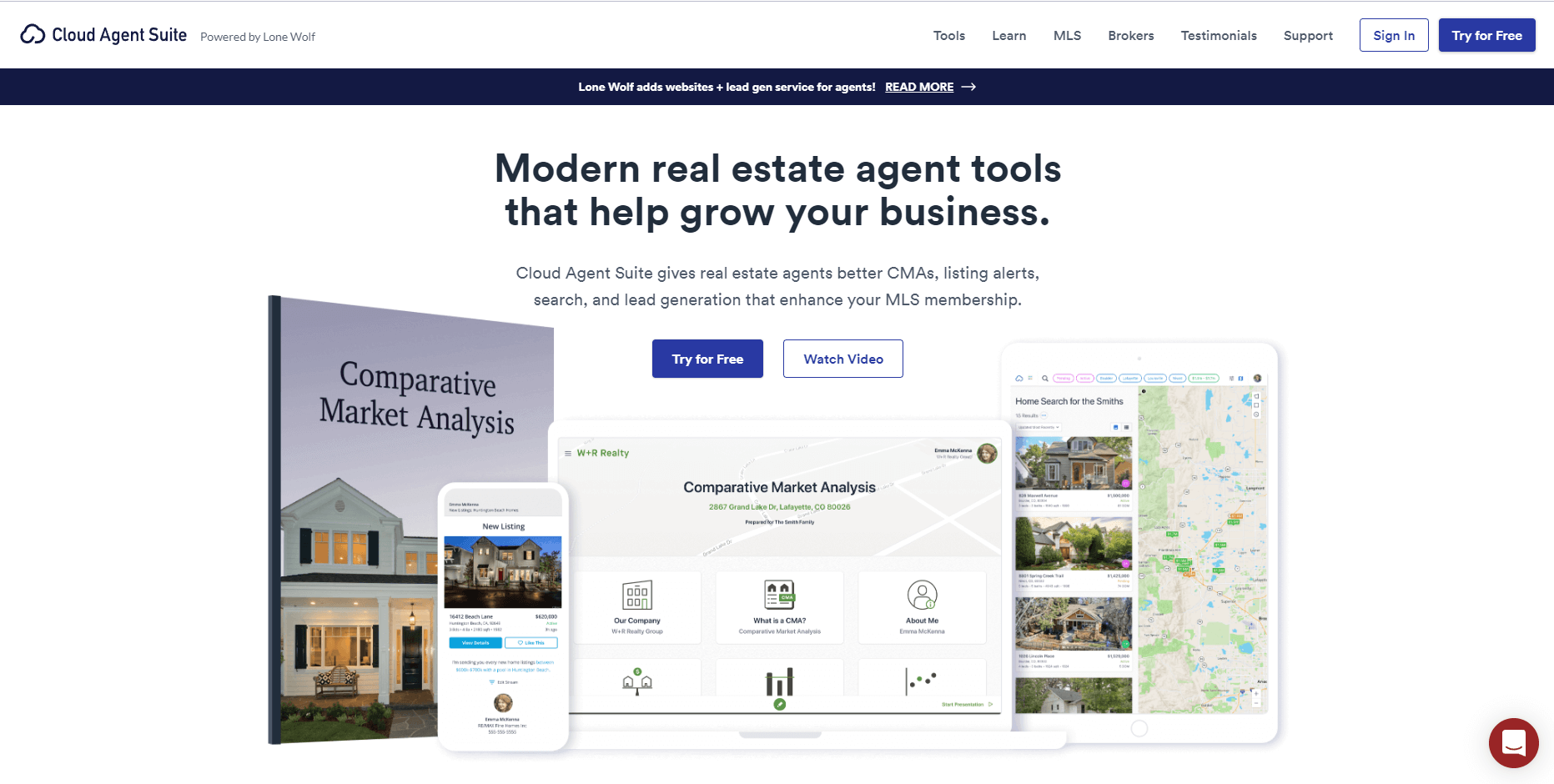 When it comes to creating powerful MLS listings, real estate agents can trust Cloud Agent Suite. It helps in lead generation, getting listing alerts, and better CMAs. It is also the best real estate search app in the market currently.
If you are looking for comprehensive research services, you can also try Virtual Research Assistants available on the internet.
What you'll love:
MLS integrated
Generates leads
Offers detailed Digital CMA reports
Pricing
Custom pricing options are available
15. LionDesk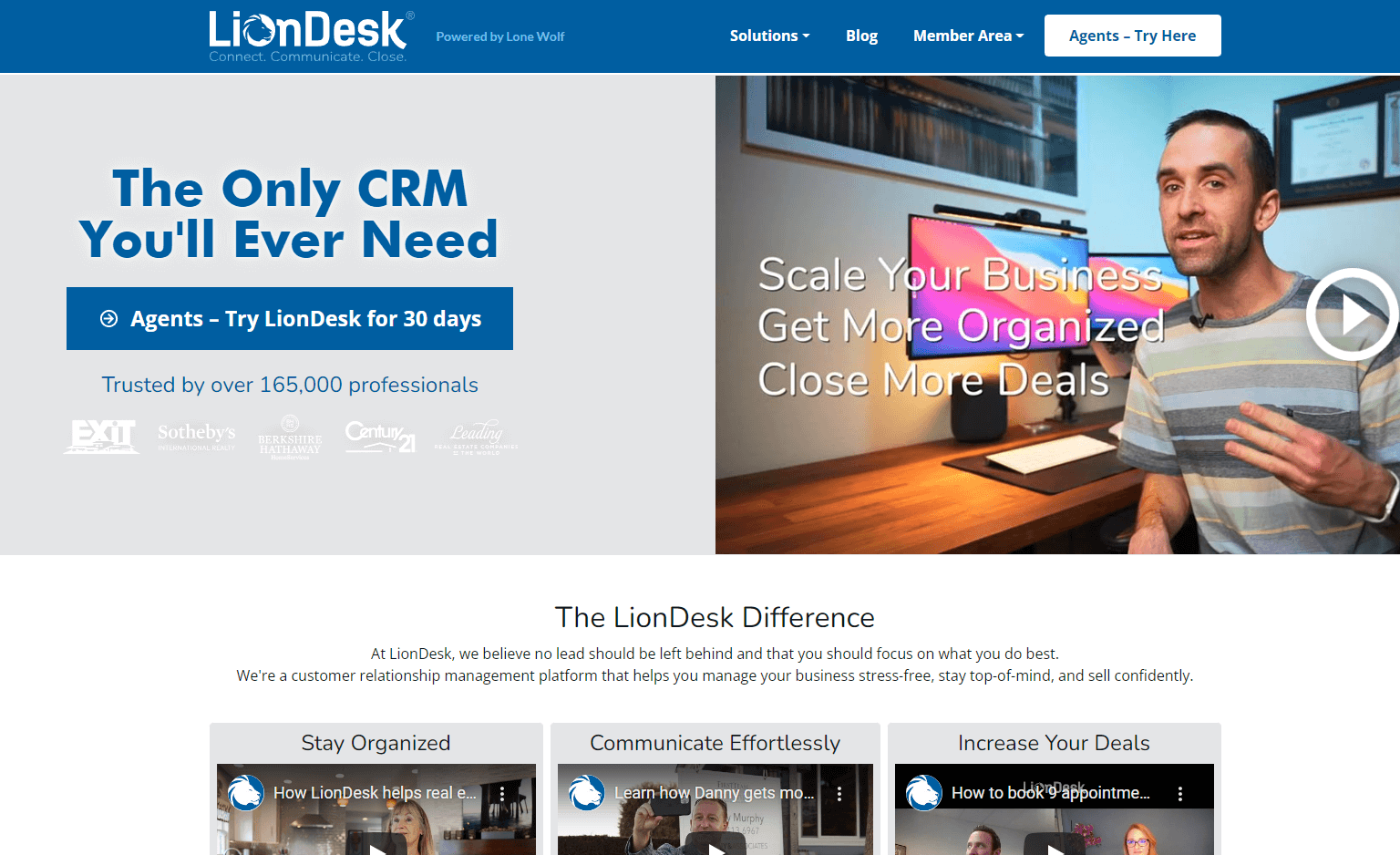 A highly efficient app, LionDesk allows real estate agents to quickly manage their client pipeline. Besides, this open house sign-in app can help you to market your open houses and key features in a unique way. Isn't that great?
What you'll love:
AI assistance features
Video communication feature
Supports bulk texting
Pricing
16. PalmAgent One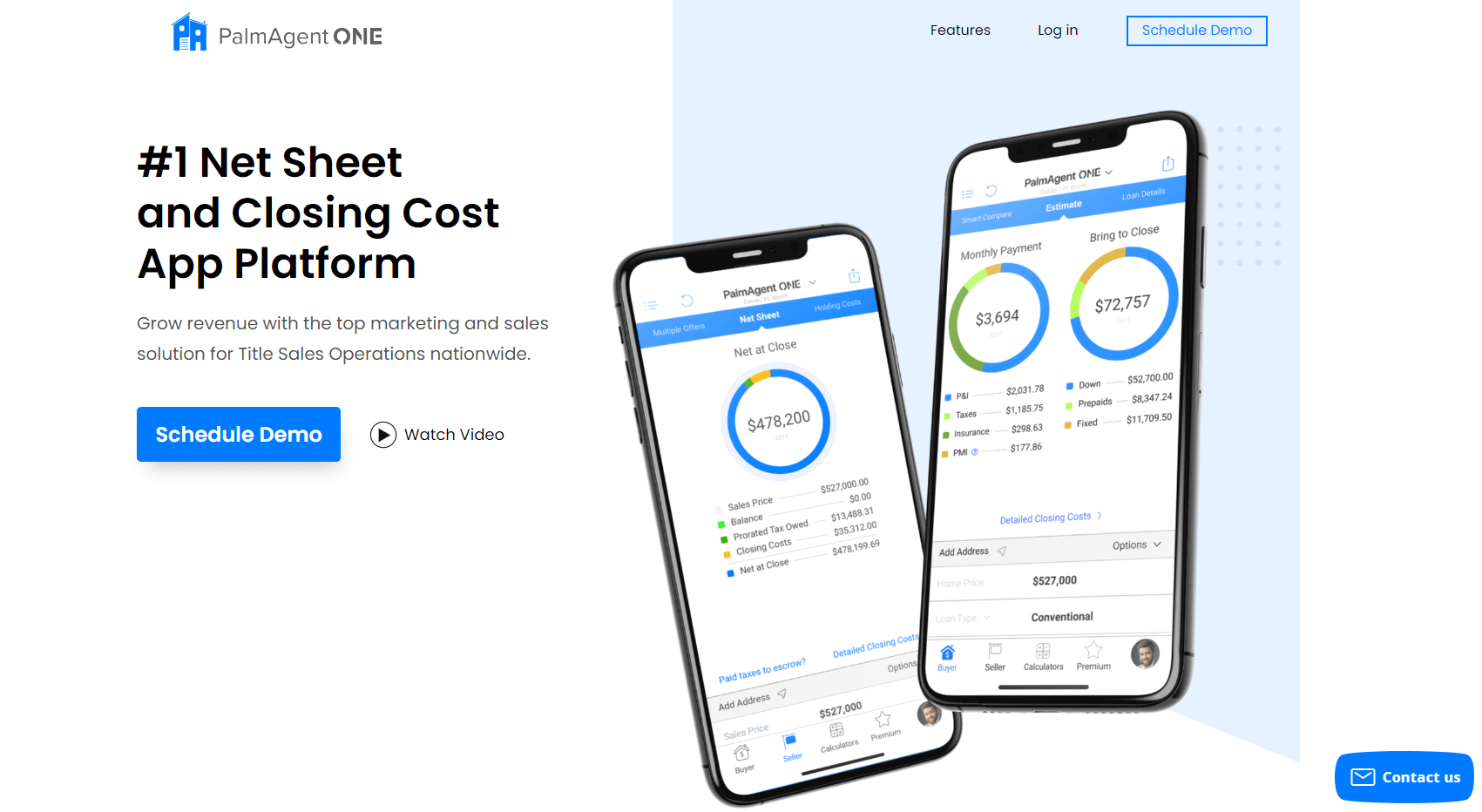 If you are a real estate agent looking for the best app for a house sale, give PalmAgent One a try. You will surely become more productive using this app on whichever mobile device you use. It also supports both automatic and manual calculations.
What you'll love
Support seller net sheets calculator
Faster reporting
You can calculate home buyers' estimates
Pricing
Real estate agents need to fill up the online form to get a custom quote
17. RPR Mobile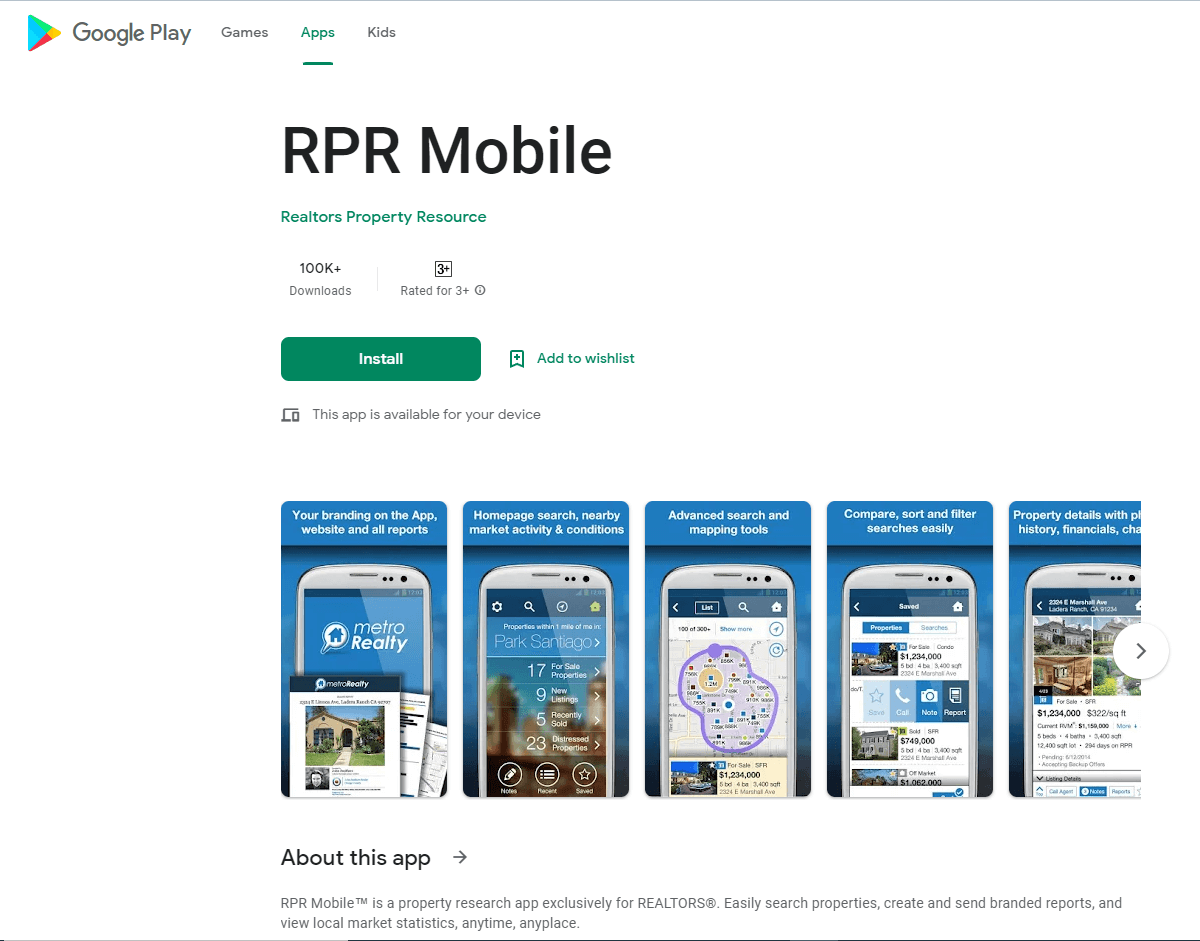 RPR mobile is a subsidiary of the NAR – National Association of Realtors. Using this application, real estate agents can easily conduct a comprehensive market analysis.
This real estate app can be an excellent option when it comes to keeping potential buyers in the loop. Our suggestion would be to give it a try now! The biggest USP is that you can easily bring your clients on the same page.
What you'll love:
Easily share photos and key features of the property with buyers
Helps in calculating a property's interest rate
Support polygon neighborhood option
Pricing
18. Waze 
To become successful in the real estate field, you will have to deal with a variety of tasks efficiently – meetings, open houses, showings, property inspections, and more. Moreover, travel becomes a big part of your daily work life.
That is where you can use Waze! Once you have this application, there is no need to use other apps to plan your route! Just enter the address, and it will show you the fastest routes.
As one of the best apps to get directions, it also offers live traffic updates.
What you'll love
Provides ETA alerts
User-friendly interface
real-time traffic updates
Pricing
Even though it has some impressive key features, the app is free to use.
19. Buffer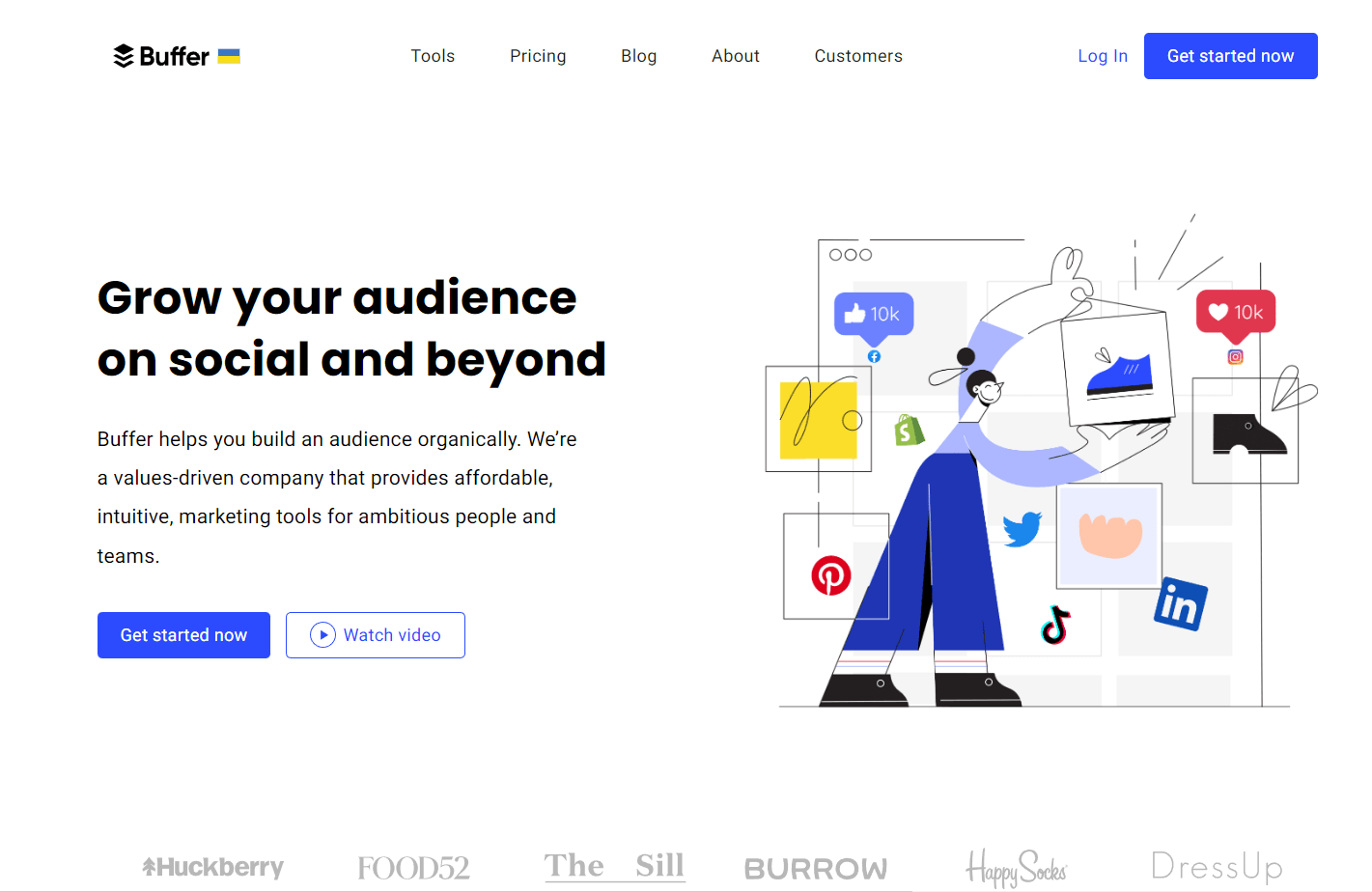 With some stunning key features, Buffer has become a popular app for real estate agents to make more money by ruling social media platforms. This application allows you to easily schedule multiple social media posts and create posts for different platforms.
For example, this app lets you keep in touch with your existing clients on Twitter and new buyers on Instagram. These features make Buffer one of the widely used apps in the real estate industry.
Key features that you'll love
Social media metrics
Supports performance measurement
Allows the users to reply fast to the comments
Pricing
Free trial option available
Per month it will cost USD 15
What apps should I have as a real estate agent?
As a real estate agent, you will need to use the best real estate app for land, property management, listing, and more. A mobile app will make the process easier, offering you more time to develop a robust relationship with your clients.
Besides, you should also use a password management app to prevent typing the same password for different sites. Do choose an app after understanding the key features will be a safe move!
What social media platform is best for realtors?
To create a solid social media presence, every real estate agent should write unique social media posts and upload them on different platforms.
But if you are looking for the best social media platform, then you should go for Instagram, which allows you to generate more leads faster. Well, you can also use LinkedIn and Facebook for this.
How do you organize yourself as a realtor?
In order to organize yourself as a successful realtor or real estate agent, you should use the must-have real estate apps.
Besides, if you have a sufficient budget, hire a professional real estate virtual agent. What's more? You must also ensure to organize your office, documents and important files along with your emails.
How do realtors keep track of their clients?
Most professional realtors or real estate agents use the best real estate mobile app and CRM tracking system to track their leads and prospective buyers.
These tools also help them to convert their leads into customers. Besides, they also take the help of professional virtual assistants for this task.
Conclusion
Professional real estate agents invest in their businesses through multiple means – going for top-notch automated apps, the best social media management platform, as well as in honing themselves and their team members.
Looking at the current market condition, it is essential to be at the top of your game if you want to ace through the competition, making it essential to use the top apps for real estate agents.
Finding the right real estate agent app or best app for homes for sale can be a little challenging, but you can trust the above-mentioned real estate agent apps to enjoy maximum benefits.
If you are looking for someone to help you with these real estate matters, you can always get in touch with YesAssistant. They offer property listings, property management, and other useful solutions at custom pricing options. Contact now to enjoy the best professional solution to grow your real estate business!