Service Overview
Do you need some help writing content for your website, email newsletters, media captions, product descriptions, and blog posts? A content writer VA can provide all your content writing requirements at the most cost-efficient rates.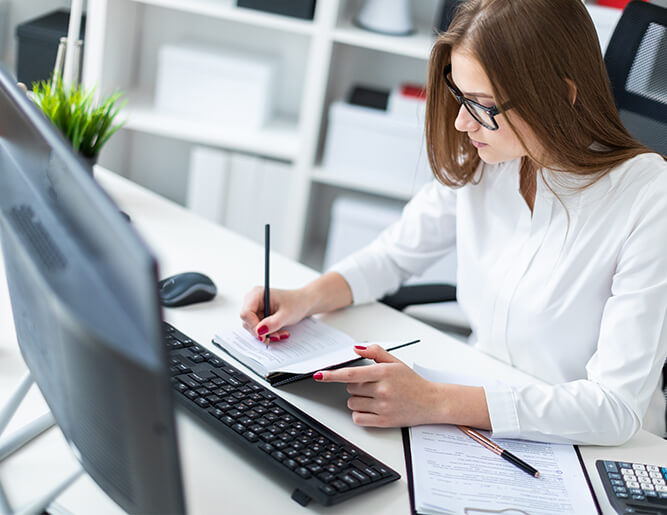 Solutions We Offer
Our YesAssistant team can create unique article blog posts, affiliate content, email content/scheduling · royalty-free image research. Find a highly talented and experienced content writing services for your needs.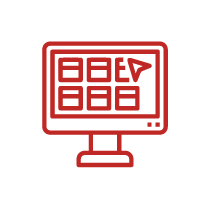 Ecommerce Content Writing
Our content writer VA team provides the highest quality content for your online business.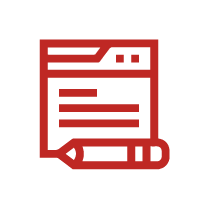 Websites Content
Skilled content writing for your website to grow your business smoothly.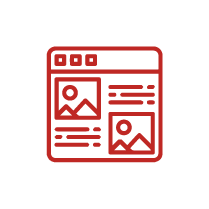 SEO-Friendly Blog Content
Our team use keywords in the headings to make your posts more SEO-friendly for search engine.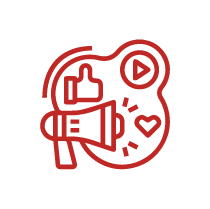 Product Marketing Content
YesAssistant team assist you writing marketing assistance & sales funnel strategy content.
Content Writing Services
Avail of affordable and high-quality content writing services from YesAssistant. Get the content you need, when you need it from a professional content writer. We have VAs who are experts on various subject matters and we can match you with a VA who is well-versed in your industry and unique business needs. Our content writing VAs are trained in search engine optimization and can handle a wide variety of content writing projects.
Online shoppers want to know everything as much as they possibly can about a product before they make a purchase. Aside from doing research on the best prices, they use search engines to find out about the specs, and they also read the product details and user reviews.
It's the job of a content writer to use words to help consumers make informed decisions about anything they're buying. The information provided must be clear, accurate, easy to understand, and complete.
Optimized, High-Quality Content
 Content writing is absolutely essential not just in building your brand or marketing campaigns. Good content is important when you want to build an informative website or launch paid ads that would compel your audience to click and buy.
Email newsletters, blog posts, updates on social media, and even off-page descriptions play a big role in boosting your website traffic and audience engagement. Product images and videos wouldn't be complete without a proper caption. Content writing is a job that requires dedicated manpower and resources for a business owner who wants to succeed.
Our Content Creation Process
Content is the pillar of any online marketing campaign. More than the writing itself, the process of content creation involves a lot of steps including research, planning, editing, and repurposing. Skilled digital marketing experts would also know about tools for measuring the success of your content. When you avail of YesAssistant content writing services, here is how the process looks like:
We'll have a discussion either by phone, chat, or email where we will ask questions about your target customers, your brand vision, and content needs
A suitable content specialist VA will be assigned to your account
You can send instructions, ask questions, and check the progress of your VA
You can request revisions and additional job orders for as long as you need
Content formats vary according to your purpose and text-based content should be specifically designed to fit the requirements of a given platform. Content writing may involve the creation of long-form content or short-form content. You can ask your content writing VA to write text for:
Articles
Press releases
Blog posts
Brochures
Advertising materials
Scripts for videos and podcasts
Social media posts
E-books
Project proposals
Reports
Email marketing newsletters
White papers
Infographic content
Product descriptions
Sales pages
YouTube captions
Subtitles
SEO descriptions
About 77% of companies say they have a content marketing strategy. Every aspect of your content marketing effort more or less involves some form of content writing. A good content writer knows to use a tone and voice that fits your brand personality. High-quality content is rich with useful information, straight to the point, accurate, and if needed, entertaining.
Web Content for Businesses
Optimized content writing helps get your brand to the top of search engines when people make related searches. It gives your business the advantage of making yourself known to your targeted audience, building a solid online presence, and winning buyer confidence.
Content writing is how you craft your brand messaging, which is a significant factor in driving your business to growth and success. It's immensely important that the content you publish on all platforms carry a consistent, unique, and identifiable tone, voice, and style.
You can have a stellar marketing team that comes up with outstanding graphic design, videos, and ads. A good content writer reinforces your message and captures the attention of your prospects in new and exciting ways. Content writing is definitely vital if you're looking to succeed in email marketing, social media marketing, and paid advertising.
Why Choose YesAssistant
About 78% of companies employ a team of one to three content specialists. If you're a small business, hiring full-time employees may not be a top priority. With YesAssistant, you don't have to miss out on effective and low-cost marketing opportunities that can benefit your business.
Speedy and cost-efficient content writing services
Dedicated content writing and marketing assistant
Implement consistent, professional, and effective messaging across all channels
Showcase the value of your product, service, or brand
Get your website to rank higher on search engine pages
Pay per project or per hour. Rates start at as low as $29! (2 hours of work)
We are your partners in finding a virtual assistant for content writing. There's definitely a member of the YesAssistant.com team who is qualified to deliver your content writing needs. Our virtual assistants come from different backgrounds and offer their expertise in various forms of content writing across a wide range of industries.
More experienced VAs are also usually qualified to assist with market and audience research and social media marketing. They can help you come up with an effective content marketing strategy. Consult with us and we'll help match you with a content writing VA according to your specific needs.
For a brand to stay relevant, it's practically essential to produce and distribute content regularly. Content writing may seem easy enough but it's a task that actually takes up a lot of time. A virtual assistant dedicated to content writing and related tasks allows you to focus on growing your business and your role as a business executive.
Customer Support

Budget Friendly

Flexible Tools
Customer support means customers can get help and find answers to questions as soon as they come up. Looking for the best friendly customer support from your VA? We are always available to answer your questions and tasks.
The YesAssistant offers dependable, on-demand support, including 24/7 phone and email support where and when needed. Contact us today and picked out the best virtual assistant services.
Looking for a virtual assistant service at a reasonable price? Our virtual assistant company, where you can find dedicated virtual assistants at your fingertip. We are one of the best affordable virtual assistant company for your business.
Our plan starts with $29 with 4 hours of work. We also offer a weekly/monthly payment plan for all business needs. Contact us today and picked out the best virtual assistant services.
Virtual assistants (VA) do offer huge potential to save money by using free tools and software. At Yes Assistant, we use many tools to support our customers and carry out tasks quickly and smoothly.
Listed below are some fabulous apps and tools which help us run our efficient VA business social media tools, time tracking, online meeting software, scheduling, business apps & file-sharing / storage, CRM, and many more.
Checkout our FAQ About Content Writing
Our F&Q Section is committed to providing each customer with more information. Have a question about how this service works? Read our F&Q as many questions can be answered here.
Do I need a content writing VA?
If you find yourself struggling—trying to balance your time between writing your own website pages, social media updates, or email newsletter and the main responsibility of running your business—then yes, you can definitely use some help from a virtual assistant who will be dedicated to all writing tasks.
What tasks can I assign to a content writer?
A content writing VA can be relied on to write long-form and short-form content for various purposes and platforms. Aside from basic writing, content writing VAs may also perform research on the market, audience, competitors, and the latest trends. Your VA can also schedule and update your social media posts, automate email responses, repurpose existing content, and promote content.
What skills should I look for in a content writing specialist?
A good content writer can write well-researched, grammatically correct, and informative articles using a suitable tone and voice. A background in journalism or media is a definite advantage, but when choosing from different candidates, check out work experience and professional background. Find out if the candidate shows proficiency with tasks you plan on delegating.
What are the benefits of working with a VA?
Firstly, you only pay for the actual work done. Hiring a virtual assistant is a cost-effective solution to your content writing needs. Secondly, our virtual assistants undergo comprehensive screening and have proven to be hardworking and trustworthy. As long as you communicate your job responsibilities and expectations clearly, they're able to deliver your requirements in a timely manner.
When and where does my content writing VA work?
You can hire a VA from YesAssistant.com to work according to your preferred schedule and period. Our virtual assistants work remotely and you manage them online, which means there's no need for you to set them up in a physical office. This remote setup would usually entail the use of communication, time tracking, and team productivity tools
About Our Company
Our main goal is to help professionals reduce their workload and allow them to achieve more. Our aim is to help all type of business owners and executives win back their time almost immediately.
Read More