Service Overview
Lead generation, contract renewal, and daily communications are just some of the routine departments that your email inbox handles. Believe it or not, an average professional spends a third of their day managing inbox messages. Thankfully, YesAssistant knows the requirements of business owners. That's why our excellent virtual assistant for email management comes as a game changer for greater productivity.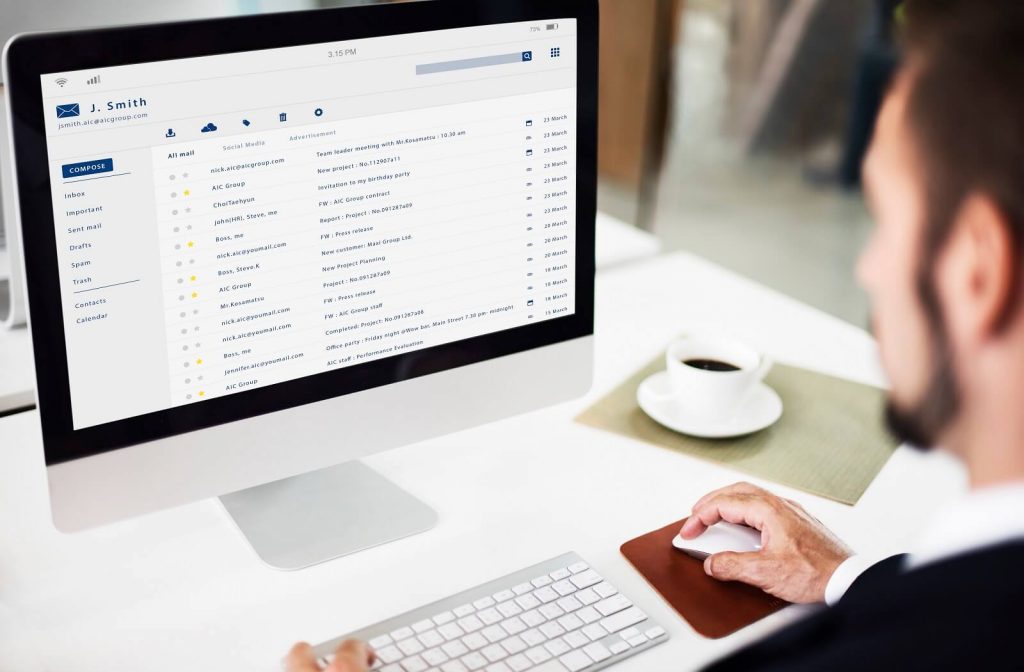 Request Free Price Quote!
Let us know your needs, and we will provide a FREE price quote. So, contact us now!
Solutions We Offer
If you want to effectively manage your to-do list without letting inbox pings come in between, hiring an email virtual assistant is crucial.

Inbox Management
Transform the look and accessibility of your emails with our proficient virtual assistants!

Template Creation Email Virtual Assistant
Save time in responding to emails with curated templates with YesAssistant.

Follow-up Management
From existing customers to potential clients, our VAs will follow up on every Gmail conversation.

Customer Service Email Handling
Respond to each customer ticket in a timely manner with YesAssistant!
What Solutions can you get for Email Management with YesAssistant?
Imagine the increase in productivity if a competent hand could handle your inbox follow-ups for you! From generating new leads to handling vital work, important emails require continuous observation and engagement. With YesAssistant, you can organize your emails and work without any disruption!
Here are some services that you can access with virtual assistant email management from YesAssistant:
Customer Service Inbox Management
Many businesses receive thousands of customer queries and complaints on top of the order notifications. Handling these emails is not an easy task. Not only do they require your time, but they also need managerial skills. This is precisely what YesAssistant offers your organization. We aim to deliver the best in-class email inbox management system to segment your spam emails from crucial work conversations in your company account. So, reduce your response time for your daily emails and messages with us.
Auto-Responder Email Templates Management
As a business owner, you might be swamped with work without any relief from the incoming e-mails. Responding on time is essential, but some emails require a simple yet standard reply. You can create templates to engage meaningfully with your clients without onboarding a full-time employee for your e-mail management. With virtual assistant services from YesAssistant, focus on your core business for customer retention and leave the redundant tasks to us!
Calendar and Email Scheduling System
Dabbling in multiple tasks and events in your own business requires patience and heavy planning, doesn't it? You can get involved in certain essential entrepreneurial chores like website management and forget to schedule or send emails. The mere thought appears alarming when you start growing your business. That's why we offer prompt and convenient email management services to schedule emails in the most organized manner. So, say bye to manually checking off dates in your work calendar!
Standardization with Email Management
Do you fret over the thought of categorizing your email accounts for work and personal usage? It is quite understandable if you do! It's not easy to come up with functional parameters and measures to increase your productivity through folders classifications. To help you with this, we assist you in standardizing rules and regulations to streamline your email management process with an inbox management virtual assistant team. So, get ready to work with a highly-organized inbox for your business account!
Follow-Up Email Handling
Checking on the essential communication channels and follow-up conversations are day-long affairs. These tasks take up a majority of the bandwidth of many business owners. That being said, it's essential to be quick in your responses to ensure a smooth workflow and to capture new opportunities. With the email management executive assistant team, you can take a back seat to communicate with a client directly. Let your efficient support staff handle your email account tasks to finalize meeting details.
Sorting and Indexing Email
Do you find it challenging to categorize your emails to target your users for marketing? Well, then look no further! YesAssistant carries a slew of modern tools and competent email virtual assistants to augment your strategies for your business. We take care of detailed research to develop the crucial email sorting mechanisms. You can even discuss your preferred indexing requirements before you hire our virtual assistant team!
Why Should you Choose YesAssistant for Virtual Email Assistance?
Ensuring freedom is the first step in hiring any virtual support team. That's precisely what YesAssistant endeavors to offer. Other benefits that you will receive with our email assistant email management services are:
Advanced Email Management
At YesAssistant, we strive to offer the best support to all of our clients. That's why we delve into continuous research to provide the latest methodologies for email management virtual organization.
High-Quality Assistance
From conducting multiple checks to regularly training our email, virtual assistant staff, we aim to help you by rendering top-notch tools and services. So, be rest assured that we will create a streamlined process for easy access and a fantastic feel of your inbox.
Timely Optimization
We understand the value of time for every venture. That's why we deliver all our projects in a timely fashion while optimizing your Gmail inbox. Divert your attention to critical areas of your business and let us manage your overfilled inboxes.
Flexibility
We aim to deliver maximum satisfaction to our virtual management email client. Hence, we have a lenient policy for you to take assistance with in terms of the kind and number of assistants you require. Additionally, you can even offer guidelines directing us to manage your Gmail accounts the way you prefer.
Data Confidentiality and Transparency
YesAssistant believes in complete transparency of process and utmost security for your data. We understand how critical it is to hand over your email information to a stranger. Rest assured, our virtual assistants' services are under confidentiality agreements and follow strict security compliance measures for peak safety.
Minimal Administrative Hassle
You will surely get your peace of mind by entrusting us with your email management. Other than saving up on infrastructural costs, you don't have to pay any attention to email management virtual procedures. Our trained staff will proactively take up your organizational work as soon as you hire and send the requisite details.
Customer Support

Budget Friendly

Flexible Tools
Customer support means customers can get help and find answers to questions as soon as they come up. Looking for the best friendly customer support from your VA? We are always available to answer your questions and tasks.
The YesAssistant offers dependable, on-demand support, including 24/7 phone and email support where and when needed. Contact us today and picked out the best virtual assistant services.
Looking for a virtual assistant service at a reasonable price? Our virtual assistant company, where you can find dedicated virtual assistants at your fingertip. We are one of the best affordable virtual assistant company for your business.
Our plan starts with $29 with 4 hours of work. We also offer a weekly/monthly payment plan for all business needs. Contact us today and picked out the best virtual assistant services.
Virtual assistants (VA) do offer huge potential to save money by using free tools and software. At Yes Assistant, we use many tools to support our customers and carry out tasks quickly and smoothly.
Listed below are some fabulous apps and tools which help us run our efficient VA business social media tools, time tracking, online meeting software, scheduling, business apps & file-sharing / storage, CRM, and many more.
Checkout our FAQ About Virtual Assistant for Email Management
Our F&Q Section is committed to providing each customer with more information. Have a question about how this service works? Read our F&Q as many questions can be answered here.
How do virtual assistants manage emails?
An email management virtual assistant creates a structured system for your work account inboxes. They formulate rules and layouts on the basis of your preferences and guidelines. Additionally, they also weed out the unnecessary mails and contacts from your email lists to prioritize actions for the important messages.
There are some of our related similar services you may like.