Service Oerview
Is your business website pretty but not getting enough attention? A virtual assistant for search engine optimization can help you improve your search results performance. An SEO VA has relevant experience in launching SEO campaigns employing various tools, tactics, and best practices.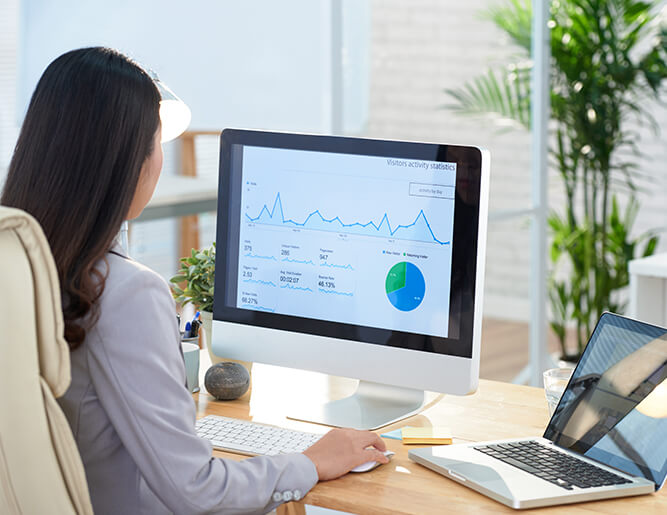 Solutions We Offer
An SEO VA is well versed in SEO and Google updates. Our SEO virtual assistant team understands how important optimizing your content for search engines is to your business and its online success. And to improve website visibility through organic search results.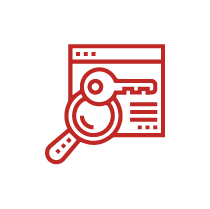 Keyword Research
Finding the best keywords that will rank for in search engines.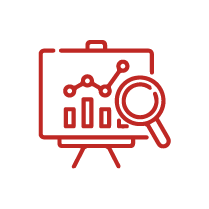 Off Page / On Page SEO
Self-motivated virtual assistant with excellent skill on Off page / On page SEO.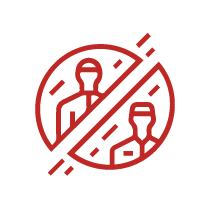 Competitor Analysis
Our team help you find your competitor backlinks, content and marketing strategies.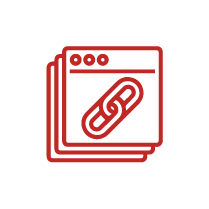 Guest Post
Our virtual assistant offering guest posts on premium websites at cheap rate.
Having a functioning website is good for any business. However, did you know that with search engine optimization (SEO), you have the power to actually drive more eyes to your site and increase chances of converting this traffic to actual buyers? SEO is a process that requires technical know-how and expertise. With a proper SEO campaign, you can drive your business website to the top of search engine ranking results whenever people search for your company or your products and services.
While anyone can learn how to do SEO, it takes time and lots of trial and error. As a solo entrepreneur or business owner, you'd do well to assign this task to someone who does it professionally. A virtual assistant who specializes in SEO will be familiar with all the tools and methods required to launch a successful SEO campaign. With someone who has the experience and skills, your business can see growth like you never could have imagined, and you can focus on business growth and strategy.
What is SEO?
Proper search engine optimization involves a strategy and a series of tactics to drive your website higher in search rankings. On the most basic level, it involves designing and implementing the best SEO practices which include website analysis, keyword research, competitor analysis, on-page and, off-page optimization, and SEO copywriting. Once an SEO plan is executed, the process also involves constant monitoring, measurement, tweaking, and improvement.
The goal of any SEO campaign is to increase your online visibility to help your business get more attention from customers and prospects who are already interested in what you have to offer. Simply put, it's making it easier for your target audience to find you. SEO is a constantly-evolving practice that requires flexibility and adapting to the latest practices. Search engines are constantly updating to ensure that users are granted optimal search experience. This is why some SEO tactics which may have worked five years ago may no longer be considered among the best practices today.
Search engines like Google index and rank your website pages according to several factors, such as content quality, mobile compatibility, relevant keywords, and inbound links. These engines have search algorithms in place in order to generate search valuable results for any user. SEO is performed to establish your page authority, so that these search engines are more likely to put your web pages higher up in the rankings whenever someone makes a relevant search.
Importance of SEO Support
Trillions of searches are done using Google and other search engines every year. Customers today want to make informed choices before making any sort of purchase. Mobile connectivity has made internet searches faster and easier for anyone who wants to find all the information they need in an instant. It has thus become extremely crucial for any business to take advantage of endless opportunities online by making sure that their website is properly optimized for search.
Search engine optimization is a fundamental aspect of a digital marketing campaign. Performed alongside email marketing, social media marketing, and paid advertising, online brands can open up endless possibilities to spread awareness, brand building, connect with audiences, and gain buyer confidence. The great thing about having a virtual SEO assistant is that it doesn't cost you as much as hiring a full-time employee. With a reliable SEO VA, you can tap search opportunities and get ahead of the competition without having to pay for the services of an SEO agency.
An SEO virtual assistant can be your key to a successful search engine optimization campaign. YesAssistant.com VAs charge much less than what you'll have to pay for when you hire the services of an SEO company. Competent SEO specialists will work closely with you to determine which keywords your business should be targeting and optimize your site content with these competitive keywords. Using tools like Google Analytics and keyword research tools, they can design a strategy and launch SEO campaigns that will make your website rank higher in the search engines.
Hire a virtual assistant who has relevant SEO knowledge and experience. You can try to learn SEO yourself, but as the CEO of your own business, it's won't exactly be the best use of your time. An expert can deliver better and faster results in a shorter period of time. Focus instead on your core responsibilities as a business owner and let YesAssistant.com manage your SEO campaigns for you.
Customer Support

Budget Friendly

Flexible Tools
Customer support means customers can get help and find answers to questions as soon as they come up. Looking for the best friendly customer support from your VA? We are always available to answer your questions and tasks.
The YesAssistant offers dependable, on-demand support, including 24/7 phone and email support where and when needed. Contact us today and picked out the best virtual assistant services.
Looking for a virtual assistant service at a reasonable price? Our virtual assistant company, where you can find dedicated virtual assistants at your fingertip. We are one of the best affordable virtual assistant company for your business.
Our plan starts with $29 with 4 hours of work. We also offer a weekly/monthly payment plan for all business needs. Contact us today and picked out the best virtual assistant services.
Virtual assistants (VA) do offer huge potential to save money by using free tools and software. At Yes Assistant, we use many tools to support our customers and carry out tasks quickly and smoothly.
Listed below are some fabulous apps and tools which help us run our efficient VA business social media tools, time tracking, online meeting software, scheduling, business apps & file-sharing / storage, CRM, and many more.
About Our Company
Our main goal is to help professionals reduce their workload and allow them to achieve more. Our aim is to help all type of business owners and executives win back their time almost immediately.
Read More
Checkout our FAQ About Search Engine Optimization (SEO)
Do I need SEO for my business?
If you have a business website that you think can benefit from more targeted traffic, you can definitely use the help of an SEO specialist. SEO also works well together with marketing campaigns you may already have in places such as email marketing, social media marketing, and paid advertising.
What can an SEO virtual assistant do for me?
A virtual assistant for SEO can design an overall SEO strategy based on your goals, and perform tasks that include website analysis, keyword research, competitor research, setting up SEO tools, submitting your content to curation sites, researching backlinks, tracking content performance, and monitoring results of your SEO campaigns. They can also do off-page SEO like, Guest Posting, Q&A links, Press Release, Business Listing, Forum Posting, and on-page optimization.
What are the qualifications of an SEO virtual assistant?
Not all virtual assistants are familiar with SEO. You may look for a VA with relevant experience in launching SEO campaigns for brands. A VA must be familiar with various search engine optimization tools and tactics, as well as research, reporting, and monitoring tools. Some SEO specialists may also have some knowledge in content writing or website development.
How long before I see actual results?
SEO is a process that takes time, so don't believe anyone who promises instant results. Search engines are constantly changing and updating ranking algorithms to deliver quality and relevance to users. A good SEO campaign can let you see results within 4-6 months but results can further improve over time.
I'm new to SEO. What tasks should I focus on?
When you're hiring a VA to do SEO for you for the first time, some initial tasks you can have them focus on includes analyzing your website performance and making sure that all internal links and features on your website are functioning properly. Publish original and relevant content optimized with keywords, chosen based on research. Your VA would also have to set up monitoring and analytics tools at the start, including Google Analytics, Google Search Console, and other tools.