Service Overview
Healthcare companies produce a substantial amount of data daily, and it is highly inconvenient for such organizations to manually enter data and keep EMR (Electronic Medical Records) logs. Seeking medical data entry services is a top-shelf priority for medical officers. At YesAssistant, we provide you with a team of experienced professionals to help digitize your medical documents. We focus on providing the best data management services in a cost-effective manner.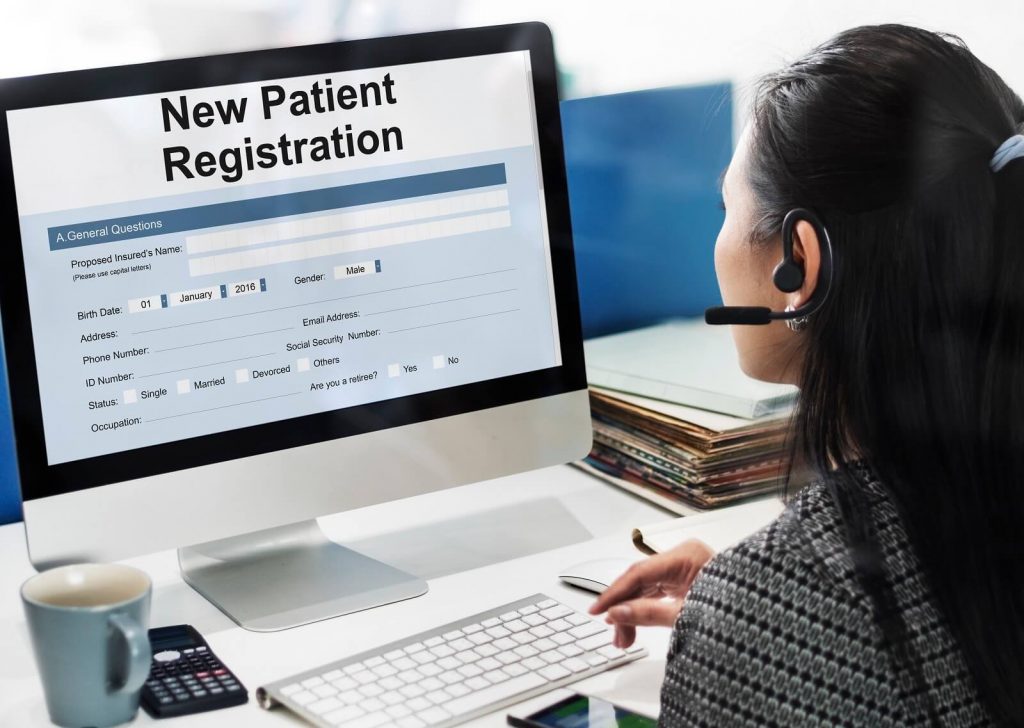 Solutions We Offer
Our dedicated professionals will help fulfill all your demands by streamlining the record management system, thus helping to achieve the goal of better patient care.
Demographic Entries
We help you organize the patient data for maintaining insurance claims.
Medication Records
The past record of all medication assigned is neatly maintained in the database system.
Patient Details
From patient age to their location, all data is stored in the official database.
Account Information
Records of all payments cleared or pending are added to the system in a proper manner.
Medical Data Entry Services We Offer
Keeping physical records for all the medical data produced can be a hectic task. With detailed patient demographics, healthcare records, and other forms of account information, it can cost your organization a dedicated team.
To top it up, going through the hassle of hiring and overlooking clinical data entry experts can be a hassle. Instead of investing your precious resources, you can contact YesAssistant data entry firm.
Our medical data entry experts team will help your institution keep up with advanced technology and offer multiple benefits. We will provide you with numerous medical data entry services that promise quality service and efficiency.
Image record data entry
The image database is of great essence in the healthcare industry. It can help ease the process of recording data produced by any medical equipment. For example, X-rays and CT Scans are part of patient records that need to be stored alongside other information. An ideal data entry service will offer you easy access to data gained from images.
Surgical treatment record
Surgical reports note all the surgery data and are later compiled with the remaining patient details. However, having the surgical staff follow up on data entry tasks frequently can be a bummer for your organization. Therefore, it is better to leave surgical treatment records to data entry specialists.
Medical insurance data entry
It is a well-known fact that the medical insurance claim forms are elaborate. There is a ton of data to be recorded, and it needs constant additions. So, if your healthcare organization needs to maintain a stream of revenue, it is better to keep a detailed check on the patient data of all medical health insurance payers.
Medical billing data entry
Medical billing record is essential as it is sent to the insurance companies. It further helps them remunerate the organization for the patient care provided. It includes all information such as payment posting, demographic entries, chart information, etc. Maintaining all the records meticulously will help all medical professionals achieve high accuracy.
Text and numeric data entry
There is no space for errors when dealing with medical records data entry. Organizing everything from patient information to in-depth hospital records for easy future retrieval. Primarily, data in the healthcare field is a mixture of alphabets and numbers, followed by proper descriptions. We ensure maximum efficiency when working with such sensitive data.
Patient details recording
Every patient that walks into your hospital or healthcare organization has different medication records. You must store this detailed information for future audits and maintain a proper medical history for each individual. Our goal is to help you cost-effectively record all such data. Additionally, we also provide the below-mentioned medical data entry outsourcing options:
Charge entry

Handwritten documents

Medical coding

Medical claims

Dental claims forms

Accounting information

Lab data
Step-By-Step Process Followed By Healthcare Data Entry Services
Our team follows an optimum strategy that helps shift all the information to medical software. We strictly follow all the directives and guidelines issued by HIPAA and focus on providing data security for your organization. Some of the steps we adhere to are listed as follows:
Requirement gathering
A data entry expert meets with the administration department and gains more knowledge about the requirements for medical data entry. It includes the volume of data to be optimized and its framework for future references.
Data verification
More often than not, there are plenty of missing fields, incorrect information, and inconsistencies in the stored data. Our quality analysts ensure that the medical data entry services help eliminate all such errors and optimize your records for increased efficiency.
Medical data entry process
At this stage, data entry experts go through all the healthcare data and manually feed it into the software. Doing so ensures no missing columns and all the records are correctly organized in separate files. In the end, you get a digital version of all the hospital records.
Format conversion
We ensure that our healthcare data entry services provide you with the final results in your desired format. As a result, the hospital or company's staff can easily access and make changes as per the requirements.
Data validation
One of the benefits of working with YesAssistant medical data entry services is that we double-check all the records. We run final checks before submitting the medical records to field out any inconsistencies.
Result Transfer
Finally, we mark the data entry complete after sending you the required files. Keeping in mind the data security protocols, we use a secure FTP or VPN to transfer the records.
Key Differentiators to Look for Before Outsourcing Healthcare Data Entry
Outsourcing the data entry and data archiving tasks can undoubtedly help you get your medical records in order in a timely fashion. But before you go ahead and settle for any of the service providers, you should look for the following attributes:
Scalability and Reliability
No hospital or clinic can predict the patient influx. Based on seasonal changes, flu, or endemics, the requirements for healthcare data entry services can vary.
Affordable pricing
It can be challenging for new hospitals or pharmaceutical enterprises to manage the budget. Therefore, you must look for pocket-friendly options that also contribute to revenue.
Advanced software and tools
Technology is constantly evolving, and we aim to serve our clients with the best options possible. Some of the top utilized tools in the data capturing process are Hypersoft, IDX, Medisoft, Misys, etc.
Consistent communication
At YesAssistant, we consistently stay in touch with all our clients and send them detailed progress reports. It promotes transparency between both ends, and you don't have to go long hours without any information.
Bottomline
Manually handling all sorts of extensive patient records can be a hectic task. If you are also suffering from the same issue, it is time to change your working process.
Are you also planning to digitize your medical records? In this case, you need to be on the lookout for efficient firms providing medical data entry services. Doing so will help save your valuable time and give a satisfactory Return on Investment (RoI) in the near future.
Customer Support

Budget Friendly

Flexible Tools
Customer support means customers can get help and find answers to questions as soon as they come up. Looking for the best friendly customer support from your VA? We are always available to answer your questions and tasks.
The YesAssistant offers dependable, on-demand support, including 24/7 phone and email support where and when needed. Contact us today and picked out the best virtual assistant services.
Looking for a virtual assistant service at a reasonable price? Our virtual assistant company, where you can find dedicated virtual assistants at your fingertip. We are one of the best affordable virtual assistant company for your business.
Our plan starts with $29 with 4 hours of work. We also offer a weekly/monthly payment plan for all business needs. Contact us today and picked out the best virtual assistant services.
Virtual assistants (VA) do offer huge potential to save money by using free tools and software. At Yes Assistant, we use many tools to support our customers and carry out tasks quickly and smoothly.
Listed below are some fabulous apps and tools which help us run our efficient VA business social media tools, time tracking, online meeting software, scheduling, business apps & file-sharing / storage, CRM, and many more.
Checkout our FAQ About Medical Data Entry
Our F&Q Section is committed to providing each customer with more information. Have a question about how this service works? Read our F&Q as many questions can be answered here.
Such services help digitize all the hospital's or any healthcare companys' data in an optimized manner. Doing so will ensure that the staff can easily access medical records within seconds instead of manually looking for them.
Any healthcare organization can choose to hire data entry services for increased efficiency and cost control. Organized data can also be used to derive meaningful conclusions to further improve the quality of service provided.
There are some of our related similar services you may like.