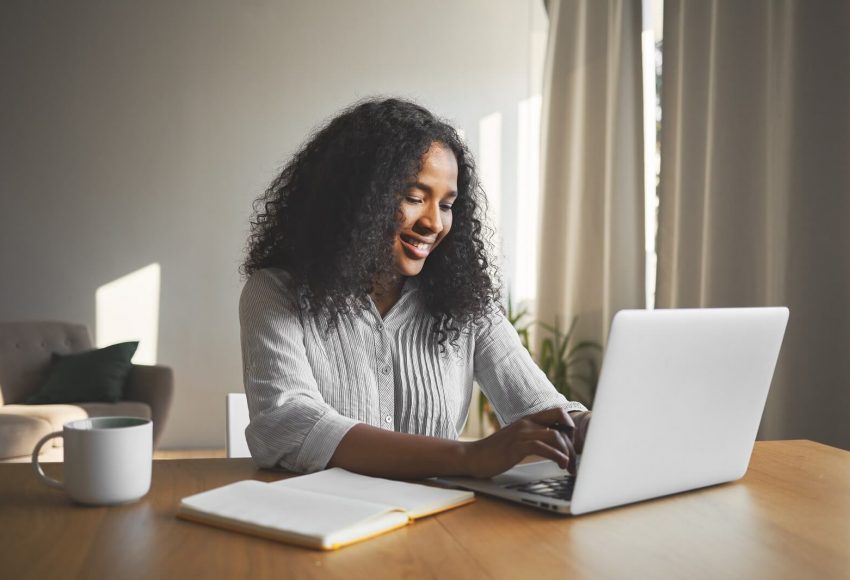 Benefits of Hiring a Virtual Assistant
The world of work has changed radically: nowadays globalization makes it possible to contract qualified personnel regardless of where they are located, with contracts and rates that are advantageous for both parties.
One of the professions that emerged as part of this change and globalization, widespread in the Anglo-Saxon and Spanish-speaking world, is that of the Virtual Assistant.
Virtual Assistant: a professional for the entrepreneur
Before going on to illustrate the significant advantages that you can get as an entrepreneur from working with a Virtual Assistant, a presentation on this profession is a must.
In other words, the Virtual Assistant is a specialized online professional who is able to provide support to entrepreneurs and professionals who work online or offline. (In most cases they are women, but there are also men who dedicate themselves to this profession).
What can a Virtual Assistant do for you, an entrepreneur?
If you have a company or a business in the "real" world, that is, your business is not exclusively online, here are some of the services with which a Virtual Assistant could be useful:
Email management
It is estimated that reading emails is one of the most time-consuming activities. Too often emails are not answered, which does not convey a very professional image of a company or professional. Having a virtual assistant that filters your emails, responding to generic information requests, etc., and sending only those that require your response, will radically change your way of working, freeing you from a big burden.
Administrative services
This category includes various services, such as invoice complaints, small accounting management, expense reports, etc.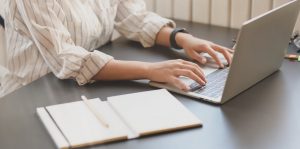 Phone management
This is not a service that normally a Virtual Assistant who works alone as a freelancer is able to offer on an 8 hour time slot. Do you think this is a person who should make 8 working hours available just for you, it would be a sort of "exclusive" and it is not feasible, it would be disadvantageous for both parties. However, the virtual assistant can answer calls in a set time slot.
Logistic organization
Travel, meetings, conferences: the virtual assistant can fully organize the logistics to make your life easier!
Drafting documents
Whether they are commercial documents, letters, or presentations, you can safely delegate the creation and even possibly review to a virtual assistant.
Internet searches
You are looking for information on a new product, on the competition, you are looking for travel insurance, a lawyer, in short, whatever you can search the Internet, losing precious time, a virtual assistant can do it. At the end of the research, you will be presented with a detailed report on the research carried out.
If, on the other hand, you are ready to take the leap and bring your company on the web, or you are already active on the web, here's how a Virtual Assistant could help you:
Website creation
Some virtual assistants specialize in web design, Shopify and if not directly, they can certainly find a trusted web designer for you.
Creation and management of newsletters
If you don't have a list yet, hurry up, because as Americans say "Money is in the list". It is essential to have a mailing list of people who have authorized the sending of promotional messages and not only. A Virtual Assistant can take care of creating and managing the mailing list and sending periodic newsletters, using autoresponders such as Aweber, Mailchimp, Getresponse, etc.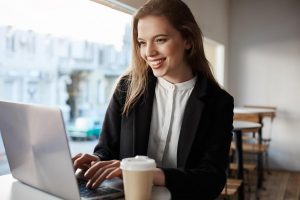 Blog management
Some virtual assistants offer ghost writing, so you can delegate the writing of articles for your blog to them. Otherwise, you can prepare your content and the Virtual Assistant can take care of the purely technical part: prepare the article in the blog, find the image, SEO optimization, programming and publication.
Social Media Marketing and Community Management
Some AVs are able to create and manage Social Media Marketing campaigns aimed at obtaining concrete results (more engagement, more followers, etc.). Most AV companies operating in the field of Social Media are in all respects Community Managers: they manage Social pages and / or profiles.
Support in the creation of infoproducts and product launches
This is probably one of the most requested services: thousands of professionals and entrepreneurs in the world create infoproducts or look for a way to monetize their knowledge through the web. Many virtual assistants have the technical and marketing know-how to support customers in launching their product for success.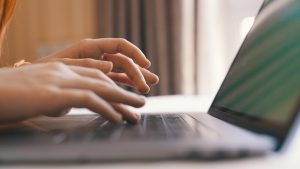 What are the advantages of contracting a Virtual Assistant?
As you may have guessed, the advantages of hiring such a professional figure, an Online Business Manager, are remarkable.
Economic savings
It is certainly one of the most obvious advantages: the fact of not having to hire an assistant for an indefinite period or with a standard employment contract, means that the economic savings are considerable. Attention, it does not mean that you will pay 3 euros per hour, we are talking about a qualified professionaland as such must be paid.
However, the cost to you will never be remotely comparable to what you would pay if you hired a person in your company. First of all, you would only pay for the work actually carried out: it is well known that the performance of an employee who works 8 hours in a company is not constant, there are dead times which instead by contracting a Virtual Assistant are canceled. In addition, when you hire staff you have to pay contributions, any illness, permits, holidays, etc. If you contract a virtual assistant you will only pay the agreed rate.
Time savings
Remember that time is much more precious than money: time is life. As an entrepreneur you must have time to deal with what only you can do, with what generates revenue and profits for your company. If you reply to emails you are losing precious time and if you do not reply because you do not have time, you are losing potential customers.
You are hiring an Online Business Manager, not a secretary. It means that you are hiring a person who will be able to better organize the management of the activities that you will delegate them. She will tell you "We could do this for better results". She will be a Project Manager to whom you can delegate with complete peace of mind.
A Virtual Assistant is results oriented
The secretaries are normally used to performing tasks that are assigned to them without there being, in most cases, an upstream project organization. It is simply the form in which you are used to working. If you change the focus and think of each of the activities to be carried out as a project and not as a purely operational task, your way of working will totally change. If you orient yourself to the results and fully delegate the management of a project aimed at obtaining the predetermined results, you will save time, money and the management of your company or business will gain efficiency.
Just a short example to explain the change of focus from orientation by task to orientation by results. For example, if you delegate the management of an email box, your virtual assistant will know that he or she will have to answer all the emails in the pre-established ways. You will not have to ask her every five minutes if she has replied to this or that email: delegate quietly knowing that the result to be achieved is that you save time, forget about that email box, and the virtual assistant will work to achieve that result.