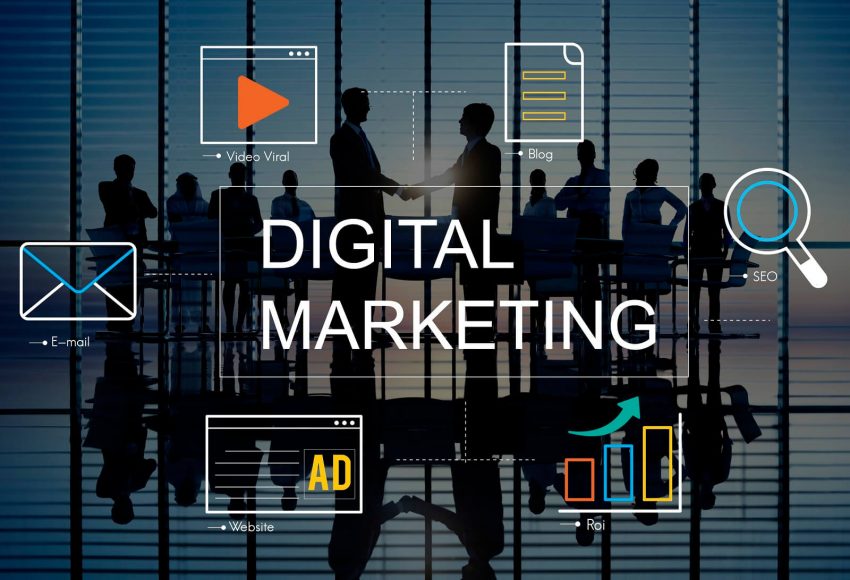 Advantages of Having A Digital Marketing Virtual Assistant In Your Team
Digital marketing is an important part of managing a large company. Digital marketing allows you to achieve more with less money. It offers greater efficiency compared to conventional marketing tactics. However, it requires careful planning.
As a business owner, you don't get the time to maintain social media, perform keyword analysis, or create extensive whitepapers. Establishing your firm's digital marketing strategy requires your full attention.
Thus, implementing it is best left to someone who has received specialized training in the subject. You can delegate your marketing tasks to a skilled professional with the help of a virtual digital marketing assistant.
So let us look at all the benefits you will get if you hire a digital marketing virtual assistant.
What Is a Digital Marketing Virtual Assistant?
Online marketing virtual assistants assist your company's marketing team. They have years of experience and have skills in a variety of web marketing duties. A virtual assistant is an excellent investment.
They may be employed for a fraction of the cost of a full-time staff member. To boost your marketing ways and expand your firm, employ a marketing VA.
A virtual marketing assistant completes a list of specified tasks assigned to them by you. You can leave the marketing and administrative departments to them, and you won't have to worry about anything.
If you're starting a new company, you might want to hire a part-time internet marketing virtual assistant. You will receive several assignments from an expert while simply paying for a single employee.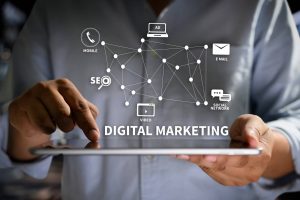 What Can a Digital Marketing Virtual Assistant Do?
From keyword research to social media marketing, there are many virtual assistant marketing services you can avail.
SEO
Today, one of the most effective techniques to enhance website traffic is "Search Engine Optimization" (SEO). With an SEO specialist, your online marketing virtual assistant can manage successful SEO initiatives.
Keyword Research
One of the most important aspects of SEO is selecting the proper keywords for your article. A virtual assistant for marketing will undertake extensive keyword research to guarantee that your material contains high-volume keywords.
Content Marketing
An online digital marketing virtual assistant is also educated in a variety of content marketing chores. These tasks drive visitors to your blog and website. Such VAs create compelling material, keep track of a regular content calendar, and push marketing content on social media.
Expertise, originality, and significant study are all required when writing a blog. It also necessitates a substantial amount of energy and time. Allowing your virtual assistant to write your company's blogs is a good idea, indeed.
Email Marketing
Email marketing is a popular internet marketing method for most organizations, with one of the greatest ROIs. Get a virtual assistant for digital marketing to create eye-catching newsletters and templates.
Moreover, VAs arrange email correspondence at frequent intervals.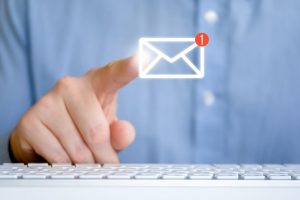 Social Media Marketing
In terms of importance, efficacy, usage, and popularity, social media marketing has exploded. You can't bear to overlook social media marketing; your company's internet presence should be of the greatest quality.
A social media virtual assistant can also help with this work. They'd make sure your company was well-represented on all key social media channels, including Twitter, Instagram, and Facebook.
Web Research
Google may be the go-to search engine for all your queries, but it's a pain when you're looking for information manually. Virtual assistants have the expertise and tools to quickly identify and sort the information you require with efficient web research.
Benefits of Hiring a Digital Marketing Virtual Assistant
Now, let us talk about all the wonderful benefits you can enjoy when hiring a VA for marketing. Be it graphic designing or getting a global talent pool, VAs have got your back.
Website Management
Your virtual marketing assistant understands the value of having a visually appealing virtual shop to make a strong first impact on vendors, partners, and clients.
It is critical to have a website that is consistently updated and managed to gain more customers. Get a digital marketing assistant to ensure that your website is always up and running.
Email Marketing Campaigns
Email promotional strategy with a high return on investment. It's no surprise that firms spend a lot of money on this type of marketing. Pay an email marketing virtual assistant to develop email campaign copy, include visually attractive elements, and plan regularly.
Google Ads
To grab the attention of clients, your Google Ads should be relevant and distinctive. Simultaneously, appropriate information on your landing pages is required to attract your target audience. Allow a skilled virtual assistant to carry out your PPC (pay per click) campaign strategy.
Customer Satisfaction
Customers frequently use social media channels to engage with brands. You won't be able to answer every client's concern and message on company social media accounts. For this, the solution is appointing an online marketing virtual assistant to manage your accounts.
They can respond immediately to consumer comments (both negative and positive), private messages, and questions.
Feedback
VAs for marketing can assist you in identifying areas that require your focus via online questionnaires and surveys. You'll be able to collect honest consumer feedback and enhance your services as a result.
You can maintain pleasing your customers if you know where they think you're missing.
Engagement
Digital marketing virtual assistants ensure that customers are engaged frequently through content marketing, social media, emails, and other methods.
You may attract followers and enhance your visibility by hiring someone entirely responsible for handling digital marketing initiatives.
Your digital advertising assistant will distribute posts at the most crucial times of the day to create a devoted following.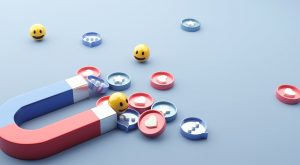 Graphic Design
Virtual marketing assistants come for different specialties. You can select from a variety of different specialists with various skill-sets depending on your needs. Graphic design for social media posts and company websites can be delegated to certain virtual assistants.
Curated Email Newsletters
Email newsletters are essential for keeping your clients informed about new promos, content, and developments, among other things. To write appealing newsletters, use a digital marketing virtual assistant.
A VA is familiar with technologies like GetResponse, Infusionsoft, and others. Moreover, they know how to create call-to-action buttons, update email lists, and more.
Affiliate Marketing
Affiliate marketing is critical in a quid pro quo world to gain visibility over multiple domains. Your internet marketing assistant will find the best partners with whom you can engage in boosting your digital brand presence.
Employ affiliate marketing software that allows you to monitor and alter your campaigns in real-time for greater results.
Cover Different Time Zones
You may keep your job going all day if you employ a digital marketing virtual assistant from a separate time zone. While you're resting, your assistant can schedule postings and communicate with customers.
Vacation or office leaves aren't required for your on-demand virtual assistant. When your business is supported 24 hours a day, seven days a week, you may expect increased productivity at work.
Proofreading and Editing
Grammatical faults can harm your brand's trust in your social media posts. Your virtual assistant for digital marketing is a qualified professional with excellent communication skills. They will check your web content for problems and proofread it.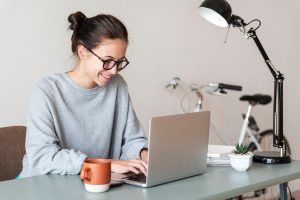 Focus on your Strengths
Even if you are a multitasker, you cannot do everything as a business owner. Allow a skilled professional to handle your company's web marketing while you focus on other things.
Getting a Fresh Perspective
Working with individuals from diverse backgrounds has the advantage of providing each person with unique perspectives. Since VAs have a wide range of experience, your company will benefit greatly from their unique outlook.
Engaging with an expert digital marketing virtual assistant will help you take your marketing game to the next level, whether it's an inventive marketing campaign or a creative newsletter idea.
Preventing Overwork
Employees in a startup may be required to work excessive shifts than usual, but that doesn't imply your marketing team should be overworked. Thus, employ an online marketing virtual assistant to support your staff.
These VAs will relieve your staff of administrative and clerical and administrative tasks that consume time and reduce productivity.
Increased Efficiency
You have more time to focus on regions that require it the most when you don't get swept up in daily marketing activities. This implies you'll have more time to develop business plans, concentrate on growth, interact with clients, and so on.
Employ a virtual marketing assistant to increase your productivity every day.
Less Expenditure on Training
Employing a full-time employee is a significant financial investment. To begin, you'll have to undertake weeks of interviewing and go through a lengthy hiring procedure. After that, you'll have to spend months training new personnel.
You save money and time on training when you employ a digital marketing VA. Instead, you hire a skilled specialist to handle your online marketing.
Reduced Operational Costs
When you hire virtual staff, you don't need to spend on a team dinner, equipment, office space, or anything else. Recruiting full-time employees will help you stop hurting your wallet. Create a virtual assistant workforce and save tens of thousands of bucks in operational costs.
Cost-Effective Hiring
Allocating huge funds for recruitment is simply not possible for a tiny firm. You may employ remote workers without splurging on recruitment if you sign up for a specialized virtual assistant platform like Yes Assistant.
Pay as Per Use
A virtual marketing assistant, unlike a full-time staff, is compensated for the hours they work. Thus, when you employ an online marketing virtual assistant, you won't have to pay extra for benefits or vacation time. Minimize your marketing costs by hiring a virtual marketing assistant.
Expanding Capacity
Employing a virtual assistant is an excellent approach to expand your company without straining your income stream. You can effectively boost capacity by hiring a VA and investing in full-time employees, office space, or furnishings.
Your virtual assistant supports your marketing activities remotely from their homes or a private workplace. They don't require considerable training since they already have a wide range of digital marketing expertise. Thus, they can begin to work right away.
Growing your business is no longer a difficult task. You may employ a virtual assistant for digital marketing anytime you desire one, saving time and money. With virtual assistants, you can hire as many as you need without going through layers of red tape.
You can, thus, scale your firm quickly.
Growing an International Customer Base
You can expand your worldwide customer base with the help of an international virtual marketing assistant. Your virtual assistant will bring a plethora of cultural and industry knowledge to the table, enabling you to enter a new market.
Quick Replacement
You can immediately replace your VA if you need to let them go for whatever reason. Simply search for a substitute for your digital marketing VA among verified profiles on the internet.
Lead Conversions
Your virtual marketing assistant will ensure that what begins as a simple website visit ends up with a potential customer. They'll use the best digital marketing methods and conduct campaigns to help you grow your consumer base.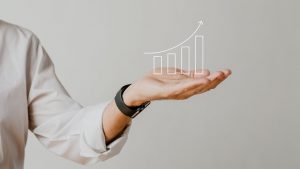 Better Accountability
A digital marketing virtual assistant doesn't provide any false feeling of security that many full-time employees do. The amount they earn at the end of every month is determined by the number of hours they put in and the quality of their work.
In contrast to full-time workers, this implies your VA accepts more responsibility and accountability.
Improved Retention
A digital marketing VA is sure to persist in working with you if you've developed a good relationship with them. Since they are accustomed to dealing with various clients, there is little risk of them being poached by competitors.
24×7 Availability
Geographical limitations do not apply to an internet marketing virtual assistant. They're available on various platforms and may be contacted at any moment for brief feedback or word. They'll never get stuck in traffic, so they'll always be available to talk about work.
Up-to-Date Methods
It's critical to keep pace with new marketing trends plus connect your company with them to remain relevant as a brand. When you hire a VA, they undertake extensive and frequent market research to keep you updated on what's going on.
Enhanced Traffic
Your firm's website should attract traffic and retain users to contribute to your brand's improvement. As they've been taught to create unique material for your blog or website, your VA for marketing will effectively manage this department. To enhance traffic, they will automatically use SEO tactics.
Building a Remote Marketing Team
Graphic designing, web designing, social networking efforts, email records, PPC campaigns, SMO are just a few of the areas where your organization will require work. A small business won't be able to afford to hire numerous full-time workers.
Moreover, just one virtual assistant will not be able to do all of these jobs with finesse. Hence, recruit a team of online marketing virtual assistants, not a single one. With them, establish a team working for you remotely at a fraction of the price of recruiting full-time employees.
Get Your Much-Needed 'Me-Time'
When you hire an online marketing virtual assistant, you get a second pair of hands looking after your internet marketing demands. This gives you more time to exercise, read, relax, play sports, or do anything else you choose.
Just a Click Away
Hiring an online marketing virtual assistant is not the same as appointing staff. Simply contact the Yes! Assistant team, explore vetted virtual assistants, and choose your favorite. It's as simple as clicking a button to hire a virtual assistant.
Employing a virtual marketing assistant to help you expand your business probably takes a quarter of the time it takes to hire a full-time employee. The beginning is as simple as signing up, with no documentation or hassles.
Since you don't have to teach your VA, they can start working right away!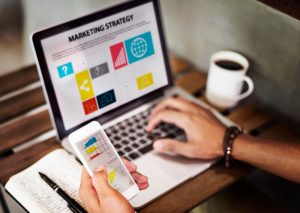 Endnotes
Your marketing team is the leading strategist on the commercial battlefield. You must continually develop fresh ideas. Additionally, it would be best if you had your thumb on the pulse of your market to create a sustainable income stream.
That is how you will capture your clients' hearts. Therefore, whenever it comes to advertising your company, get all the assistance you can. Employ an online marketing virtual assistant to aid you (and your staff) with marketing activities.
Employ a virtual assistant to work smarter, not harder. You won't be disappointed after getting a digital marketing virtual assistant from amazing web content to graphic content to reduced costs.