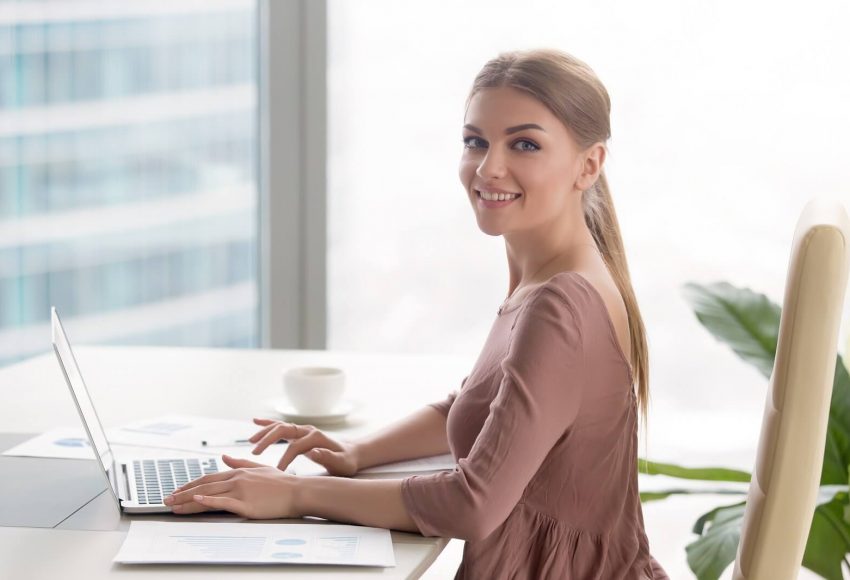 What Can a Virtual Marketing Assistant Do for You? Benefits of Hiring One
Outsourcing your marketing tasks to a virtual assistant isn't as complicated as you think. Business owners who have tried hiring a marketing virtual assistant will also tell you how the benefits of outsourcing marketing tasks match, even outweigh, the costs. Your business can grow faster with the expertise of skilled professionals who can work flexibly at rates that cost less than a full-time salary.
Benefits of Hiring A Virtual Marketing Assistant
There are many benefits to hiring a virtual marketing assistant for all-size businesses. Here are some:
Better productivity
The late Steve Jobs attributed much of his success to his ability to focus. According to him, to be able to focus, managers must learn to say "no" to a lot of things, including the need to do everything by themselves. Innovation can only take place if your mind is focused on one problem, decision, and the big task at a time. With marketing tasks that aren't as important but definitely essential to keeping your business running, a competent virtual marketing assistant is just what you need to stay focused on.
Flexible hiring options
A solo entrepreneur knows the importance of being able to adjust and adapt if something unexpected comes up or if things don't go as planned. Starting a business comes with a lot of unpredictability, which is why hiring full-time team members are given careful consideration. Virtual marketing assistant services allow you the flexibility to hire a marketing specialist whom you can employ on a contractual or project basis. You don't need to jump into a full-time employment commitment until you're ready.
Cost-effective hiring solution
Virtual assistants are skilled professionals who can help your business save a lot of money. If you compare the cost of hiring a full-time marketing specialist or a social media manager versus hiring an offshore VA who works for you remotely, you'll notice a big difference. Virtual assistants don't require health insurance or paid benefits of a full-time employee. They also work from home and don't require you to set up an office workstation.
24/7 customer care
You can choose to work with a virtual assistant who lives in an entirely different time zone so that you'll have someone man the fort during hours or days when you're offline. This is a good way to boost your turnaround times when it comes to addressing customer queries.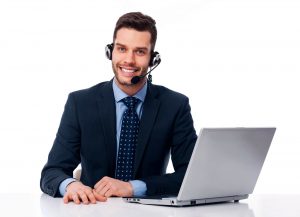 Global talent and expertise
Finding competent marketing specialists isn't all that hard with YesAssistant.com. We prescreen virtual assistants and match you with someone with the qualifications and experience you're seeking. There are plenty of talents to choose from. You can hire a VA who can perform the tasks you require efficiently.
Focus on core responsibilities
When you hire a virtual assistant for digital marketing, you have more liberty to direct time, energy, and valuable resources to aspects of your business with a more direct impact on growth. A marketing specialist would also be more qualified to perform tasks that you might yet need some time to learn.
Scale your business
Hiring virtual assistants is a cost-efficient way to expand your operations when you're faced with the challenge of increasing customer demand. It's a simple way to get more work done while still being able to control your expenses.
Gain work-life balance
As a solo entrepreneur or a small business owner, it's easy to get eaten up in the daily grind. However, taking time off is also essential to stay focused and healthy enough to lead your business in the direction you want it to go. A digital marketing assistant allows you to take some load off your plate and pursue a better quality of life.
What a Virtual Marketing Assistant Can Do
Why should you hire a virtual assistant? The target market is your primary focus in marketing. The right VA has the expertise to promote your business and help you reach a wider audience. They can perform plenty of marketing tasks including:
Search engine optimization (SEO)
Search engine optimization is a technical process that involves tactics to boost your online presence and improve your rankings in search results. More people are likely to find your business if you have SEO.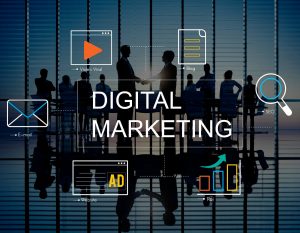 Email marketing
An email marketing virtual assistant can help you respond promptly to client emails as well as send out proposals, create email templates, draft email content, automate email marketing, and so on.
Social media marketing
Social media marketing involves a series of tasks aimed at building your reputation on various social media channels. A social media marketing VA can build your profiles, create a social media posting calendar, automated posts, reply to user comments, research trending topics on different channels, measure audience engagement, and much more.  
Content marketing
You may have some pretty interesting marketing ideas a virtual assistant can execute for you with a comprehensive content marketing plan. Content marketing starts with defining your marketing goals and drawing up a plan to help you reach your goals.
PPC, Google, Bing ads, Facebooks ads
Paid ad campaigns cost relatively less than traditional advertising. They also offer good returns. It's up to you to find someone who has the technical know-how and experience in launching paid ad campaigns on various channels.
Affiliate Marketing
Affiliate marketing can be a business all on its own. If you want to maximize your earnings, you can hire someone to help you build your affiliate websites and you can focus on growing your business.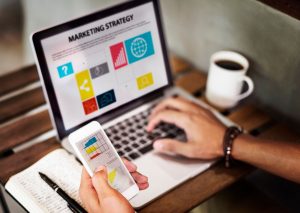 If you're thinking about ramping up marketing for your business, you're on the right track. One way to make it happen is to hire a reliable virtual assistant. Marketing plans and tools can get overwhelming for one person who doesn't have professional experience, but you can have the opportunity to have expert help at a reasonable cost. YesAssistant.com is your partner in helping your business reach new heights. Consult with us and we'll get you matched with the right VA for your business needs.