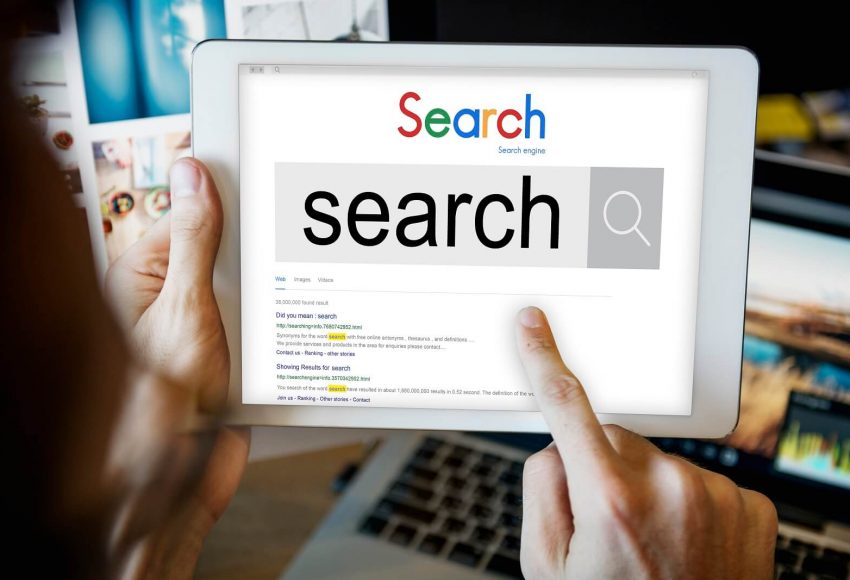 SEO Virtual Assistant: How They Can Help?
Do you want to gain more website traffic? Would you like for your web pages to rank higher in Google searches but aren't quite sure how? A pretty and informative website is definitely important but you need to optimize it for search as well, so that more people looking for the products or services you offer can find you more easily. And believe it or not, there are people whose expertise is on search engine optimization (SEO) for businesses and brands. An SEO virtual assistant can help your business in a lot of ways and we are here to answer your questions about hiring one.
How Virtual Assistant for SEO Can Help You Grow Your Business
The more people that come to your website, the higher your conversions and sales will be. The job of an SEO VA is to perform on-page and off-page optimizations to help you rank better in Google searches. They are familiar with how Google algorithms work and know about the best SEO practices towards increasing your page rank and helping your business gain wider online visibility.
You may be a little familiar about keywords and content optimization. But SEO involves a wide range of tasks, some of them time-consuming, but all of which are designed to meet your SEO goals. If you're to focus learning and executing these tasks on your own, you'd be left with less time for building your brand and growing your business. A dedicated SEO virtual assistant can boost your website traffic for you, while you concentrate on your bottom line. The duties of a VA for SEO may include:
Keyword & Competitor Research
Using various tools, a professional SEO VA can find high-value, low-competition keywords which you can use to optimize all online content you publish. A skilled SEO specialist would also be responsible for checking your competitors and see what keywords they use. He or she should be able to make an analysis and recommend what keywords you should be aiming for to dominate the market.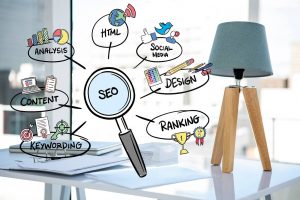 On-page SEO
Optimizing your own website is one of the most crucial tasks of an SEO expert. Your VA should be able to properly analyze and optimize title tags, meta-descriptions, headings, and content with high-value keywords. Site structure, internal linking, and other technical aspects of your website would also affect how Google ranks your pages. An SEO virtual assistant would ensure that everything is in order on-page.
Link Building
Your business would have a better chance of ranking in searches if Google deems your website as an authority in your field. One way to be able to achieve this is for websites with high authority having links pointing to your page. This is where link building comes in. An SEO expert VA will help you construct valuable backlinks to boost your Page Authority.
Some methods for backlinking include guest posting on high-authority blogs, publishing online press releases, submitting links to directory listings, submission of content to article hubs, and forum posting.
Content Marketing & Content Optimization
Content marketing is a huge aspect of SEO that some of the biggest brands have entire teams dedicated to content marketing alone. Content may come in the form of blog posts, articles, and infographics, which all need to be produced, scheduled, optimized with relevant keywords, published, monitored, and analyzed according to performance.
These are all duties that can be done effectively by a virtual assistant. Blog writing, for example, can take up a lot of time including topic research, calendar management, and publishing. With the help of someone who's already an expert, all you need to do is sit back and wait for the visits to start coming in.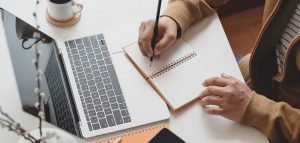 Local SEO
A virtual assistant for SEO can optimize your online presence to attract more business from local searches. Local SEO is not as simple it sounds, but it should be easy enough for someone who has done it before. Local SEO requires a targeted and strategic approach that is quite more specific compared to general SEO.
GMB Listing
Claiming your Google My Business (GMB) page is an essential part of local SEO that shouldn't be overlooked. But unfortunately, many businesses do. A VA specializing SEO can do it for you.
Social Media Management
A virtual assistant would come in handy if you also want to optimize your social media presence. Sure, anyone can create a Facebook page, but an SEO expert can ensure that your social media profiles and posts are well-optimized to reach a larger number of people.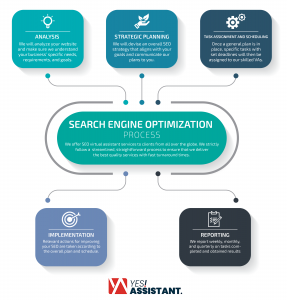 Top Benefits of Hiring a Virtual Assistant for SEO
Hiring an SEO VA comes with benefits that can far outweigh your initial investment.
Pay only for work done. You can avail of SEO virtual assistant service from platforms like YesAssistant.com at rates that work for you. As opposed to hiring a full-time employee, you'd only have to pay for actual work done or upon agreed milestones or periods.
Leave it to an expert. Optimizing for search engines is a process that requires a lot of skill, constant monitoring, and updating. You need a dedicated SEO virtual assistant who is highly skilled in different aspects of SEO. Their expert knowledge about SEO tools, tactics, strategies, and metrics would greatly benefit your business while you direct your own expertise to other important things.
Remote work setup. An SEO VA can work from the comforts of his or her own home, without you having to provide internet and a workstation. This saves you a lot compared to the costs of having actual employees in a physical office.
Higher overall productivity. Once you've found a virtual assistant who can handle your search engine optimization tasks, you can easily focus your energies on the money-making aspects of your business: meeting with clients, closing deals, and scaling your business operations.
You certainly have the option to go to big SEO companies to handle your SEO efforts but doing so can set you back for hundreds of dollars. If your business is just starting out or medium-sized, a virtual assistant who is an expert on SEO is the perfect solution. An SEO virtual assistant can perform SEO tasks at rates you're comfortable with, and will be able to build your online presence so effectively that your small business can effectively compete with bigger competitors.