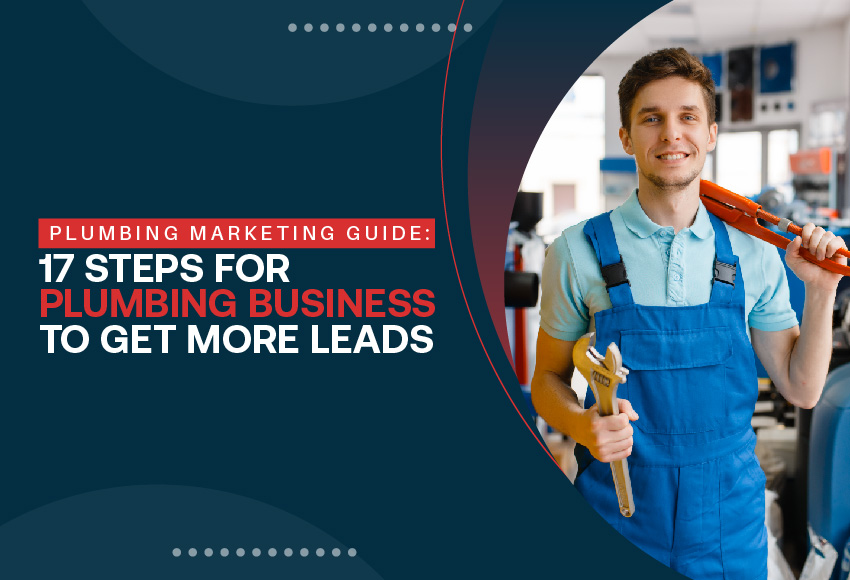 Plumbing Marketing Guide: 17 Steps for to Get More Leads
Did you know that 80% of consumers turn to the Internet to find local businesses, including plumbing services? That's right – the majority of potential customers are looking for you online, which means having a strong online presence is more important than ever before. But with so many marketing tactics to choose from, where do you even begin? In that case, this "Plumbing Marketing Guide" could be the answer.
This comprehensive 17-step guide will show you how to optimize your online presence, build your brand, and attract more leads using proven marketing strategies. We'll cover everything from search engine optimization (SEO) to social media and email marketing.
So, if you're ready to take your plumbing business to the next level and tap into that 80%, keep reading to discover how to supercharge your marketing efforts and get more leads than ever before!
1. Know Your Target Audience
The plumbing business is basically a local area-based business. So, you should target those audiences for plumbing marketing, where you can provide your service.
Start by identifying your ideal customer, including their age, income, location, and pain points. Understanding their needs and wants will help you create marketing campaigns that resonate with them and drive more leads. Consider conducting market research (such as surveys) for valuable information about your target audience. 
By clearly understanding your target audience, you can tailor your marketing efforts to effectively reach and convert them into paying customers.
2. Develop a Branding Strategy
Establishing a distinct brand identity is a critical step in plumbing marketing. Your brand is more than just a logo or a tagline—it encompasses customers' overall perception and experience when they interact with your business. 
To develop a successful plumbing branding strategy, you should start by defining your target audience, researching your competitors, and identifying what sets your business apart. Consider creating a unique logo, choosing a consistent colour palette, and crafting a memorable tagline that reflects your brand values. 
The overall approach will let you create a strong foundation that will help you attract and retain customers, build trust, and stand out in the market.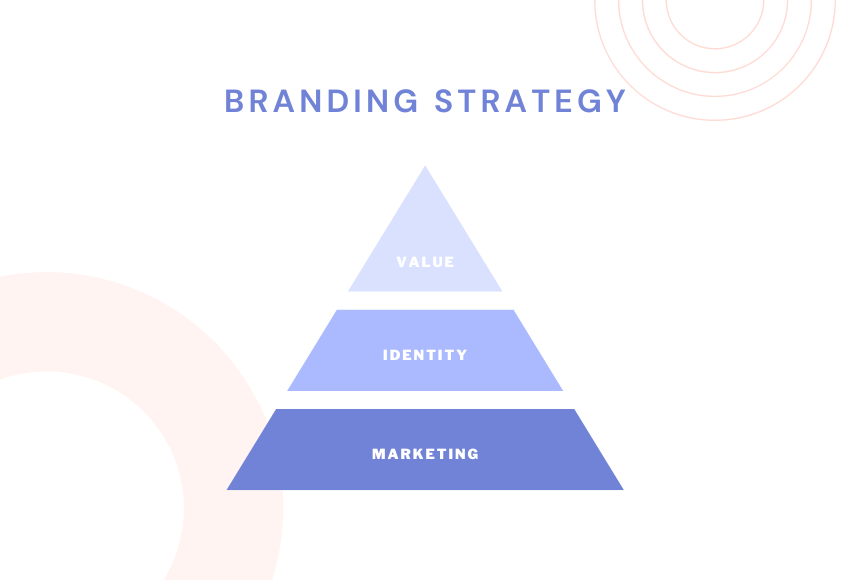 3. Create a Strong Online Presence
You should offer your customers some places online where they can find you. To create your first online presence, you should create a professional website showcasing your services and credentials. Ask an experienced developer to make your site mobile responsive and optimized for search engines.
As your second step, you can establish a strong social media presence by setting up profiles on platforms such as Facebook, Twitter, and Instagram. Share relevant and engaging content to build a following and increase your online visibility. Also, utilize local directories and online review sites to build your online reputation and attract new customers.
Following this step-by-step approach will help you plumbing businesses to reach a wider audience and drive more leads.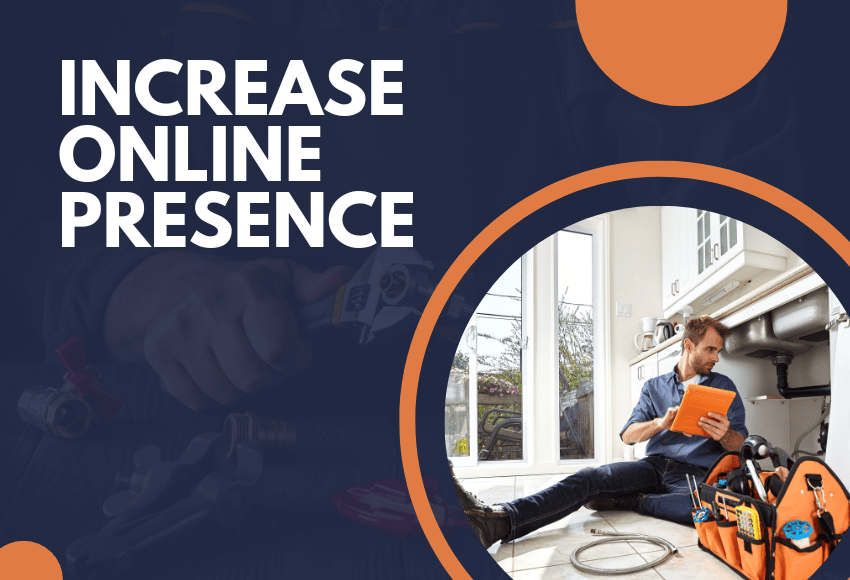 4. Utilize Social Media
Social media platforms can play a crucial role in your plumbing business to reach potential customers and increase brand awareness. 
You should start by creating profiles on popular social media platforms like Facebook, Twitter, and Instagram. Use these platforms to showcase your services, share customer reviews, and post helpful tips and advice. Encourage satisfied customers to leave positive reviews and engage with your content. Consider running social media ads to target potential customers targeting your service area. 
With consistent effort, social media can effectively drive traffic to your website and generate leads for your plumbing business.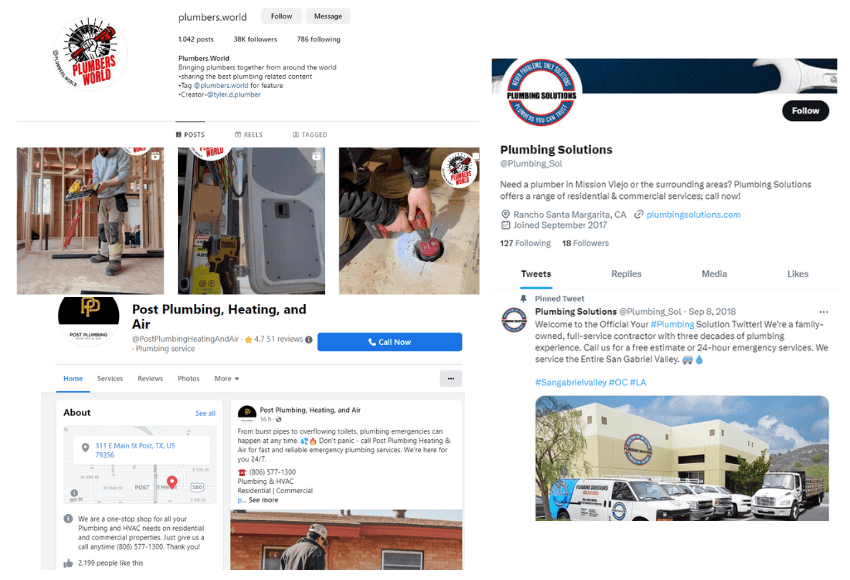 5. Invest in Pay-Per-Click (PPC) Advertising
If you're looking for a quick and effective way to drive traffic to your plumbing business website and generate leads, pay-per-click (PPC) advertising may be the answer. 
With PPC, you bid on specific keywords related to plumbing services and create ads that appear at the top of the Search Engine Results Pages (SERP). You only pay when someone clicks on your ad, making it a cost-effective way to reach a wider audience. Use targeted messaging and landing pages to increase conversions and measure results to optimize your campaigns over time. 
Hence, investing in PPC advertising might seem costly at first glance. But considering the output, it can be a game changer to increase your leads and revenue.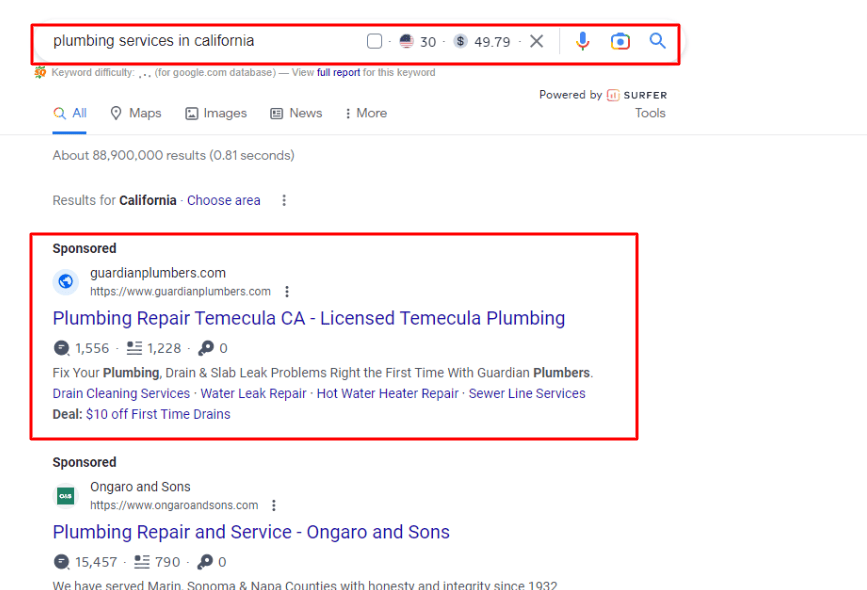 6. Leverage Local SEO
To stand out in a competitive plumbing market, leveraging local SEO strategies to increase your visibility in your service area is crucial. 
Start by optimizing your website with location-specific keywords and phrases that your target audience will likely use when searching for plumbing services. Create high-quality, location-specific content to engage and inform potential customers. Claim your business on Google My Business, Yelp, and other directories and keep your information up-to-date. 
Encourage satisfied customers to leave reviews and respond to any negative feedback promptly. This practice will significantly help you to build trust and loyalty between your business and your customers.
7. Utilize Reviews and Testimonials
Reviews and testimonials are social proof that your plumbing business delivers exceptional service. They determine how the quality of service you're able to provide. 
Hence, always encourage your customers to leave feedback on your website, social media channels, and review sites like Google My Business and Yelp. Try to gain positive reviews as much as possible to build trust and credibility with potential customers. You can also use these positive reviews and testimonials to create content for paid advertisements.
After all, your first priority should be to provide ultimate quality service and make happy and loyal customers. They will help you drastically enhance your success growth more than you expect.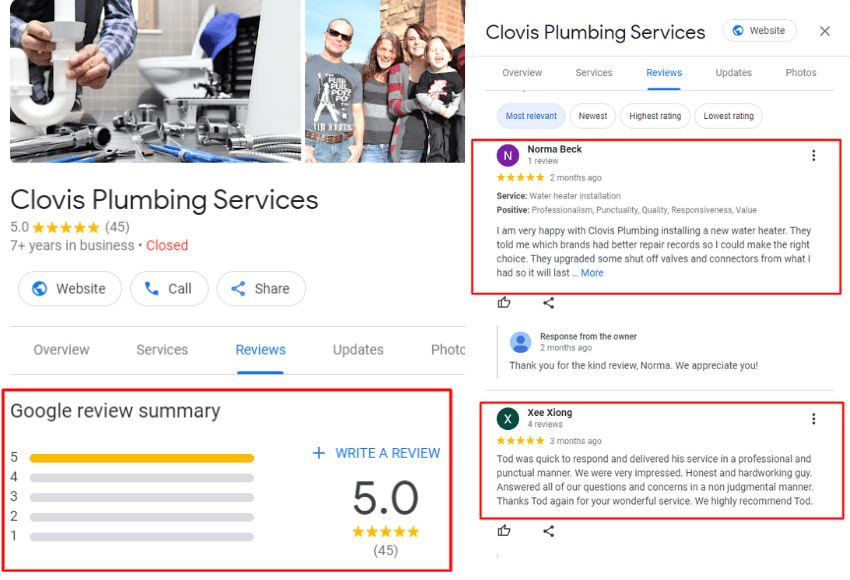 8. Network and Partner with Other Businesses
Don't be an island in the sea of businesses. Networking and partnering with other businesses can be a game-changer for your plumbing business.
Collaborate with businesses in your complementary fields, such as construction or real estate. Connect with them by attending industry events, joining relevant associations, or connecting on social media. Identifying potential partners and building strong relationships will help you create cross-promotions, referral programs, or package deals that benefit both parties.
It will help increase your reach, establish trust with potential customers, and generate more leads for your plumbing business.
9. Sponsor Local Events
By sponsoring events that align with your brand and target audience, you can increase your brand visibility and reach a wider audience. You should research and identify relevant events such as home improvement shows, charity events, or community fairs that attract your target customers. Maximize your exposure by including your logo and brand name on promotional materials, such as flyers, banners, or social media posts. Also, offer promotional discounts or freebies to event attendees to generate leads and build brand loyalty and generate leads.
10. Offer Promotions and Discounts
Promotions and discounts can create a sense of urgency and motivate customers to take action. You can take in consideration the following things to create an effective promotion or discount:
Consider your target audience and their needs (For instance, offer a discount for first-time customers or bundle services for a reduced price)

Ensure your promotions are clear, simple, and prominently displayed on your website, social media, or advertisements.

Remember to track and analyze the effectiveness of your promotions to fine-tune your marketing strategy and maximize lead generation.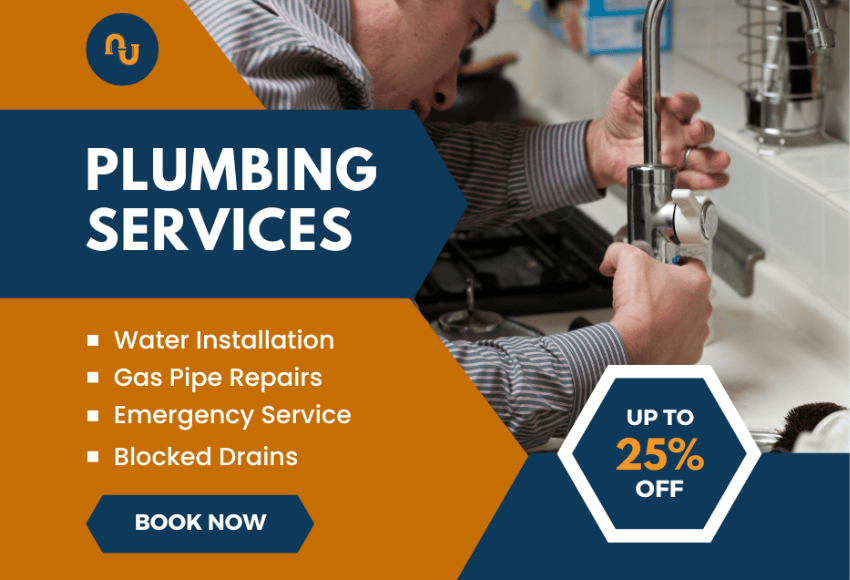 11. Use Email Marketing
Email marketing can be a powerful tool for your plumbing business if you want to expand your reach and generate more leads. Regularly communicating with your subscribers via email can build strong relationships with your audience and establish you as a trusted resource. 
The benefits of email marketing include increased brand awareness, higher engagement rates, and the ability to target specific segments of your audience with personalized messaging. To create effective email campaigns, you should focus on crafting compelling subject lines, providing valuable content, and making it easy for your subscribers to take action.
12. Invest in Video Marketing
Video contents have the substantial ability to attract more eyeballs. They allow you to showcase your services, expertise, and customer testimonials in a visually engaging format that can grab the attention of potential customers. The overall approach helps to establish your brand as a trustworthy and reliable source in the plumbing industry by giving your customers a glimpse of your work process and customer experience.
To create effective videos, focus on creating engaging content that resonates with your target audience, keep the videos short and informative, and make sure to incorporate strong calls to action. Also, be sure to optimize your videos for search engines by including relevant keywords and tags in the title, description, and metadata.
13. Create Valuable Content
Be persistent in creating valuable content for your targeted audience. Creating content for them doesn't necessarily mean creating them only for promotional purposes. You should be focused on offering values only to help them.
You can create content focusing on the plumbing-related problems that your prospective clients/customers are facing. Which means, you should focus on identifying your target audience's pain points and start creating content that addresses those issues. You can use a variety of formats, such as blog posts, videos, podcasts, and infographics, to deliver your message effectively. 
By using engaging visuals, clear and concise language, and a conversational tone, your content can be more appealing and easier to consume. This will give you an enhanced engagement rate and a growing success graph.
14. Track and Analyze Results
Tracking and analyzing advertising results is crucial for plumbing businesses to understand the effectiveness of their marketing efforts and make data-driven decisions. 
You should use analytics tools to measure key metrics such as website traffic, click-through rates, and conversion rates to gain insights into your advertising campaigns' performance. You can also identify which channels and campaigns drive the most leads and adjust your strategy accordingly. 
To effectively track and analyze results, your plumbing businesses should establish clear goals, set up tracking mechanisms, and regularly review and analyze data. By continuously monitoring and optimizing your advertising efforts, you can figure out the bottlenecks of your business and work on them to increase your ROI and drive more leads for your plumbing business.
15. Attend Trade Shows and Industry Events
Attending trade shows and industry events allows plumbing businesses to meet potential customers face-to-face and showcase their products and services in person. 
These events also allow you to network with other industry professionals and learn about new trends and technologies you can apply to your plumbing business. To make the most of trade shows and industry events, you should have a clear goal and strategy, prepare visually appealing marketing materials, and prioritize engagement with attendees.
After all, the overall approach allows businesses to establish themselves as industry leaders and gain valuable exposure that can lead to new leads and increased business.
16. Offer a Free Demo of Your Service
Providing a free trial or demo of your plumbing product or service can dramatically help build trust with potential customers and increase the chances of converting them into loyal ones. 
This approach allows customers to experience the value of your offering firsthand and demonstrates your commitment to customer satisfaction. Make it easy for customers to sign up for a free trial or demo by providing clear instructions on your website and social media channels. 
Additionally, follow up with leads to gauge their interest and provide support as needed. After all, it's a low-risk opportunity to try your product or service that will help to boost sales and build a strong reputation in the industry.
17. Hire a Professional
As a plumbing business owner, you wear many hats. Marketing may not be your area of expertise, but it's essential for driving leads and growth. By hiring a professional marketing agency or consultant, you can free up time and resources while tapping into their expertise. 
A marketing partner can provide fresh ideas and a new perspective, helping you reach new audiences and achieve better results. When searching for a marketing partner, look for those who share your vision and can offer customized solutions tailored to your business. With the right partner on your side, you can focus on what you do best and leave the marketing to the pros.
Wrapping Up
Plumbing marketing is the alternate name for area-based marketing. Hence, in the discussion, the plumbing marketing strategy we've represented is a local area-focused technique. So you're always welcome to apply your improvised marketing techniques that you should develop considering many aspects.
From building a strong online presence to attending industry events and offering free trials or demos, there are numerous tactics you can use to showcase your expertise and earn the trust of potential customers.
And most importantly, always remember to track your results, analyze your data, and adapt your campaigns as needed to continue growing your business.