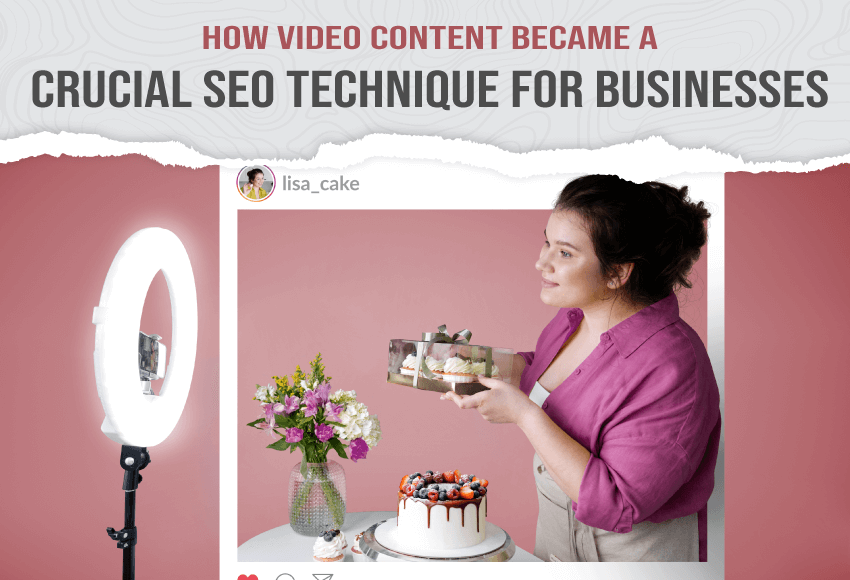 How Video Content Became a Crucial SEO Technique for Businesses
With over 1.9 billion websites in Google's index, the competition to get noticed is fierce! You need an effective SEO plan to help you rank higher in search engine results to stand out. You must implement many strategies when developing an SEO plan for your company. Suppose you're creating a content marketing strategy, and you don't include video in it. In that case, you're going to find yourself sliding more and further behind. Nothing beats the satisfaction of creating a creative video that provides the exact information that your target audience is looking for. Also, your search engine optimization approach can benefit significantly from video marketing. If implemented effectively, it will help your website rank higher than your competitors on the internet. Similarly, videos can be useful in many ways like-
Videos create an emotional connection between the viewer and the subject.

They stay in the minds of your viewers, which increases their familiarity with your brand.

They communicate the messages that must be sent to convert interested people to your target audience.

And finally, but most certainly not least, they have the potential to serve as a driving force behind fruitful SEO.
It's a new approach to improving your SEO strategy and climbing higher on search engine results pages (SERPs). Compared to the standard, written SEO content strategy, optimizing a video for search engines is a new ballgame. Let's look at how video content became one of businesses' most important SEO strategies.
Video and SEO
The search engine's algorithm prefers video material because it recognizes that this is what users seek. Google has become more capable of accurately predicting where you will find the most relevant results. Many searches return a carousel of videos chosen by the search engine's algorithms that match your questions.
As we can see in the image, Google has developed to provide viewers with the most relevant videos. In addition, it divides the content into sections to make references more straightforward. This can aid in optimizing lengthy videos, allowing viewers to quickly and easily locate the required content.
This is an aspect of Google's endeavor to provide a wide variety of answers to inquiries users may have while surfing the web. Additionally, this presents a fantastic chance for businesses, as there will be fewer rivals to impede their progress toward higher rankings.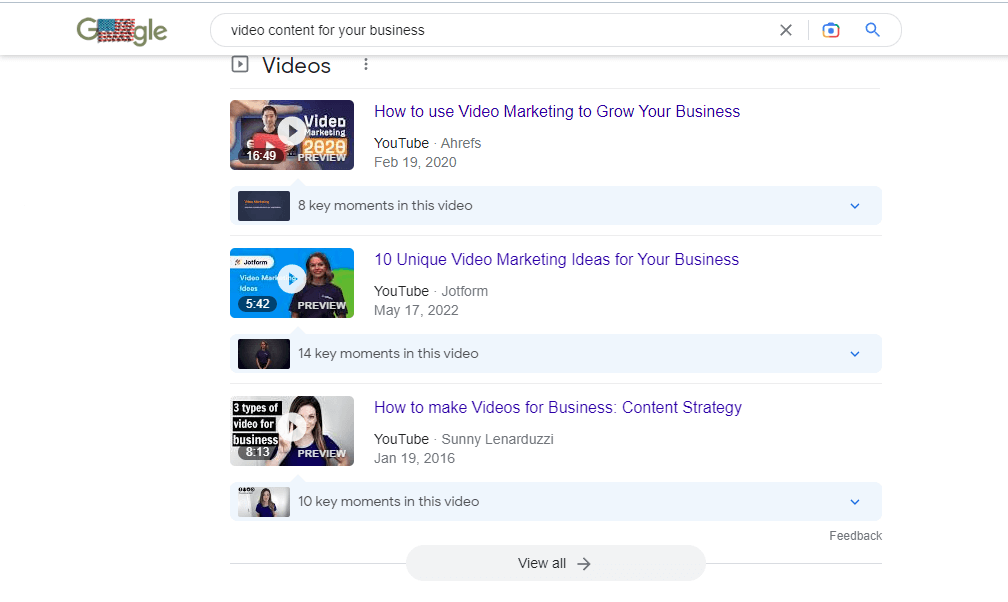 Why The Use of Video Content is Essential For Search Engine Optimization(SEO)
Before getting into the "how" of video for SEO, you need to know why it's so crucial to your overall SEO strategy. A good plan does one important thing: it brings more people to your website through natural means. Video SEO is vital to get Google's algorithm's attention and increase your organic traffic share. Why are videos and search engine optimization for videos so important? There are a few primary reasons why having excellent video SEO can help to enhance your company's profits.
• Higher Dwell Time And Lower Bounce Rate
To start, a video is a fantastic way to grab people's attention. Videos improve your chances of getting traffic and keep visitors on your site for longer. This matters because Google determines a URL's worth based on factors, including how long a user spends on the website. Google places more value on sites with high retention rates, which indicates the quality of the content presented there. The bounce rates should be kept as low as possible. The use of video content can improve your SEO rankings and reduce your bounce rates.
Google prefers that its audiences have an optimum experience. Thus creating the most exciting and relevant information possible is beneficial. After you have produced your video content, the editing process is an essential step. You can also edit a video online and make sound editorial judgments, familiar with human psychology, including how individuals reason, feel, and learn. After doing so, you'll be better positioned to compete for prominent placement on the results page.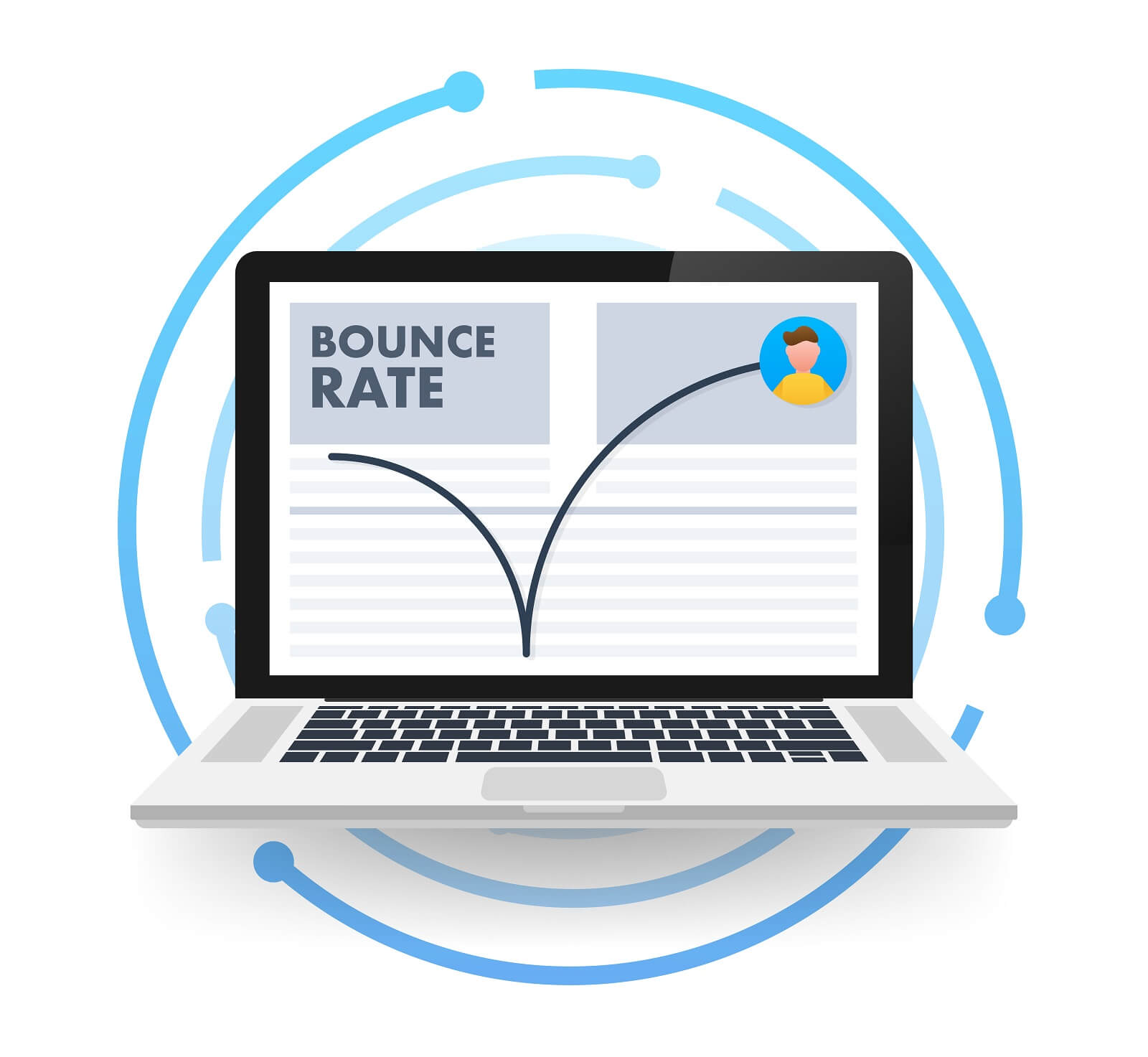 • Video Optimizes User Experience (UX)
Nowadays people don't have a lot of spare time. Therefore they want to consume content in the most straightforward and convenient method possible given their circumstances. Landing on a page with a lot of text can be tiring and scare people away. That's why it's crucial to use video SEO in high-traffic places of your site to keep consumers interested in your product and content for as long as possible. People stay for 2.6 times longer on pages that have video as compared to pages that do not contain video. That is a significant opportunity, and you do not want to pass it up. Remember that if you want your website to rank highly, you need to focus on search engine optimization and user experience.
• Backlinks Are Acquired Via Video Content
The importance of having high-quality backlinks cannot be overstated when discussing SEO. A backlink is made when another website provides a link to yours. When something like this occurs, it is regarded as a "vote of confidence" in your created content. Search engines consider every vote of confidence proof that your material is high quality. Therefore, the more websites that link back to yours, the greater the likelihood that search engines will display your material higher in search results, ultimately improving your ranking.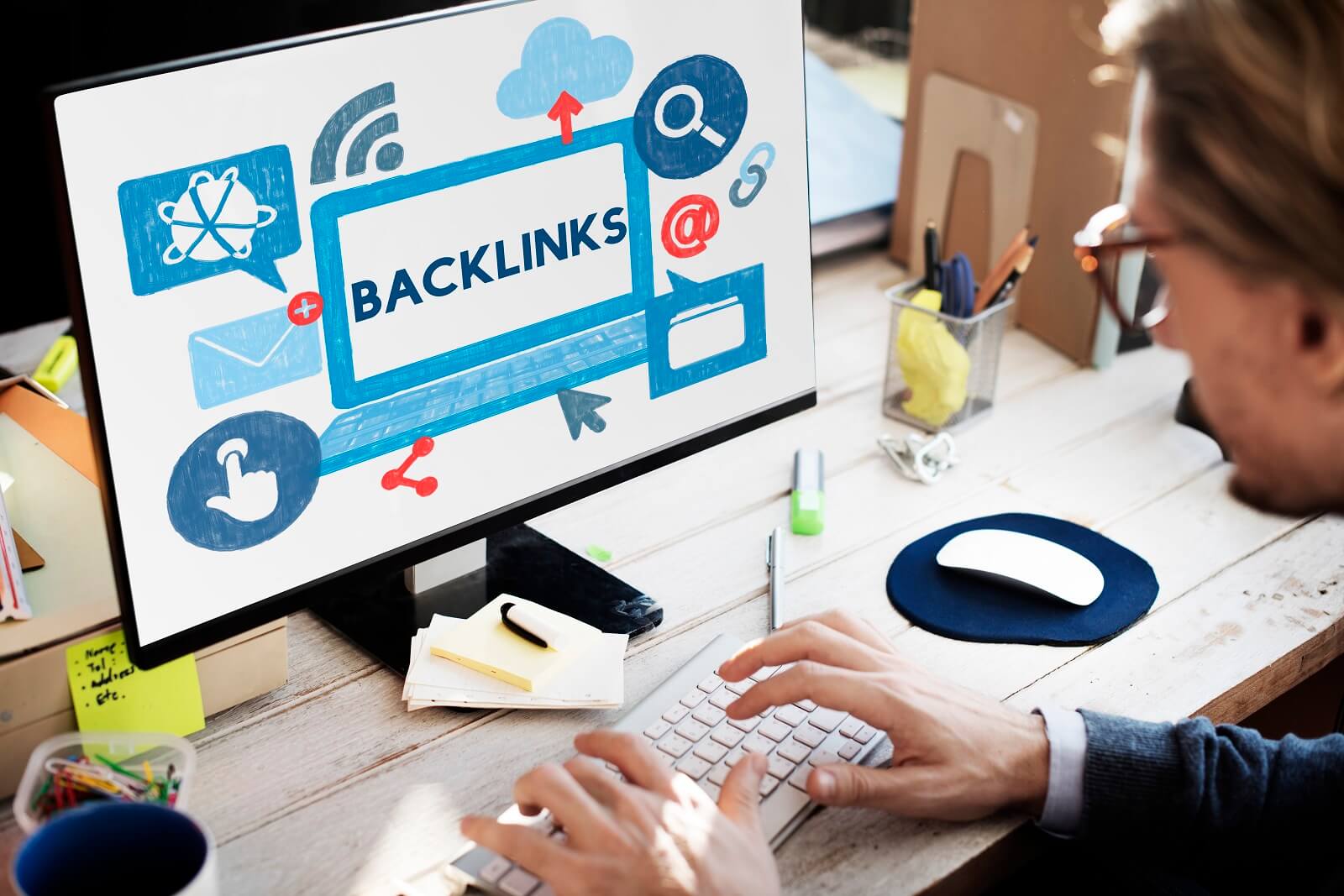 • Conversion Rates Are Increased By Using Video Content.
The end goal of search engine optimization is to increase brand recognition and trust to generate more leads and sales. Your entire SEO strategy will result in a loss of return on investment if you do not include the final piece of the jigsaw. You'll improve sales by incorporating videos on your landing pages, product descriptions, and explanation videos for your services. Reviews from satisfied customers and recommendations from people in similar positions are persuasive.
If you want to increase sales, nothing beats using video testimonials. Generating unique ideas for video content is essential to provide compelling video content every time. Even if your company does not have its own in-house video production crew, you can constantly incorporate embeddable videos into your website. An online video editing software allows you to edit videos online like an expert.
These are known as conversions and can help you in more ways than one, including making money and increasing your internet standing. Google doesn't use your sales as an SEO factor, but it does care about how your customers feel about your site. More conversions equal happier consumers, which, in turn, acts as a positive feedback loop to increase your rank.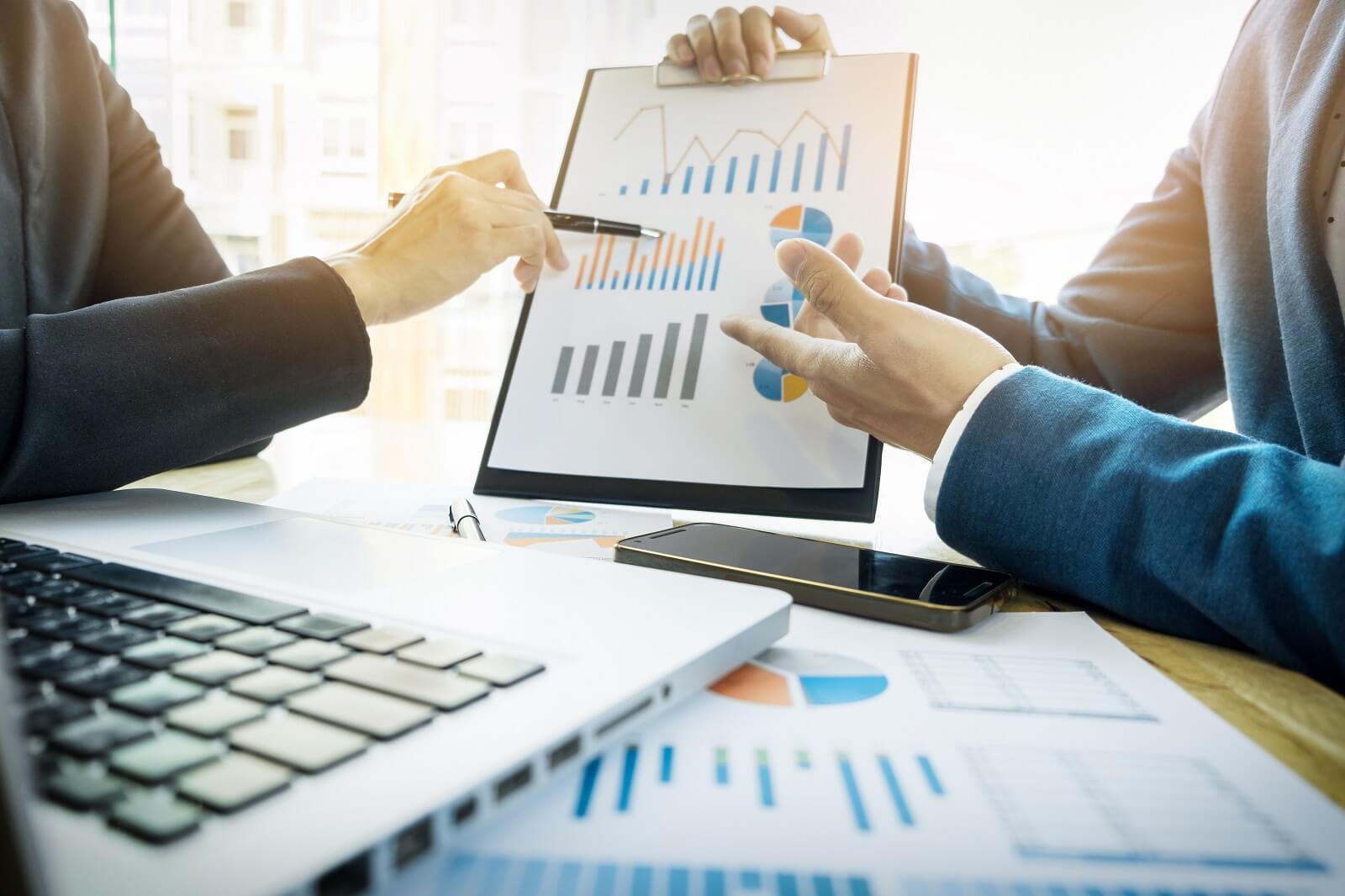 • Video Content Reinforces Keyword Strategies.
Your keyword strategy could benefit from adding a video for better search engine optimization. Include a video transcript for any videos you upload or host on your website. You may do this either beneath the video itself or within the description. Giving Google more text to index increases the likelihood of your pages appearing in search engine results pages (SERPs) and, in turn, the volume of organic traffic your site receives.
Google and YouTube will automatically transcribe and process any video content uploaded to their platforms. Creators of video content may also choose to give their transcriptions so that they may verify the accuracy of those provided by others. Because many terms are indexed due to these transcriptions, your keyword strategy will be reinforced. It's the same as when you optimize your website's, blog's, article's, or press release's content.
Important Video Content SEO Tips For Improved Search Engine Rankings
Your chances of ranking highly in search engines increase the more time you invest in producing interesting video content for your company and sharing it on social media. The most crucial aspect of creating videos for your content marketing plan is making sure that they are aesthetically impressive and engaging.
The process of producing video material can be difficult, but with the right guidance, it can be made simpler and more efficient. Here are some beneficial pointers that businesses might use:
1. Give Your Video Some Context
Putting a video on a page with no valuable content will not generate many views. Be sure you embed the video in the appropriate places and surround it with other pertinent writing and visual content. The more your results will be beneficial to Google's grasp of how your video relates to the rest of the information on the page.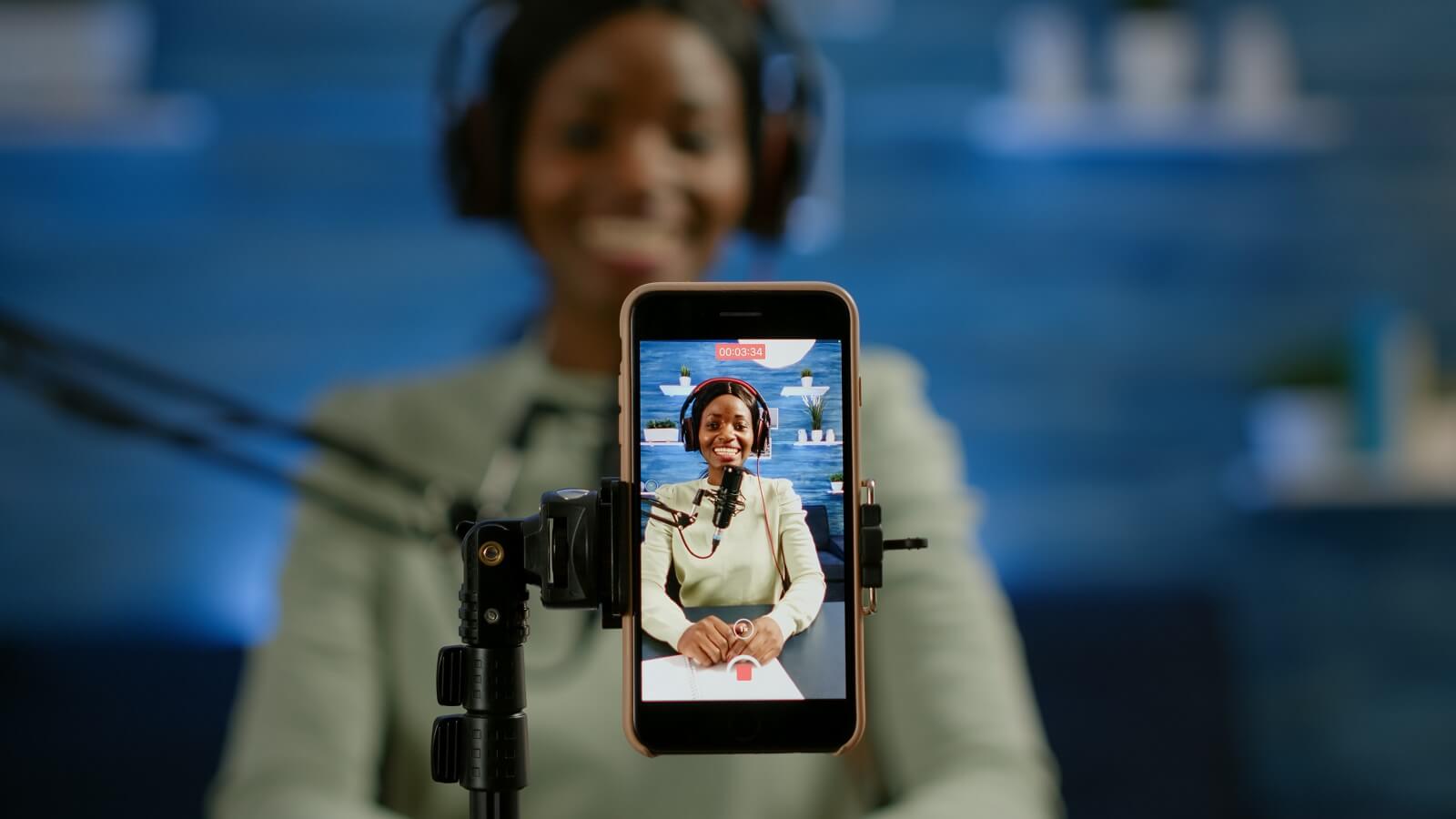 2. Stay Consistent
You won't get abs in one day at the gym. The same rule applies to video content and SEO! The keys to success are consistency and determination. Consistently add value for your clients and aim to rank for a wide range of keywords that relate to their search intent.
3. Make Sure The Video Educates
In order to help potential customers feel more confident in their purchase decision, it's essential to answer all questions or queries they may have regarding your business. If you consistently respond to their inquiries, they will begin to view you as knowledgeable and trustworthy because of the assistance you are providing them.
When search engines come across this information, it causes them to begin to elevate your sites even further. Think about putting a Q&A video or showing how your products work on your product pages. You can also put videos on educational pages like your blog as an alternative to long blocks of text.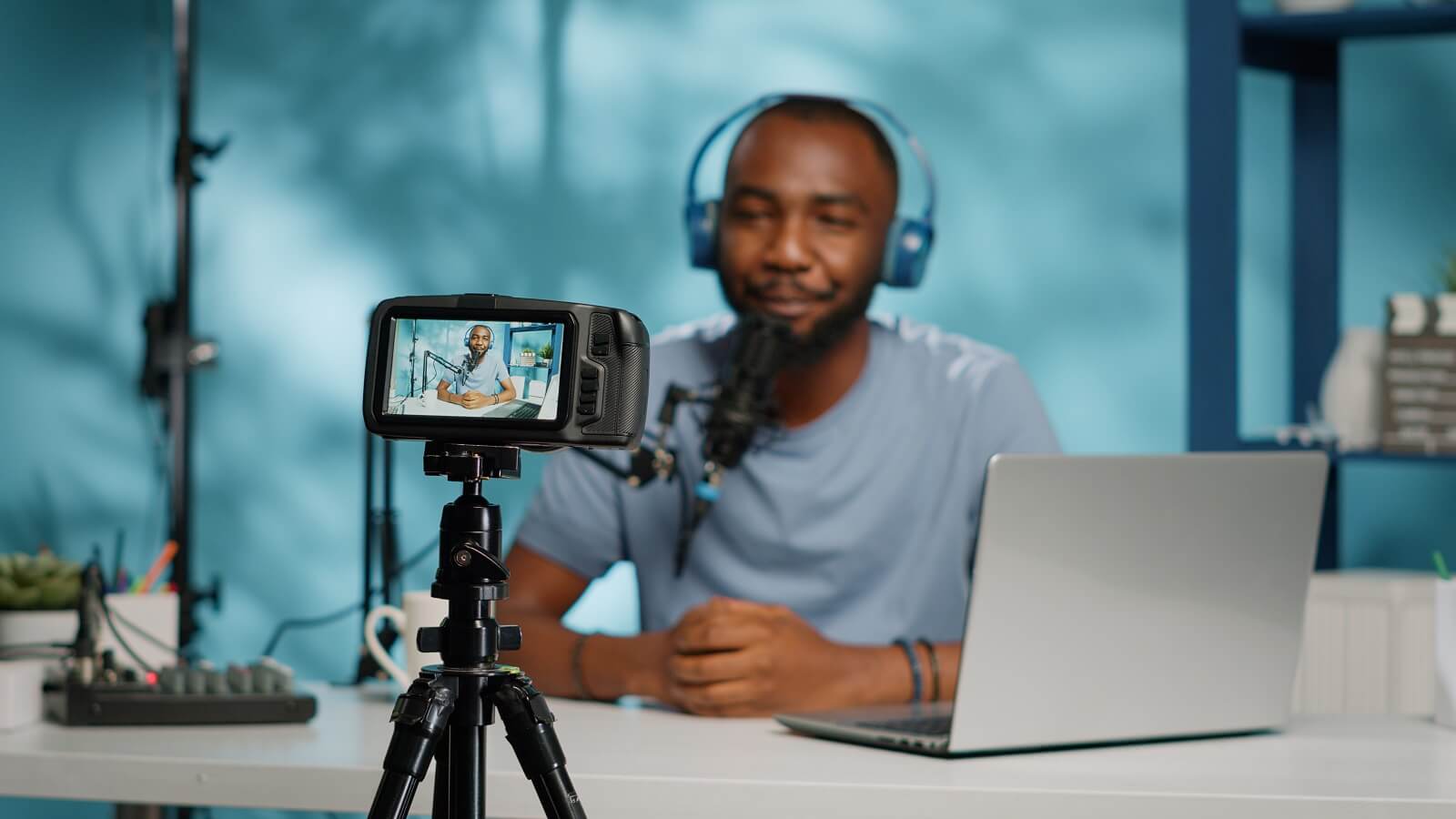 Conclusion
A higher search engine ranking is the primary goal of every online business, but achieving this goal is impossible without first developing a strategy. The importance of video in search engine optimization (SEO) keeps growing, and search engines are beginning to prioritize websites that include video content in their results. Every business should include video in their marketing strategy because it is a powerful and effective tool. When it comes to SEO, though, it's crucial to keep in mind that video is just one component.