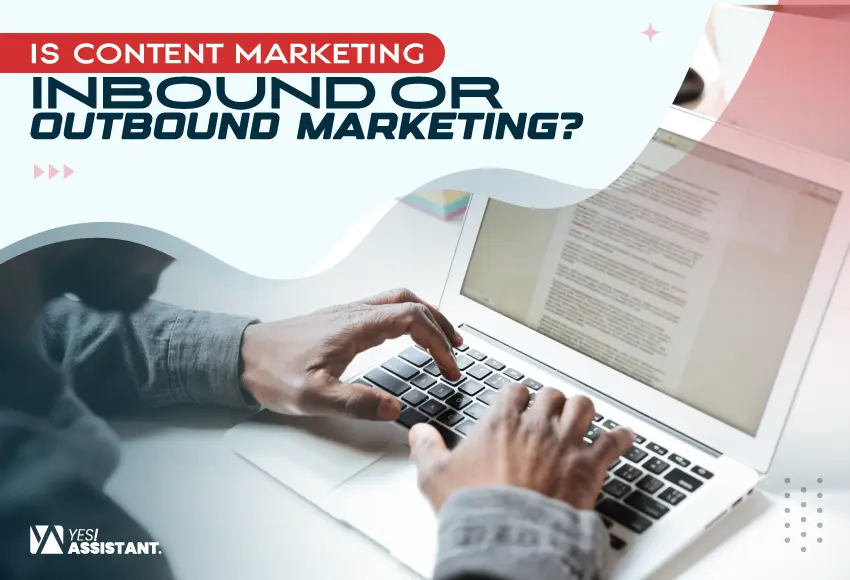 Is Content Marketing Inbound Or Outbound Marketing?
Is Content Marketing Inbound or Outbound Marketing? The answer is, undoubtedly, content marketing is inbound marketing. But why the confusion then arises?
Statistics show that 73% of B2B and 70% of B2C marketers implement content marketing in their marketing strategy, which in return generates 3 times more leads than traditional marketing.
This portrays the huge impact of content marketing for ultimate success. For this, both inbound and outbound marketers use this tactic seamlessly without considering which category content marketing falls into.
Outbound marketing mainly transits to content marketing by adapting paid promotions. But there is more to know.
Today, we discuss all about inbound and outbound content marketing and how content marketing acts as outbound marketing or can align strategies. So you can better know how to generate more leads in your business. 
What Is Inbound Content Marketing?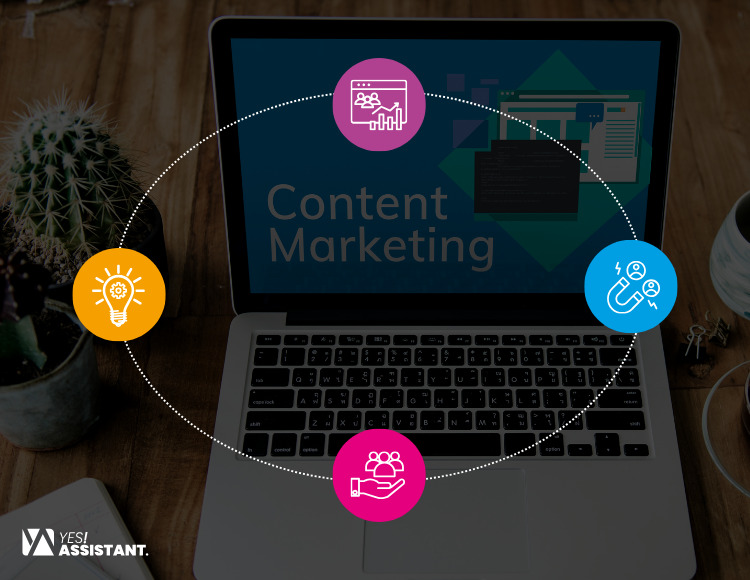 Inbound content marketing is a customer-centric approach that focuses on providing value first with attractive, relevant content considering a specific audience and building solid relationships over time, which have a long-term effect on business growth.
Inbound marketing understands people's needs when content marketing comes into action for making relatable content. Both of the strategies align together to give the best result.
This indicates a permission-based method, where once consumers get attracted, they reach out to inbounders.
Customer satisfaction becomes the critical point here. Not only does it make service-related content, but it also involves solving their problem through videos, blogs, articles, or email inbound marketing that genuinely impresses consumers. 
The whole system works like local inbound marketing, so knowing the pain points and specific needs becomes more manageable.
Thus, the chance is high for most lead generation with this technique. The number of loyal customers also becomes high, which is beneficial for future growth.
Here are some effective inbound content marketing campaigns:
Defining the target audience first, who you are trying to work with, and what are their needs and interests.

Producing high-quality content with detailed information that is relevant and engaging.

Consider people's demographics, interests, preferences, culture, etc.

Promoting content through different sales channels such as social media, websites, email, etc.

More effective for 

B2B inbound marketing

.

Tracking the traffic and engagement level that the content is generating.
What Is Outbound Content Marketing?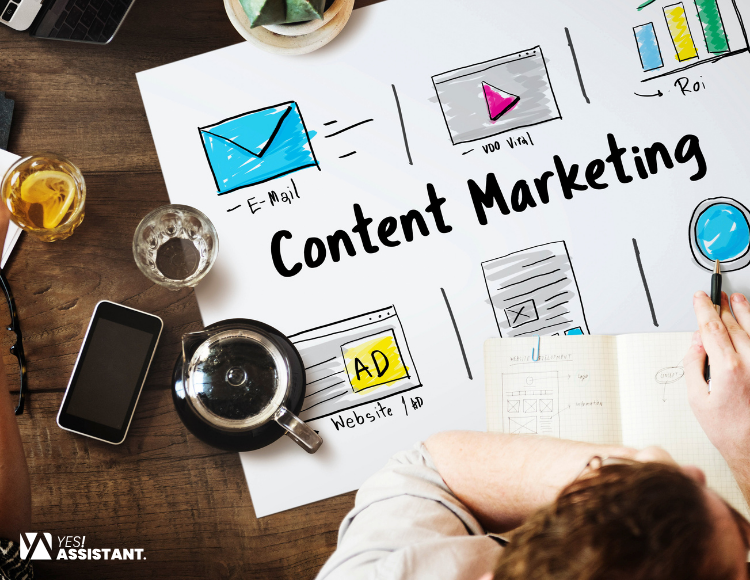 Outbound content marketing is seller-based, often disruptive, where the goal is proactively reaching a wider audience by promoting paid content through outbound channels to generate leads quickly. 
So, the central concept is promoting content such as PPC, paid advertisements, email marketing services, or others for more lead generation.
This approach is intrusive and compliments the concept of generating organic traffic. Marketer's motive is to reach out to as many as possible without acknowledging whether the content is relevant.
Businesses need to set budgets for their paid content marketing campaigns. They can choose to pay per click (PPC), per impression (CPM), or engagement, depending on their goals and the advertising platform.
You may have come across some ads or videos suddenly popping up while scrolling social media or articles. These are examples of outbound content marketing.
Though it seems interruptive, it is beneficial for specific criteria.
It increases brand visibility by reaching more people in a short time. 

Paid promotions can generate faster results compared to organic methods.

It can drive website traffic more quickly.

Marketers can track the performance of paid campaigns and measure their return on investment (ROI).

More people can discover about the product that was unknown to them.
Is Content Marketing Inbound Or Outbound Marketing?
Content marketing is inbound marketing, but it can vary with the approach. By utilizing the core concept of content, it becomes inbound marketing.
Outbound content marketing creates and distributes content to a broader audience to rapidly generate more leads and sales. In contrast, inbound content marketing draws potential customers in by providing them with helpful information and solutions to their problems.
With the growth of social media, variation in people's needs and behavior directly influences the whole marketing strategy. Now, people are more into paying for their content. 
With Social media marketing, it has become more easy to focus on specific audiences by utilizing hyperlocal social media marketing.
With the use of paid content promotion, marketers can now reach more people in a short period. This makes the method fall under the category of outbound marketing. 
So, outbound marketing is partially content marketing but entirely relies on paid content marketing.
Both marketing strategies totally depend on content marketing. This is becoming a vital element of marketing strategy.
However, with digitalization, paying for content techniques has evolved. Still, if we pay close attention to the originality of content marketing, it is a form of inbound marketing.
The nature and characteristics are the same in both approaches. Here are a couple of reasons why content marketing is inbound marketing.
Both ensure the highest interaction.

Understand consumer's preferences and interests.

Non-intrusive.

Focus on customer satisfaction.

Try to build authority and relationships.

Long-term, future-oriented relationship.
So, content marketing is actually a form of inbound marketing.
Example
Nike is a renowned brand that makes engaging content about sneakers to get buyers. Their content is eye-catching and can grab most of the attention. They use several platforms for sharing these. All these are inbound marketing.
Another example in a smaller portion would be to use content marketing to generate family law leads through content marketing. A family lawyer can use content marketing to generate more leads.
Along with this, they can use paid promotions so they can reach buyers or potential customers. This makes the marketing outbound. 
When Content Marketing Becomes Outbound Marketing?
When content marketing efforts become too promotional and pushy rather than informative and customer-centric, it becomes outbound marketing.  
Content marketing and outbound marketing are two distinct approaches to marketing, and with the payment method, they align to some extent.
Not long before Facebook launched ads in 2007, which is, of course, an outbound method, it is outbound content marketing, even if the ads are paid or non-paid. 
Other channels encourage paid ads, including Google, Instagram, and TikTok. All these facilitate the chance of content marketing becoming outbound.
To be more specific, here are some points that can make you understand better when content shifts to outbound.
Nowadays content that is heavily focused on promoting products or services rather than providing value or solving problems for the audience.

There is minimal interaction with the followers. If the content does not encourage audience engagement, such as comments, shares, or discussions, it is more outbound in nature.

There is limited variation in the content. There is a lack of exciting stuff.

When content is distributed to a broad audience rather than being targeted to a specific audience interested in the topic.

Content that does not address the target audience's specific needs and pain points can be seen as outbound because it's not customer-centric.

Including aggressive and pushy calls to action (CTAs) without providing substantial value can resemble outbound marketing.
Outbound Content Marketing Example
Here are some common outbound content marketing examples.
Advertising: Paid search ads, such as Google Ads, allow businesses to display their content at the top of search engine results pages (SERPs). Facebook, Instagram, YouTube, and Twitter provide paid advertisement facilities.
Pay-per-click: Advertisers spend some bucks each time one of their ads is clicked. It's a way of buying website visits rather than organically earning them.
Content Discovery Platforms: Platforms like Outbrain or Taboola enable content promotion on popular websites that expand content reach.
Email marketing: Sending email newsletters, promotional emails, or direct mail to a list of subscribers. You can easily execute email marketing by taking email management services. This is more applicable to B2B outbound email marketing.
Can You Use Inbound And Outbound Marketing Together For Content Marketing?
Whatever the category content marketing falls into, you can actively use it in your marketing approach. 
With the growth of digital marketing, it is wise to use inbound and outbound marketing together. Debating over them is a waste of time; instead, you can efficiently apply both techniques. 
This can maximize the company's growth because you both need to understand your audience and reach them proactively. 
Apply the following tricks for using the strategies together in content marketing.
Creating Engaging Content With Paid Promotion
There is no need to tell how inbound content is compelling, engaging, and efficient to grab consumers. However, the process is slow to get customers since it works organically.
But here, the significance of outbound promotion can work widely. Like sharing outbound content, use the same trick in inbound. This result must be incredible beyond your imagination.
Using Influencer Marketing
Influencers have a vast impact on today's time. People are following them and affecting their lives. 
With outbound marketing, you can pay them to promote your product or service. In the meantime, you can prepare a compelling script for them, telling them to encourage people to visit or buy from your website. This is inbound. 
Using Ads
You need to make some videos or images of your product for the ads. A slight alignment of content marketing, inbound and outbound marketing. The concept of how you want to showcase your product integrates with paid ads. 
Though it is disruptive to pop up or under ads, it is useful. Those who never knew about you now can know; if they generate interest, they will reach out to you.
Do not forget to add contact information correctly. 
Using Inbound and Outbound Calling
Inbound calls are where the prospects initiate the contact to know details about the product and get the service or solution. Inbounders plays the role of an advisor here. Then, he tries to sell the product.
Outbound cold calling services, whereas proactively call customers who want to give the service or sell the product. 
What you can do is actively cold-call consumers with a segmented list, which then follows the inbound calling techniques.
Analytics and Optimization
Continuously monitor the performance of your content marketing efforts using analytics tools. Adjust your strategy based on the data you gather to improve both your inbound and outbound efforts.
Since outbound facilitates more measurable performance, you can detect what works for you and what. Then, it can blend with the situation.
Verdict
Applying original content marketing is, of course, inbound marketing. The fundamental characteristics and goals are the same.
However, since many platform search engines promote paid content, it is outbound content marketing. 
Instead of debating the facts, both methods should align together to see the most growth in lead generation and revenue.