Service Overview
YesAssistant provides expert decision intelligence solutions and applications. We leverage qualitative and quantitative analytical tools to support your business and aid in smarter decisions making. Our competitor analysis service reduces uncertainty and boosts the implementation rates of critical decisions, enabling businesses to have complete control over their financial and operational performance.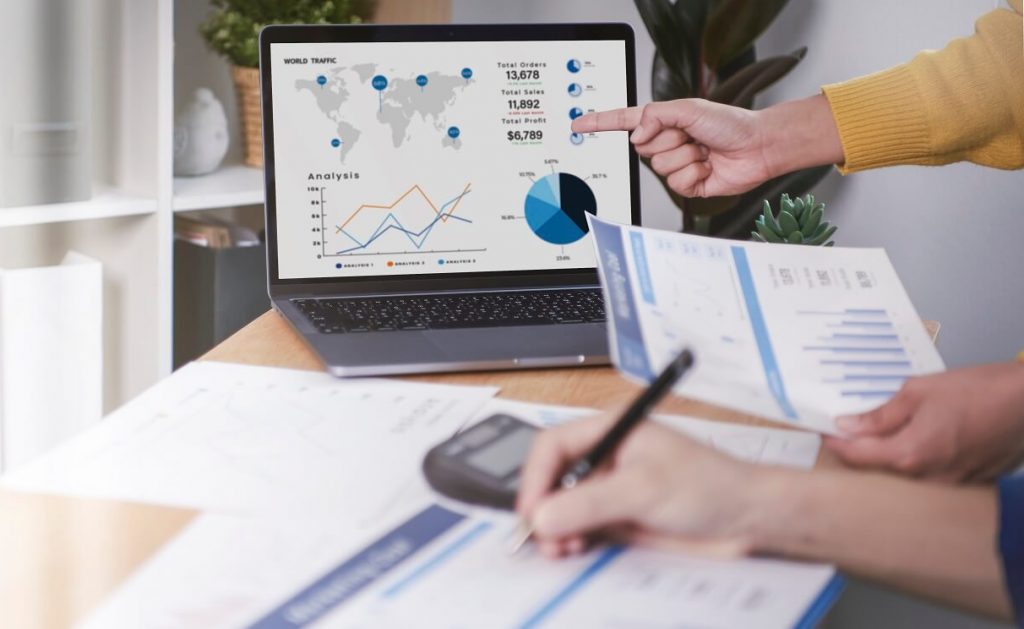 Solutions We Offer
YesAssistant is built on the foundation of lasting trust with our clients. To this end, we constantly strive to improve our services to offer you enhanced financial and operational performance.
Enlist Competitors
Extensive analysis of competitors' profiles for a consistent competitive edge in the market.
Competitor Benchmarking
Identify benchmarks to help you grow and innovate in the contemporary market landscape
Competitive Advantage
Leveraging the systematic insights to identify unique business USPs for various marketing strategies.
Market Positioning
In-depth comparative analysis like SWOT and competitive intelligence to understand a firm's market position.
How Can YesAssistant Support You With Its Competitor Analysis Services? 
Formulating a business strategy without competitor information is like finding your way out of the woods without a map. You may find the exit, but the opportunity cost will be very high.
Here's how YesAssistant simplifies your growth roadmap with its competitor analysis services.
Why Should You Hire YesAssistant Competitive Analysis Services?
The market always keeps changing and so does the term 'competition'. Every sector and domain of industry displays a different picture. A competitive analysis allows you to understand the dynamics of a changing market and lets you capitalize on the current market scenario. Here's why you should hire YesAssistant's services.
Customer Support

Budget Friendly

Flexible Tools
Customer support means customers can get help and find answers to questions as soon as they come up. Looking for the best friendly customer support from your VA? We are always available to answer your questions and tasks.
The YesAssistant offers dependable, on-demand support, including 24/7 phone and email support where and when needed. Contact us today and picked out the best virtual assistant services.
Looking for a virtual assistant service at a reasonable price? Our virtual assistant company, where you can find dedicated virtual assistants at your fingertip. We are one of the best affordable virtual assistant company for your business.
Our plan starts with $29 with 4 hours of work. We also offer a weekly/monthly payment plan for all business needs. Contact us today and picked out the best virtual assistant services.
Virtual assistants (VA) do offer huge potential to save money by using free tools and software. At Yes Assistant, we use many tools to support our customers and carry out tasks quickly and smoothly.
Listed below are some fabulous apps and tools which help us run our efficient VA business social media tools, time tracking, online meeting software, scheduling, business apps & file-sharing / storage, CRM, and many more.
Checkout our FAQ About Competitor Analysis Service
Our F&Q Section is committed to providing each customer with more information. Have a question about how this service works? Read our F&Q as many questions can be answered here.
This service allows you to get a clear picture of the market and your competitor's strengths. It highlights key areas where you're underperforming and how you can leverage your strengths to fill these loopholes.
This analysis is important because it helps to set benchmarks for your business growth and prosperity in the long run. It helps you to identify gaps between your clients' expectations and your deliverability and come up with solutions to fill these gaps giving you a competitive advantage over your rivals.
Competitor analysis in business includes a range of metrics that can compare your position and that of your competitors in the market.
A competitor analysis includes your competitor's position, weakness, strengths, market share, differentiators, human resources and culture, etc.
There are some of our related similar services you may like.