Service Overview
It's common for entrepreneurs to face challenges while scaling without adequate data and analysis. You need a good understanding of the market to keep your organization thriving. That's where hiring virtual assistants for market research from YesAssitant will come to your help. We offer a dedicated and tenured analyst team to ensure you get top-class services!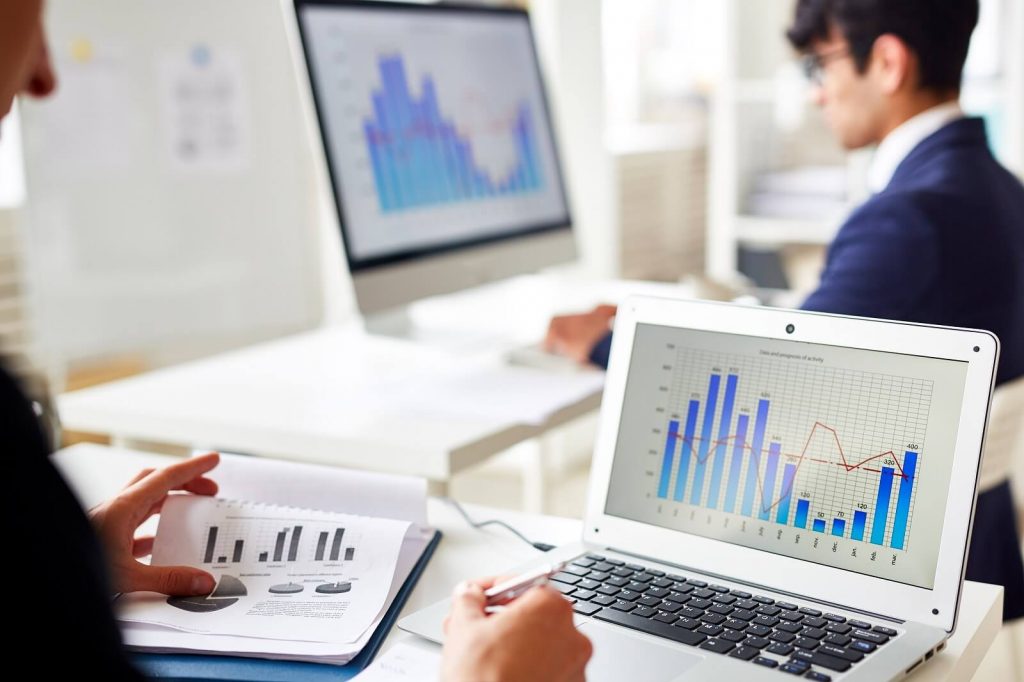 Solutions We Offer
Have you been facing difficulty in strategizing for your business? Market research for your business is just a YesAssistant solution away!
Marketing Research Services
Our research assistant team will provide a detailed analysis of market trends.
Market Analysis and Report Creation
From simple statistics to complex values, have everything documented with us!
Data Research
With advanced data research tools, we will augment your marketing moves!
Competitor Analysis
Don't let your competitor get ahead in the business world. Our extensive research improves your marketing strategy to excel.
What Kind of Market Research Assistance Can You Get With YesAssistant?
Market research is crucial for any industry to scale and grow its revenue. An in-depth evaluation will help you focus on the target market better and leverage industry trends. On that note, a proficient marketing and research assistant team can make the search for sales and operations not only easy but more beneficial.
Whether it's about making smart marketing decisions or facilitating competitors' analysis, virtual assistants for market research will be fruitful. Here's how YesAssistant enhances your market strategies for better results!
Market Research Assistants for Comparative Study
Market research can take up a huge share of your daily routine, from gaining insights into products to getting information about the available schemes in launched projects. To make the right decisions, you will need an understanding of the customers, their preferences, and the comparisons between existing companies.
Our skilled virtual market research assistant staff can conduct research for your business by creating a report and analyzing your niche-related companies in the market. Get ready to use data analytics for both present and future usability.
Primary and Secondary Research
Detailed research is essential to identify the requirements of customers and the solution to be offered for the companies providing services and products. It involves conducting surveys, and polls, garnering clients' opinions, extracting information from the internet, etc. Not only does this require excellent communication skills but also analytical thinking to convert the knowledge into outcomes.
YesAssitant's virtual market research assistants for sales and trading teams provide comprehensive insights into gathered data with accurate and concise details.
Qualitative and Quantitative Information Aggregation
Whether it's about the number of Bennett Aerospace job alerts available in the kind of services you're offering or career satisfaction data, qualitative and quantitative data matter. When doing an in-depth study of the markets, you must factor in every aspect of information to make the right decision. However, most specialists make use of only one methodology.
But not YesAssistant! Our market research assistant teams preserve accuracy on top of other benefits in every form, format, and research domain.
Statistics and Data Research
Historical evaluation and optimization is an age-old concept for marketing data evaluation and understanding. The market research of the prevailing trends and technologies helps you understand what works and what needs to be thrown out of the jobs space. Not only will it assist you in building your empire better, but it will also ensure management in the business world.
A good assistant market researcher from YesAssistant will take care of your data records and ensure time management for your efficiency and critical business execution.
Assessing Future Market Trends
The key to building on your strategies is estimating the market inclinations. To do so, it's essential that you have all the information in your data sets.
With a detailed report and statistics on the client records, consumers' preferences, and competitors' choices, you can turn your business growth up and high through a well-informed decision. Don't worry about putting out a job alert for a skilled data scientist virtual research assistant. Just delegate the tasks to our team for market research services.
Competitor's Analysis by Market Research Professionals
Identifying your weaknesses is as important as leveraging your strengths in business. The best strategy to go about it is through a competitive evaluation of the companies related to your industry domain.
Whether it's about pay equality, access to resources, or good communication between management and consumers, detailed research can help you get ahead of your competition. No more virtual assistant market research hiring for an in-house full-time position. Outsource to the YesAssistant and receive the standardized details you deserve!
Why Should You Hire Market Research Assistants from YesAssistant?
Because we care for the growth of your business!
YesAssistant offers high-quality services and a versatile market research assistant team for your venture to get every information you need and demand. Besides, we will get the work done at a lesser price than the average annual salary for your full-time in-house team.
You get more benefits with market research assistant from YesAssistant, like:
Dedicated Market Research Specialists
Our market research assistant staff have analytical and managerial skills to devote their time and efforts to your well-informed decision-making. We pride ourselves in employing highly specialized researchers with reputable bachelor's degrees and the skills you need. So, leave your analytics query for us to resolve and focus on building your empire.
No Payroll Troubles
With a permanent in-office team, you need to worry about the medical benefits, payrolls, etc. But outsourcing to virtual market research assistant staff gives you the liberty to save on operational costs and invest in bettering your venture.
Experienced and Trained Professionals
We aim to deliver the excellent quality results that our clients need and deserve. That's why we aim to retain and train the talents who are university graduates for our market research assistant jobs. With qualified hires acing their marketing careers, you're sure to get the most out of your research for business designing and development.
High Data Privacy and Security
We at YesAssistant take each of our tasks with utmost sincerity and dedication. Moreover, we offer compliance with the security standards in the industry. On top of this, we ensure stringent measures in our workflow so that every bit of your business data remains in the hands that you want.
Accuracy and Thorough Research
We engage with virtual research assistants who are well-qualified and competent university graduates across the world. Our market research assistant staff will leave no stone unturned in extracting the precise information on the subjects you require in a timely manner.
Proactive Assistance
Our well-trained market research assistant staff will offer their expertise as and when you require it without any need for constant reminders. On top of this, we also strive to improve your business strategies by delivering requisite suggestions and information at an affordable price.
Customer Support

Budget Friendly

Flexible Tools
Customer support means customers can get help and find answers to questions as soon as they come up. Looking for the best friendly customer support from your VA? We are always available to answer your questions and tasks.
The YesAssistant offers dependable, on-demand support, including 24/7 phone and email support where and when needed. Contact us today and picked out the best virtual assistant services.
Looking for a virtual assistant service at a reasonable price? Our virtual assistant company, where you can find dedicated virtual assistants at your fingertip. We are one of the best affordable virtual assistant company for your business.
Our plan starts with $29 with 4 hours of work. We also offer a weekly/monthly payment plan for all business needs. Contact us today and picked out the best virtual assistant services.
Virtual assistants (VA) do offer huge potential to save money by using free tools and software. At Yes Assistant, we use many tools to support our customers and carry out tasks quickly and smoothly.
Listed below are some fabulous apps and tools which help us run our efficient VA business social media tools, time tracking, online meeting software, scheduling, business apps & file-sharing / storage, CRM, and many more.
Checkout our FAQ About Virtual Assistant for Market Research
If you still have doubts about virtual assistant for market research, check out our FAQs section. We have listed down the answers to your frequent doubts. Hopefully, this will assist you in making an informed choice.
A marketing research assistant is a bridge between the end users and the businesses. The individual responsible for the market study will analyze the behavioral patterns to make the best use of marketing strategies for enhancing the overall performance of a business venture.
The research method as a virtual assistant depends on the query or the requirements of a client. For the research involving competitor's evaluation, customer opinions, product research, consumer profiling, etc., you can take help from marketing tools available on the internet. You can even take help from Google Analytics or Facebook Insights to understand the current market trends.
The most common yet essential skills required for a research assistant career involve:
Communication Skills

Critical Thinking

Analytical Skills

Time Management

Technical Capabilities

An eye for details

Observational Abilities

Flexibility
A market research assistant conducts an in-depth analysis of consumer behaviors and attitudes. They help identify the loopholes companies need to take care of to enhance their sales and performance. Additionally, they also assist in making well-informed decisions through data collection.
There are some of our related similar services you may like.