Service Overview
Organizations are tasked with handling several challenges regardless of the firm's size. These common challenges are often due to a lack of a proper invoice system for their data entry services. The invoice form data entry services offered by the YesAssistant team include a robust collection of services that help effectively streamline your invoice system.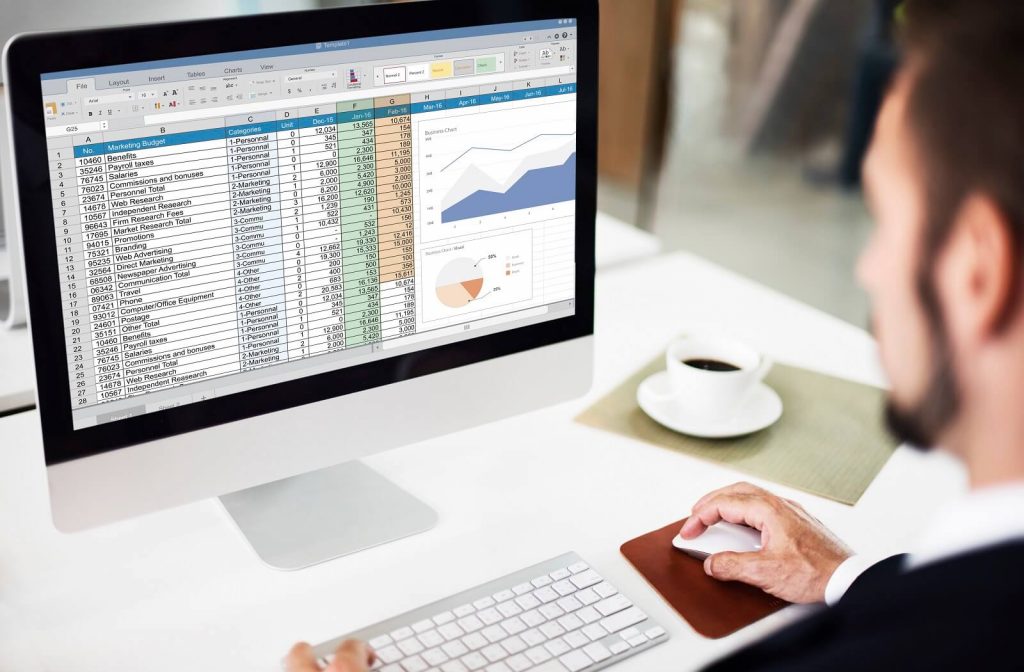 Solutions We Offer
Offline data capture is effortless if you employ the proper data entry officials. Learn more about our services.
Product Entry Services
We provide comprehensive data entry solutions to help you upload product specifications to online platforms.
Data Entry of Products for Ecommerce
Data entry work to accurately list precise information across various e-commerce platforms to help curate your product catalogues.
Processing Of Documents
Our team helps process offline form efficiently by collating data from multiple sources such as excel or PDFs.
Processing Services of Data
Our team of experienced virtual assistants helps analyze, collect, and mine data entry depending on your needs.
Why Should You Consider Offline Data Entry Outsourcing?
Businesses are becoming increasingly dependent on offline data entry. They handle large volumes of offline entry, which is crucial to business operations. Data mining helps segregate, record, document, and update this data for future reference.
Offline data entry is a monotonous, repetitive task, but it requires utmost accuracy. At YesAssistant, our dedicated team has a proven track record of providing comprehensive offline data entry services.
The offline data available to your team plays a crucial role in operational efficiency and business continuity.
Countless paper records are crucial to doing good business. Bills, manual invoices, receipts, medical documents, survey forms, image files, insurance claims, mailing lists, and other paper records. However, they continue to exist primarily in their non-digital form.
Data Entry Services That Will Help Your Business Continuity
The essential services comprise of extracting data from printed and scanned paperwork. Transferring data between files and putting together databases that provide access to all necessary data in one place is the goal.
In addition to this, we also provide market research services that entail analyzing reports, trends, and survey data.
Online Data Entry
Online data entry service refers to the manual update of data and records into an online medium. Most companies use cloud-based softwares that uses safe, accurate, and dependable ways while adhering to rigorous security protocols.
We offer customized services for all industries. The team of experienced virtual assistants is well versed in a range of online data entry processes.
It includes editing, sorting, capturing data, foreign language translations, indexing, and processing the data from other sources like forms provided by clients.
Processing of Data
If you regularly deal with a large volume of data from various sources, our team will help you streamline and format this data.
Your virtual assistant will help organize, collect, format, process and sort the data for you. It will make accessing specific information more accessible in the future.
Processing of Documents
Our experts can assist you when it comes to data input. They also help process documents across multiple formats.
We help you mine data from online forms from excel and ms word documents. It also includes file conversions. Offline form processing is a time-consuming process that you can simplify by employing offline data entry professionals.
Annotating Images
Media assets have been a growing trend in recent times. Image annotation is a full-proof way to maintain your media assets in an organized manner.
Images that are organized and tagged with accurate metadata information make it easier to access in the future.
Data Entry for Bookkeeping
You can use our offline data entry services to maintain a record of your transactions, expenses, accounts, project, and other business-related processes.
The data entry specialists at YesAssistant incorporate reliable software such as QuickBooks to organize and store your data efficiently.
Data Entry for Real Estate
Our team of experts is well versed in listing a property and other property-related services. Employ our services to receive the needed support for your business.
Data Entry of Food Nutrition Scale
If you are looking for support to maintain and upgrade your nutrition database, we provide you with precisely what you need.
Improve and keep your food nutrition database, product catalogues and labels, and regulatory compliance up to date.
Data Entry for Insurance claims
Insurance claims and applications involve cross-checking and referencing large volumes of documentation. Based on your specific needs, we provide you with the needed solutions to help process data collected daily.
Product Data for E-commerce
E-commerce businesses heavily rely on customer feedback and developing market trends to keep their business afloat. It is essential to provide accurate product descriptions to gain trust among consumers.
Our team of experts provides you with data entry support for a wide range of e-commerce platforms. They also help you update product catalogues whenever needed.
Data Entry for Industries
Companies across all industries benefit from customized data entry services. Our team of data entry specialists has the exposure and experience of working with several businesses.
We can provide you with special customized services that will best help your business based on our extensive understanding of the industry.
Additional Data Entry Services That We Provide
Convey your expectations in detail with us, and we will provide you with a virtual assistant that will be the best fit for your data challenges.
In addition to the services discussed above, our team is equipped to perform a series of other data entry tasks for our clients, which includes:
Geotagging data entry

Processing invoice forms

Catalogue data entry

Website data entry

Copy-paste services across different document formats

Menu and books digitization (to produce e-menus and e-books)

Handling mailing lists

Invoice forms

CRM data entry

Cloud data management

Data retrieval and access from yellow pages

Product registration lists

Directory services

Business card data entry

Offline entry, Offline form filling
Why Should You Choose Yes Assistant?
Various clients have different requirements when it comes to offline data entry requirements. We at YesAssistant are equipped to curate customized services based on your need and goals.
Frees Up Time for Your Internal Team
Our team of highly experienced individuals can help outsource offline data entry and help in taking away a significant load off your core team. It helps improve productivity and provides them with more time to focus on business operations. We provide you with your virtual assistant, who will assist you per your time zone and daily schedule.
Economic Option
Get access to cost-efficient data entry specialists who will help streamline business continuity and work with complete accuracy at all times.
24×7 Support
At YesAssistant, we offer round-the-clock support services via phone and e-mail. It is your one-stop destination for dependable, skilled, experienced, and on-demand offline data entry services.
Customer Support

Budget Friendly

Flexible Tools
Customer support means customers can get help and find answers to questions as soon as they come up. Looking for the best friendly customer support from your VA? We are always available to answer your questions and tasks.
The YesAssistant offers dependable, on-demand support, including 24/7 phone and email support where and when needed. Contact us today and picked out the best virtual assistant services.
Looking for a virtual assistant service at a reasonable price? Our virtual assistant company, where you can find dedicated virtual assistants at your fingertip. We are one of the best affordable virtual assistant company for your business.
Our plan starts with $29 with 4 hours of work. We also offer a weekly/monthly payment plan for all business needs. Contact us today and picked out the best virtual assistant services.
Virtual assistants (VA) do offer huge potential to save money by using free tools and software. At Yes Assistant, we use many tools to support our customers and carry out tasks quickly and smoothly.
Listed below are some fabulous apps and tools which help us run our efficient VA business social media tools, time tracking, online meeting software, scheduling, business apps & file-sharing / storage, CRM, and many more.
Checkout our FAQ About Offline Data Entry
Our F&Q Section is committed to providing each customer with more information. Have a question about how this service works? Read our F&Q as many questions can be answered here.
Offline data entry services refer to those processes which collect, organize and store data in lists, spreadsheets, and database programs without relying on internet connections.
Companies that conduct business online also deal with multiple data in the form of hard copies, offline forms, medical records, projects, receipts. Offline data entry services can help to store this viable information for future reference.
The critical difference between online and offline data entry is that online is possible only in the presence of a live internet connection.
Offline data entry does not require the internet, making it easier to ensure that private information is stored with utmost security.
One of the critical factors to look for when hiring a specialist is to pay attention to their background and past projects.
Your VA must have the right mix of technical and soft skills. Check their proficiency with various software that you regularly use to ensure that they can handle the task.
The responsibilities assigned to a VA majorly depend on the nature of your business. They are equipped to compile and sort through hard copies of documents and extract the data into online databases.
They can also help you collect and format data accurately without discrepancies or lag. Your VA will help create data backups and provide your team with the needed information at all times.
There are some of our related similar services you may like.