Service Overview
The success of your online business depends on more things than just your products and prices. After you have curated an exhaustive list with product descriptions, you'll need to manage the records regularly. That's where outsourcing your product data entry services can help you save time. By outsourcing your e-commerce business data entry, you're freeing yourself from the consistent manual update efforts in your business.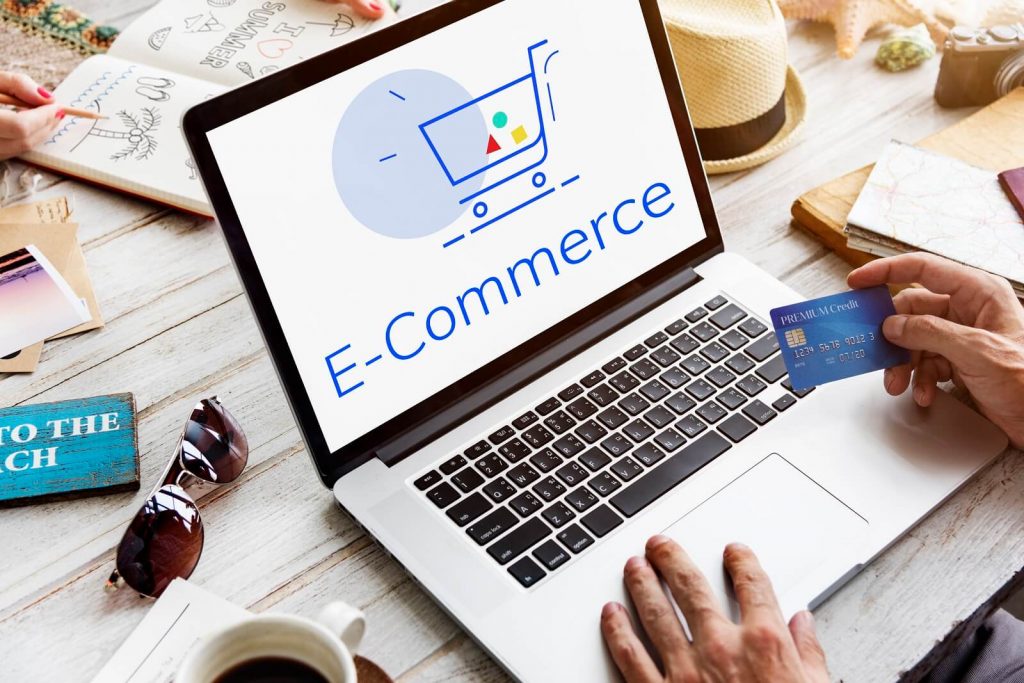 Solutions We Offer
YesAssistant provides a highly efficient team of skilled professionals to take care of your mundane data entry tasks. We offer:
Data Feed Creation
Our assistants collect the information for your e-commerce business database management.
Listing Management
With our e-commerce business categories, you can outsource data entry services to us.
E-Commerce Data Conversion
Our dedicated team of assistants can help you can convert sales data to any digital format you want.
Order Processing
With the help of our efficient team, you can process orders for your e-commerce business.
Qualities You Get in Our E-Commerce Data Entry Services
Data entry makes for one of the core business activities that need your special attention. However, if you can do an excellent data job with minimal effort, you should always choose proficiency. 
Exhaustive Assistance
Your customers deserve extensive support, from shipping information to receiving updates on new features. An around-the-clock balanced team of data entry operators will enable you to offer a satisfactory customer experience that they can sing praises about.
Result-Oriented Team
You don't want a product data entry process that pays lip service to the assigned tasks without any outcome. Our data entry services cater to the requirement of different business models to have an exhaustive understanding. 
From updating details of the required services to tallying the specific requirements of new products, our product entry specialist knows the end goal of listings. 
Top-notch Services
Different e-commerce platforms require different data entry services. However, our skilled team handling your product specifications will study your competitors to provide an edge to the quality service they deliver.
Whether it's different sources of e-commerce businesses for up-selling and cross-selling resources or maneuvering the details' template, you get your solution here.
Non-Disclosure Compliance
Every bit of information, from product details to procurement of resources, is highly private for each business. 
Our catalog data entry services incorporate stringent measures to ensure that our clients' data remains safe and secure. 
Financial Stability 
If you want success for your business, our data entry services are the investment to procure the highest value that any information can deliver. 
Instead of spending huge amounts on an in-house team to keep up with the mundane tasks of product data entry, you can outsource to YesAssistants. Without the cost of full-time employment, your business gets its financial stability by allocating product data entry services to experienced experts in the data entry industry.
Customer Satisfaction
Every e-commerce platforms require services that increase the quick turnaround time. A matter of fact is that data services boost the sale of products on e-commerce platforms. 
From attaching high-quality product images to clarifying product pricing, a smooth set of information brings smoother profits. However, if the clients need an addition that adds value to marketing the product category, we ascertain the same. 
What Tasks Can You Delegate To Product Data Entry Services?
Now that you're bubbling with excitement to reclaim your time for core business activities, you should know the variety of services we offer for product data. 
Mine the E-Commerce Product Data 
Isn't it frustrating when you go through a pile of information only to write a sentence for the product specifications? 
You can outsource product data entry to us at the drop of a hat for procuring resources and product data. 
With interesting descriptions, the shoppers will grab your products faster than a pick-up line can.
Compose the Product Descriptions
Hiring a team full of content writers just to keep the specifications catchy and SEO-friendly is no more an option. Wait. You can still form your in-house team, but if you can get the finesse your business needs, why would you waste your financial resources?
If you prefer curating content for product data as per the latest trends to the customers' inclination, outsourcing product data entry services is an excellent choice.
Streamline Your Commerce Product Data Entry
Don't even start keeping track of new products and rummaging through the excel sheets for catalog data entry. It's laborious, complicated, and even error-prone. But, with our best data entry services, all you need to check in with are the final product data entry. 
Even if you need another set of product images to go on your website, you can always touch shortly with us.
Smoothen Your Order Management
When you're new to the world of data entry, every technology seems overwhelming. Whether you want a rapid turnaround or minimal bounce rates, your e-commerce store cart holds central importance. However, with our expertise for your e-commerce website, the utilization of applications zen cart would be a cakewalk. 
Say bye to hassles, and hello to your better store management.
Categorize With Catalog Data Entry Services
To keep the customers flowing in, you need the latest and most trendy products in your catalog. However, the loyal base gets attracted to the updated pricing and proper categorization. 
Our persuasive product data entry services will make your website lucrative for clients and customers alike. 
Higher footfall means higher conversions for your e-commerce product.
Enrich With E-commerce Image Support
Wouldn't it be a buzzkill if your high-quality product has no image to inform the customers about the same?
E-commerce product data entry services ensure that you grab your customers' attention without fail. From enhancement to image tagging, our e-commerce data entry services will leave no stone unturned to keep your product's visibility on every search engine.
Strike Out the Outdated Product Data Entry
Expunging out-of-stock products can do wonders for your customers' website experience. However, not only do the product entry tasks require consistent follow-up but also detailed efforts to get rid of the product data. Our excellent product data service will let you discard old to make space for new. And, even more revenue.
More Data Entry Services YesAssistant Offers
On top of the services mentioned above, you can get our prompt and effective assistance with:
Data Appending

Invoice Forms

Survey Data Entry

Cloud Data Management

Data Entry from Yellow Pages

Mailing Lists

CRM and ERP Product Data Entry

Product Registration Data Entry
Every e-commerce platform depends on the inclusion of the product and its information to make a sale. The correct data entry presents the services in front of the shoppers who're willing to partake in your growth. Whether you're rehashing the manufacturing details to fit into your company's format and branding or curating exciting descriptions, data entry forms the backbone. 
Why Should You Outsource E-commerce Data Entry Services To YesAssistant?
The most straightforward answer is – You get to have the entire time to brainstorm and grow your business. 
With a team of dedicated product data entry experts, time-consuming product data entry services would be a breeze. On top of it, you get:
Reduced Operational Costs
Data entry isn't merely the addition of tables of costs and products in a list. The domain expertise ensures catalog data entry and sourcing product information with the accurate listing, uploading, conversion, and mining. You don't need to hire any workforce to maintain the product categorization, you can do so by allocating your e-commerce data entry to experienced professionals.
Smooth Data Management
The data entry operators are the industry veterans with the talent to keep your e-commerce product management a step ahead of other websites. With adequate knowledge about the latest technologies, you'll receive quality services for large volumes of product categorization and enticing website presentations.
High Return on Investment
Hiring in-house employees just to manage products can be a costly affair. However, with experienced professionals from the industry, you can save your money to invest better in your business models. After all, a steady cash flow in every venture is essential, and saving vast amounts by outsourcing the product data entry services will help you achieve the same. 
Efficient Customer Handling
If you've ever faced some weird customer queries, you know how tedious it gets to handle them daily. However, when you outsource product data entry tasks, you get a dedicated team for your e-commerce website. 
Whether you want up-selling products or central management for different marketplaces of global clients, outsourcing is the key.
Customer Support

Budget Friendly

Flexible Tools
Customer support means customers can get help and find answers to questions as soon as they come up. Looking for the best friendly customer support from your VA? We are always available to answer your questions and tasks.
The YesAssistant offers dependable, on-demand support, including 24/7 phone and email support where and when needed. Contact us today and picked out the best virtual assistant services.
Looking for a virtual assistant service at a reasonable price? Our virtual assistant company, where you can find dedicated virtual assistants at your fingertip. We are one of the best affordable virtual assistant company for your business.
Our plan starts with $29 with 4 hours of work. We also offer a weekly/monthly payment plan for all business needs. Contact us today and picked out the best virtual assistant services.
Virtual assistants (VA) do offer huge potential to save money by using free tools and software. At Yes Assistant, we use many tools to support our customers and carry out tasks quickly and smoothly.
Listed below are some fabulous apps and tools which help us run our efficient VA business social media tools, time tracking, online meeting software, scheduling, business apps & file-sharing / storage, CRM, and many more.
Checkout our FAQ About E-Commerce Product Data Entry
Our F&Q Section is committed to providing each customer with more information. Have a question about how this service works? Read our F&Q as many questions can be answered here.
Outsourcing the product data entries streamlines your flow of work. The service enables you to strategize the growth of your business without overburdening yourself with excess work.
No. We train our data entry service assistants to provide quality service to you. Many of our assistants have been with us for more than 5 years.
We strictly abide by all consumers' and businesses' privacy and data protection rights. You can contact us if you want to exercise any of your rights, and we'll respond to you within one month.
No. If you want the best quality work, we are ready to start whenever you are. Additionally, if you're going to try, you get 2 hours of free service with YesAssistant.
There are some of our related similar services you may like.